Welcome to PetHub Tips and Tails!
This page will be your new source for pawesome stuff such as contests, success stories, helpful pet-parenting articles, and more! Be sure to check in regularly to see what's going on in the world of PetHub!
You may be familiar with our previous layout: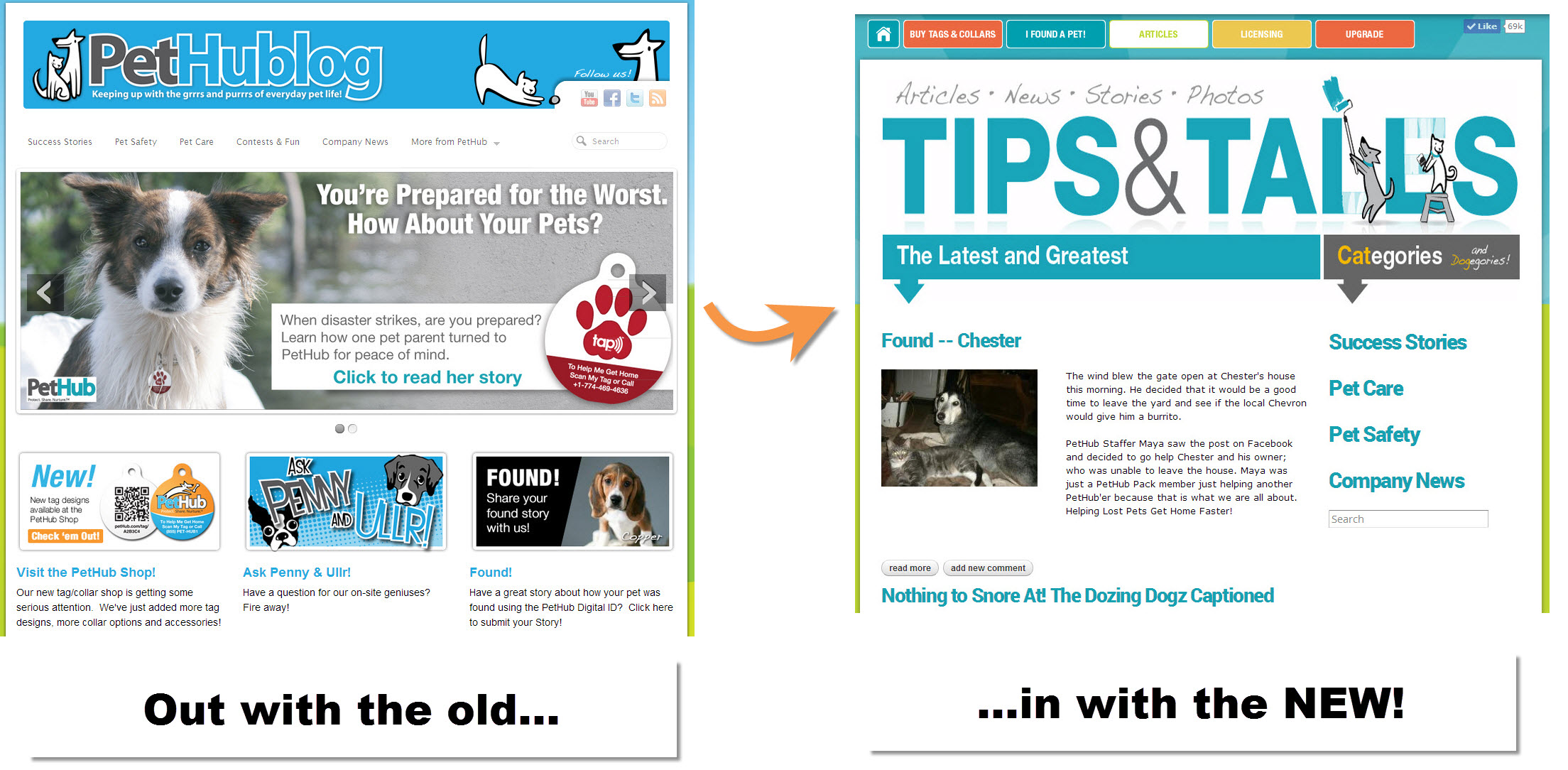 but don't worry, all of that good stuff is making the journey over to its new home! The PetHub team will be adding content (both previously published and brand-new!) in the weeks to come.
Moving to our new set-up makes it more convenient for everyone, since everything PetHub is now all in one place! Additionally, we implemented some new features: the ability to search articles, rate articles, share your favorites on social media, and more!
-The PetHub Team