Planning a wedding: "It'll be fun" they say, "It'll be easy" they say. Well let me tell you, it's not all white roses and champagne…well maybe it is, and it is very exciting. Planning my wedding has been jumping one rose covered hurdle after another. Though it has been very enjoyable and exciting, it has also added lots to do on top of working for a startup. Working for a startup has been much like drinking from a fire hose connected to an endless supply of water, and the water is in the form of many hats. Though I may not wear as many hats as most, I definitely have my work cut out for me.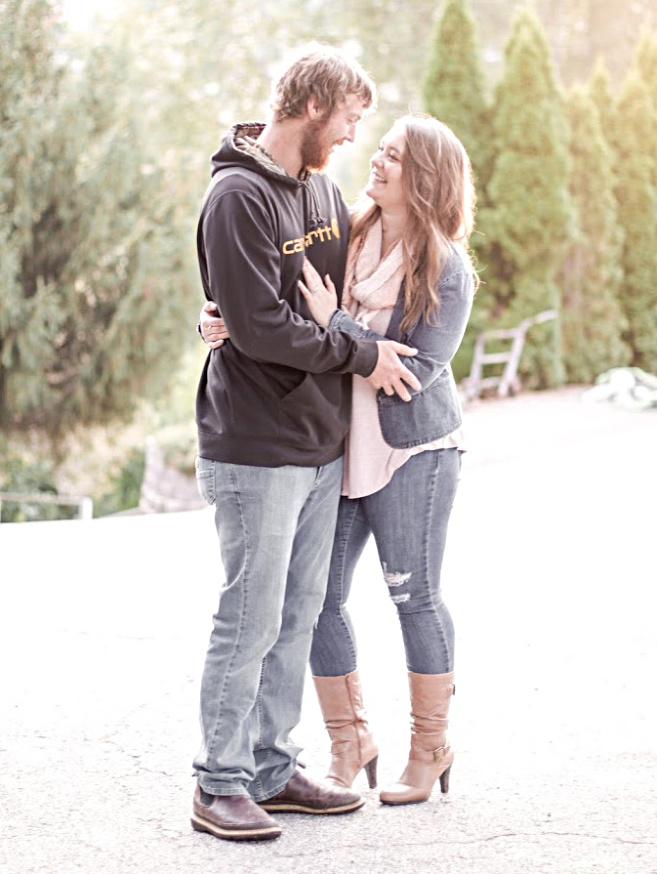 My role at PetHub is customer support and sometimes working in the incredible world of Excel spreadsheets (which is always fun and a good challenge). I also help out where I am needed, whether that's helping with fulfillment, or just the day-to-day office needs. Helping customers on the front lines of navigating PetHub makes up most of customer support, which usually keeps me busy throughout the day. It can also keep me busy throughout the weekend when the ticket, or email, count is high.
Working for a startup has been a roller coaster all on it's own, but when the joy of planning a wedding (which I am SO excited for) was added into the mix, it became an even crazier ride. There is lots to do when it comes to planning a wedding, such as booking vendors, picking out the colors for everything, deciding on what to serve for food and drinks, picking out decorations that won't break the bank, figuring out ways to entertain the guests and much more. With my already busy schedule throughout the week, I have needed to add in extra appointments to meet with vendors of all types. And I do mean ALL types. I have met with venues, bakers, florists, caterers, rental supply companies, photographers, DJs, hair stylists and makeup artists, as well as bridal boutiques and any other dress shop I can find within a 100 mile radius.
Finding the perfect dress for myself and my bridesmaids has been one loop-de-loop on the never ending roller coaster. Luckily, I did find my dress right off the bat at a Stella York trunk show. It's totally gorgeous, and definitely a surprise, so no hints! Finding the bridesmaid dresses was another story. We went to store, after store, after store and never found anything that really just made that twinkle come to life. There were dresses that were "acceptable" in terms of looking good on everyone, but they cost a fortune. When we finally found the perfect dress, it was a very lucky find, and wouldn't require the removal of any limbs. At the end of an excruciatingly long day, we walked by a shop that was appointment only. A bridesmaid of mine took a chance and called the shop, even though they were closing very soon, she said we could come in. As we were talking to the owner, a dress was being put on a manican. This dress was THE dress! It was gorgeous, pink, and the sparkliest thing I've ever seen, and not to mention it had pockets! We all instantly fell in love and checked off bridesmaids dresses from my lengthy checklist.
Planning a wedding can be a daunting task, but easily tackled if you have what you need and are prepared with the right tools, or should I say shoes? After getting dresses checked off the list, it was a huge weight off my shoulders and allowed me to start focusing on the small details. I still needed to order my veil, find the perfect shoes, and start getting decorations together (there are many other things to do, but that's another story in itself). To make sure everything is on track, I rely heavily on my planners, and yes that is planners plural. I have my main wedding planner, which is a 3-ring binder that contains wedding inspiration pages and checklists from A-Z, a notebook I take everywhere with me in case I come up with something genius, and a regular planner to help balance my wedding, personal time, and work life. Between these three tools, I am able to go on living life without falling into a deep hole of mental stress.
Balancing work, wedding and personal life has been a real struggle. Sometimes I find myself totally enveloped in wedding planning, I forget to focus on the everyday things. I have also converted my lunch hour into a research hour for everything wedding. Skimming through Amazon.com or Etsy.com to find the best deal on decorations, or looking through travel sites and blogs trying to plan the perfect honeymoon. There is a never ending list of things that need to be decided on and things that need to be purchased.
All in all, planning my wedding has been an incredible journey; Working for a startup has been an incredible journey. In the two years I have been working for PetHub, I have been planning a wedding for half of it! After all is said and done, I know I will be able to handle anything that is thrown at me, as long as I have the right shoes, I mean tools. I have conquered the mountain of bridesmaids dresses, and swam through the oceans of shoes and tulle, then found myself with what is going to be a beautiful romantic wedding, and a job that works perfectly with any schedule and teaches you many things about all aspects of a work environment. And let's not forget the amazing honeymoon that is to follow this crazy planning time!
written by Racheal Henry