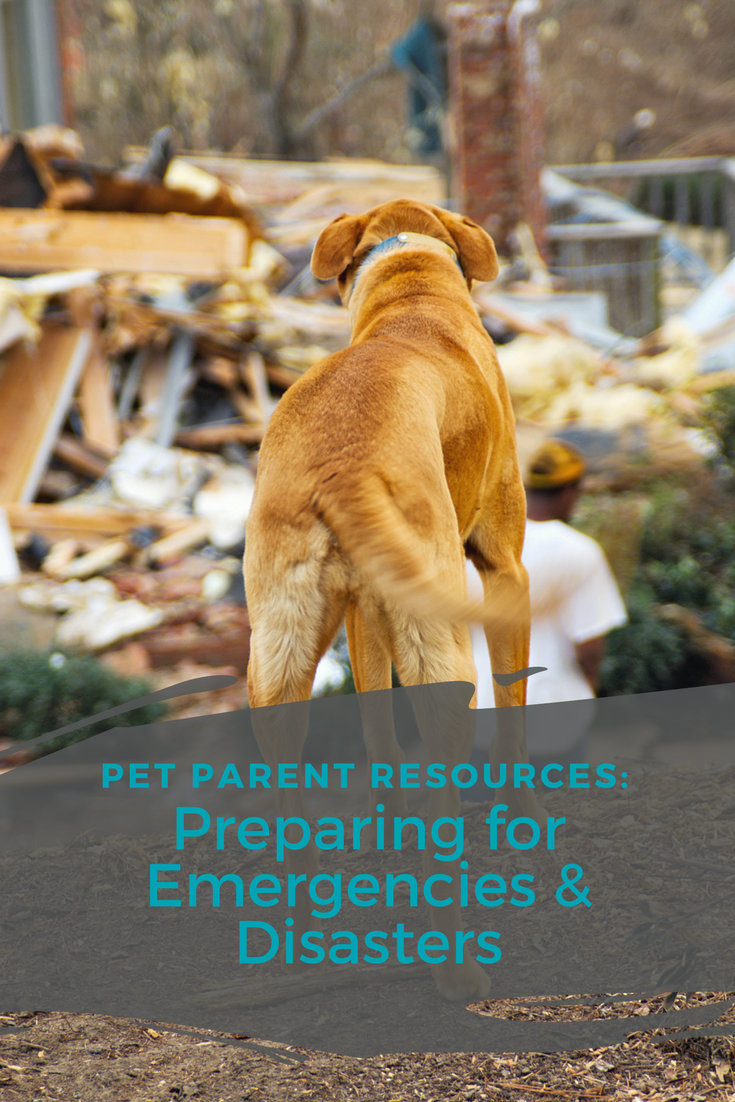 Hurricane. Tornado. Earthquake. Fire. Flood.
Is your pet ready?
June is National Pet Paredness Month. Let's face it: a lot of us don't prepare ourselves as well as we should for things like hurricanes, tornadoes, wild fire, earth quake or worse.  It's so often one of those "out-of-sight-out-of-mind" kind of things.  But the stark truth is that being unprepared for a disaster (natural or man-made) can lead to life-threatening situations. At least as humans, we can often problem solve our way out of a big crisis...but what about your pet? That's why it is crucial for pet parents to take some time to:
Include our pets in our emergency plans (note to self: make emergency plans straigh away!)
Build a separate emergency kit for our fur kid (PetHub can help with this!)
Gather and store all your pet's records for easy access (again...PetHub can help!)
Research in advance where you can take your pet in a disaster situation
Okay, it's a short list, something you can knock out this weekend, right?  Well to help you with your weekend "pet-prep-party," here are some great online resources to be your guide:
Let's start with PetHub.com (since you are already here!):
Update your pet's profile so it's current and ready

Current photo (one that shows your fur kid's face clearly!)
Add additional phone numbers and emails in case you aren't available
List providers like veterinarians and pet sitters
Upload important medical documents
Add all vaccinations to your pet's profile so it's easy to show they are good-to-go should a shelter stay be necessary

Get a ReadyKit for your pet -- it has multiple modern identification tools to help your pet be quickly identified 
Check out our Tips & Tales articles for lost of preparation tips and advice
The US goverment has a great resource for pet parents:
Make sure part of your prep includes creating a list of local resources. Contact your local municipal animal services to help determine what local shelters will be able to take in pets during an emergency evacuation. But what if you want to stay with your pet if evacuation is necessary? Our buddies at GoPetFriendly.com has a PAW-some search tool to help figure out before-hand the pet-friendly hotels you can use. Another great resource is your veterinarian -- ask them for recommendations for preferred boarding facilities. 
Finally, make sure your entire family is up-to-date on the plan for the furry family members in case of emergency.  Keeping everyone in the loop is key to your plan's success!