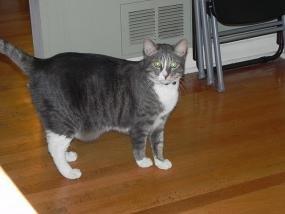 Meet Chance!  He went on a tour of the neighborhood before ending up at a physical training center.  Luckily, one of the people there noticed his PetHub tag and used it to get in touch with Chance's mom!  His mom, Ita, shared her story with us:
He only wandered a couple of blocks, but apparently he went to a PT rehab center and some people there were concerned and one of them, a friend of an employee who was visiting, took him home. She did get my number from scanning the tag, but it took a little time until we made contact.

 

Again, thanks- Pethub is a fantastic service!

 
Welcome home, Chance!