7 Ways To Help Your Pet Return Home Safely & Quickly
Coming home to a petnot where they should be is always stressful, and remembering the basics in the moment tends to be difficult. As pet parents, we can't always rely solely on the local organizations that provide helpful services for lost pet recovery to be open and available to help in our time of need.
Being prepared before your pet goes missing is a great way to ease some of the worry. We never know what is going to happen, but if we make sure we are prepared, we can know that we did everything in our power to keep our pets safe. Not sure where to start? Making sure your pet has a physical ID tag is a great place to start (consider a PetHub digital ID tag because it's more than just an ID tag).
But even when you've done all your planning, there are steps you can take to help your pet return home safely and quickly if he goes missing.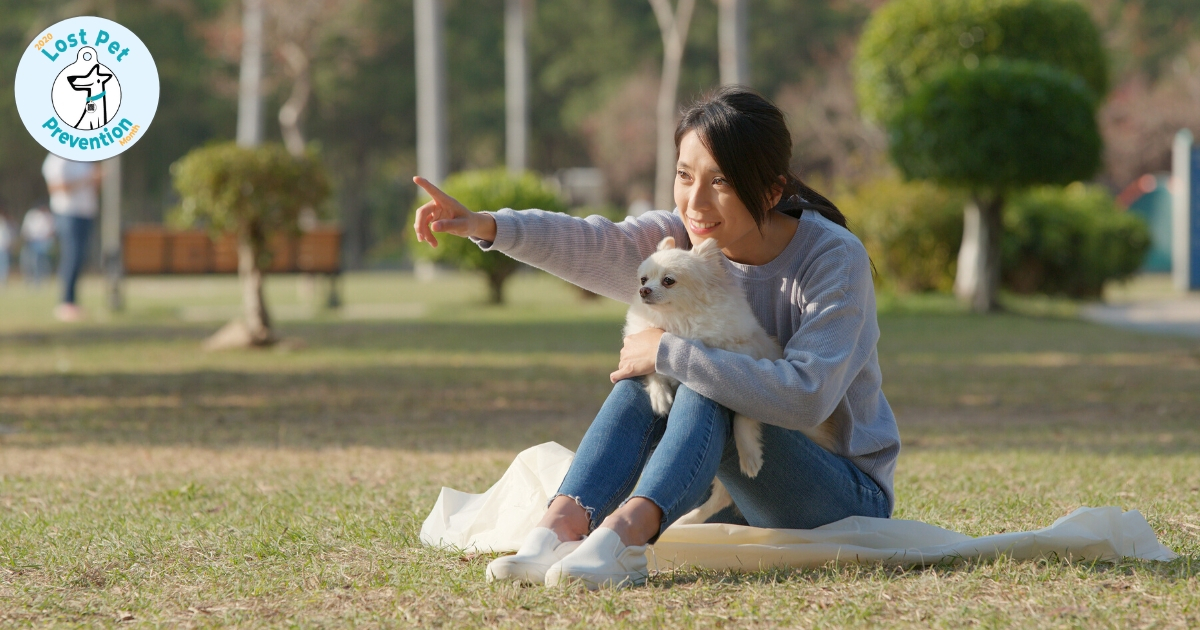 Step 1: Update your pet's PetHub profile
Making sure your contact information is up-to-date is the first and most important step. If someone finds your pet and scans their PetHub tag, you want to make sure they will reach you or one of your trusted emergency contacts; the more phone numbers you can provide, the better. Tip: You can update the information on your pet's profile anytime and anywhere for FREE.
Step 2: Share on social media
Social media can be your best friend in the event your pet goes missing. Create a digital lost pet poster and share it on all of your social media sites. It never hurts to ask friends and family to share as well. Many cities now have Facebook groups for helping lost pets get home, which can be a great way to spread the word quickly!
Step 3: Contact your local animal shelters & vet clinics
When a pet is found without an external ID tag, the finder will usually call your local animal shelter or vet clinic to report the found animal (this is one reason why external ID tags are important). Take a few minutes to call your local animal shelter and vet clinics, or check their website for a "Lost and Found" page. Let them know your pet is missing and be sure to send them a copy of your lost pet poster. The more eyes on the lookout, the better.
Step 4: Walk the Neighborhood
Lost pets are typically found within 2-3 miles of your home. Walk or drive around the area and periodically call out your pet's name. Don't be afraid to ask people if they have seen your pet.
Step 5: Post on Social Media
If you have Craigslist in or near your area, it can be a great tool for helping get your pet home. Be sure to also take advantage of apps like NextDoor and Facebook Marketplace. Not sure how to post your lost pet on Craigslist? Let us walk you through it!
Step 6: Create awareness around town
Make some colorful posters to pass out to your neighbors and surrounding area so that they can be on the lookout for your pet! Some other great tactics are to tag your car letting people know you are looking for a lost pet, or create an intersection alert for people to see while they are in town.
Step 7: Upgrade your pet to PetHub Premium
While being a Basic PetHub member can still help your lost pet get home, our Premium service can do that even quicker. With extra services like instant tag scan alerts via text, our shelter alert system (share your lost pet poster with any pet business within a 50 mile radius), and passive GPS maps (get a GPS map of where your pet was when their tag was scanned), you can help bring your fur kid home in even less time. You can upgrade your pet at any time from your PetHub account!

The PetHub team is here to support pet parents before, during and after their pet becomes lost. Our 24/7 Found Pet Hotline is staffed by humans (yes, not robots) and we can help finders connect with the pet's owners. Our Customer Support is available via phone or email during normal business hours (Monday-Friday, 9am-5pm PST) and can be reached at support@pethub.com or 866-795-8440 ext 1
Curious what steps the finder is taking to get missing pets home safely? Check out our article for finders of lost pets!