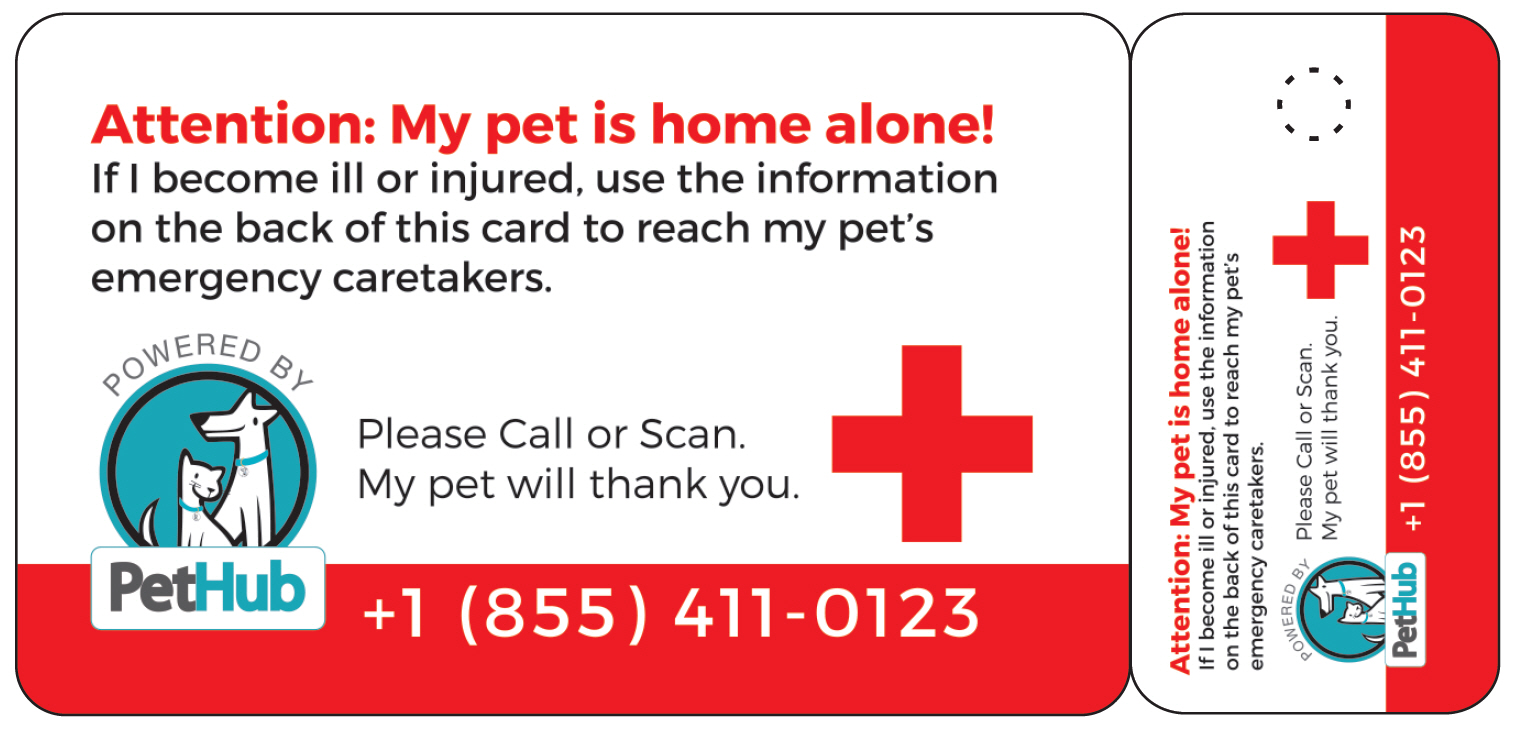 You've got a collar and ID tag on your dogs & cats. Excellent!  But, what if you're away from home and something happens to you?  Do you have a way to communicate with the police or medical personnel that you have animals at home that may need help now that you're injured and heading to the hospital?
$4.95 + shipping & handling
What is it?
The new PetHub WalletCard™ allows you to link the card to your pet's free profile on PetHub.com (the same free profile that your pet's ID tag can be linked to). Then, if you make any changes to your pet's emergency contacts, medications, etc., that information now shows-up when the wallet card or pet ID tag is scanned.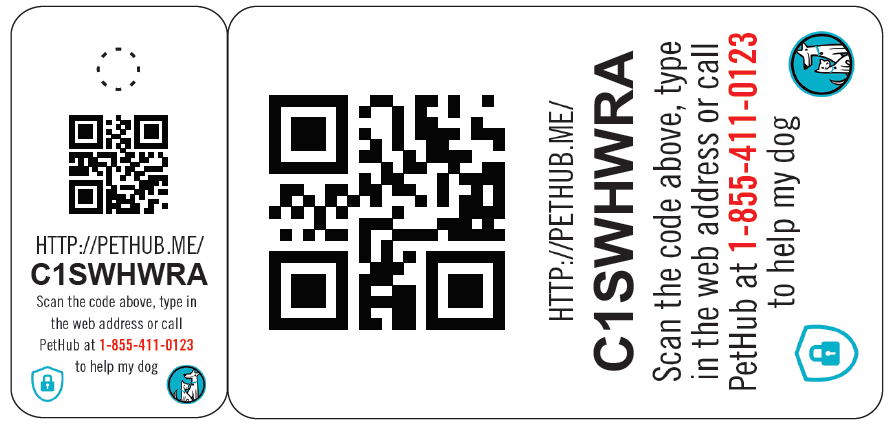 What You Get
Not only do you get a card that you can put into your wallet. You also get a smaller card with the same unique ID that can go onto a keychain.
Side 1: a clear "call to action" to help first responders know that you're not the only one who may need assistance
Side 2: a unique QR code, web address, and phone number to a 24x7 call center to help the Police, Fire Department or Medical personnel reach other people on your pet's emergency contact list so they can make sure they can get them their food or medications
 
$4.95 + shipping & handling