This is a featured guest article from Now Fresh. Their idea is simple - pets deserve food that is made with the same love, care, and thoughtfulness as we put into preparing meals for the human members of our families.
Author: the NOW FRESH Team.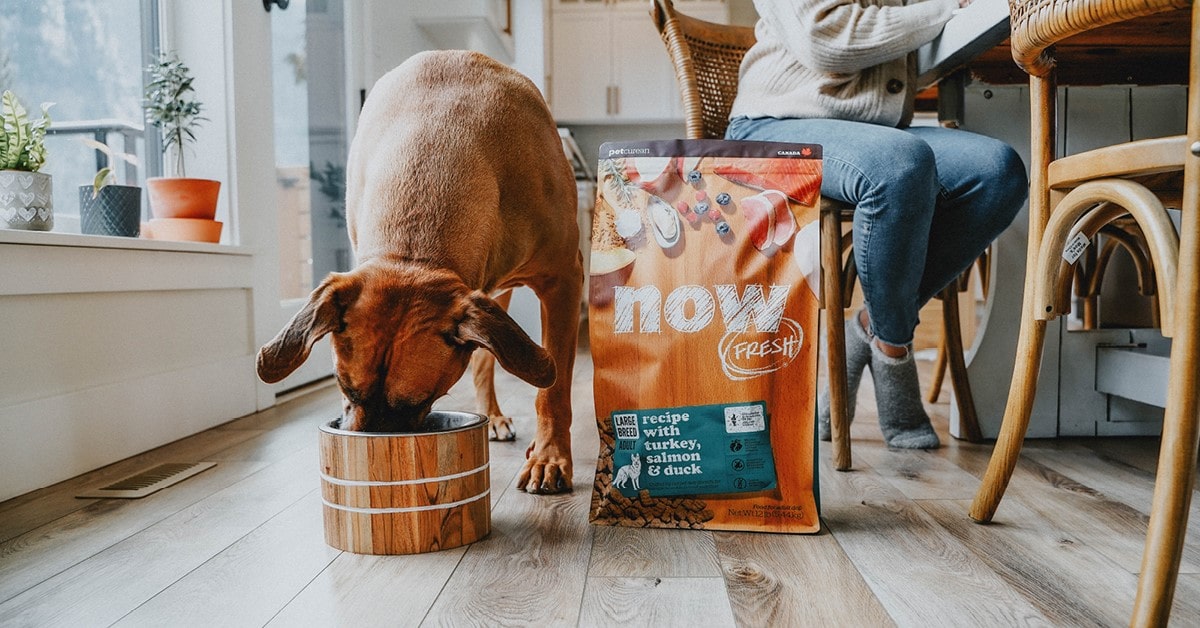 When it comes to dog food,

one size may not fit all

. Dogs may have different nutritional needs based on their breed size and stage of life, and it's important to consider this when making decisions for them so they can live the

longest and happiest life possible

.
With the health of your cherished companion on the line, there are several factors to consider, ranging from kibble shape and size to calorie count to nutrient levels. To help with those decisions, here's some words of advice from our expert nutrition team:
Feeding based on breed sizes.
Did you know many small breeds can struggle with the size and shape of their kibble? To satisfy tinier mouths at dinner time, you'll want to select a kibble shape that is made specifically for them. The same goes for large breed dogs. It's often better to choose a larger kibble that's more suited to larger teeth, otherwise smaller kibble could end up being swallowed without chewing.
Small breed dogs can also suffer from poor oral health due to the increased buildup of plaque in their mouths. NOW FRESH Small Breed recipes feature unique functional ingredients like parsley & peppermint, which helps keep breath smelling fresh and supports good oral health.
To help with joint health in larger breeds, NOW FRESH also features New Zealand green-lipped mussels for chondroitin. You will also find supplemental glucosamine and chondroitin added to NOW FRESH recipes for adult and senior dogs.
So next time you're shopping for dog food, in addition to looking for fresh, premium quality ingredients, be sure to select a recipe and kibble shape that's made with your pet's size in mind, like these NOW FRESH kibble recipes for dogs. 
Feeding dogs for different stages of life.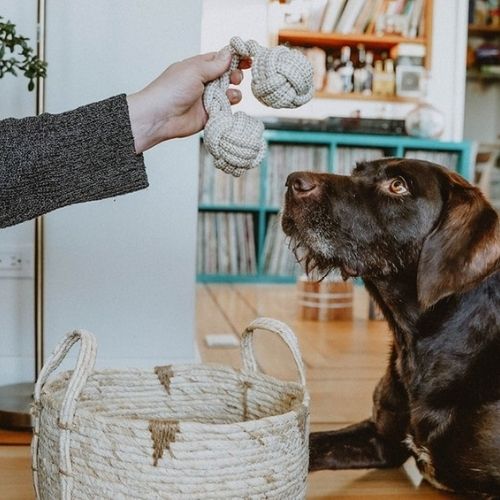 It's commonly known that puppies seem to double their size in no time.  Because they are growing so fast, puppies have higher energy needs, and these must be met in their diet. However, continuing to feed a puppy food into adulthood can lead to weight gain. That's one reason why it's important to select a dog food made for the specific age of your pet.
Feeding growing puppies has proven to be particularly complex, especially for large breed dogs. Unlike smaller dogs that remain relatively similar in size throughout their lifespan, an average large breed puppy undergoes a 70-fold increase in size during its first two years. Because of this rapid growth, their diet must include adequate nutrition to ensure a healthy transition to adulthood. Look for recipes that include omega oils to support healthy brain & heart development, as well as probiotics & pumpkin to support good digestion.
When feeding a senior dog, look for recipes that contain superfoods that can help with age-related needs, such as New Zealand green-lipped mussels, which are a natural source of chondroitin that can support healthy joints. Certain senior health challenges can also be supported through specific nutrient profiles in a dog's diet, including reduced protein, sodium and phosphorus levels. 
One of the most important things to realize is that there is no "one-size-fits-all" approach to feeding pets as they age. And when in doubt, it's always best to consult with your vet.
Active and less active dogs.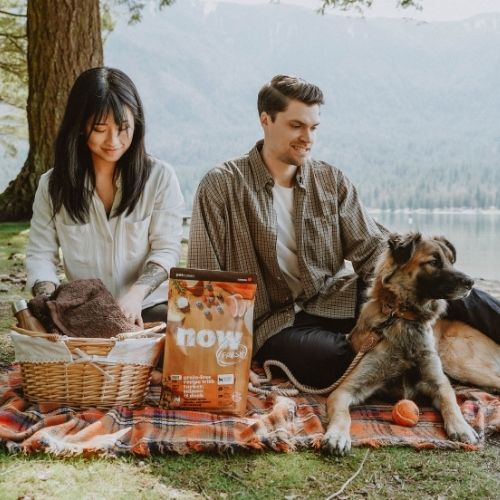 Beyond selecting any particular recipe, you also need to pay close attention to how much exercise your dog gets compared to how much they eat. If they are a highly active adult, they will tend to eat more and may benefit from higher levels of protein. Helping your pet maintain an optimal weight is one of the most important things you can do as a pet parent.
If you realize that your dog needs to drop a few pounds, don't panic. In addition to adjusting how much you feed and spending more time at the park, you can also find dog food recipes made to support healthy weight management. To find out what a healthy weight looks like, check out this body score chart.
Our dogs rely on us to do what is right for them. By doing your research to make good decisions, you have the power to help your cherished companion live a happy and healthy life, no matter what their size, breed, or age. They'll appreciate it more than you'll ever know!
For more advice on feeding your pet, you can follow NOW FRESH on Facebook and Instagram, or sign up for their newsletter
Want to give Now Fresh a try? Purchase a bag from Chewy.com!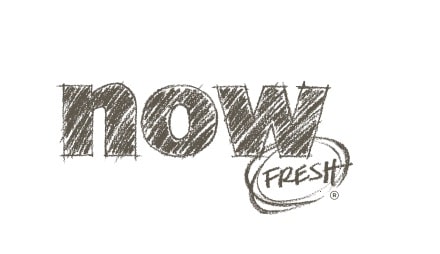 This is a featured guest article from NOW FRESH. Their idea is simple - pets deserve food that is made with the same love, care, and thoughtfulness as we put into preparing meals for the human members of our families.
Author: The NOW FRESH Team