PetHub cares about helping as many pets as possible. One way we help is by ensuring lost pets get home quickly through our PetHub tags. We also help shelters, local municipalities and other animal rescue organizations that aid in finding homes for pets through our Shelter Share program.
We started our Shelter Share program to do our part in giving back to organizations that are focused on helping lost and displaced animals in their communities. Animal welfare organizations that distribute customized PetHub ID tags to pets in their communities (through license, rabies or other ID programs) can be part of the PetHub Shelter Share program. As pet parents register their pets and activate their Powered by PetHub tags, they have the option to upgrade to PetHub's Premium Membership. When customers upgrade their pets to the Premium Subscription on PetHub, we donate a portion of our profits back to the community animal welfare organization that distributed the PetHub tag.
What exactly is PetHub Premium? All PetHub digtal ID tags come with a free Basic Subscription that includes an online profile for the pet. However, pet parents have the option to upgrade their pet's protection and service level to Premium for $5 or less a month (depending on which payment option they choose).
The Premium Subscription provides powerful lost pet recovery tools:
With just a few clicks, a pet parent can create a comprehensive lost pet poster than can be printed, emailed or shared instantly to dozens of social media platforms
In a matter of minutes, a "Missing Pet Report" can be shared to shelters, rescues and other local "pet safe spots" as part our our National Community Lost Pet Alert System
When a pet is found and their tag scanned, Premium users are sent instant electronic notifications, and PetHub's system will forward the finder's GPS information as available
Plus, PetHub Premium members are eligible for exclusive "PetHub Perks," including discounts on products or services that enhance the lives of your pet.

So, every time pet parents choose the Premium Subscription for their pets, they are not only helping protect their furry family members, but also helping local municipal and animal welfare organizations!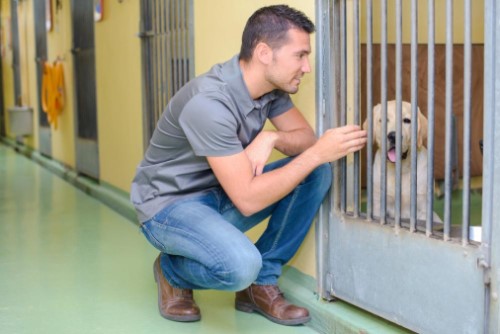 PetHub client organizations use Shelter Share donation money in many different ways to help them serve and save lost or displaced animals in their community. Many organizations use the money for things they might not otherwise get grants or funding for. In other words, "things that would be nice to have, but they couldn't afford otherwise" such as big cat rooms, toys and play areas for their dogs, and better marketing opportunities.
If you are considering whether or not to upgrade your pet to Premium, remember you'll be helping give back to your local shelter or rescue, which in turn helps saves the lives of even more animals.
Want to learn more about working with PetHub and how we can help your local shelter? Contact us at solutions@pethub.com.