Typically, a furry friend that's run away from home or has gone missing hasn't done so out of a genuine desire to abandon you, but because of an external situation.
At PetHub our goal is to keep every family's pet safe, happy and home for the rest of their lives. In some cases, a cat or dog can take off in search of safety if there is a perceived threat in your environment. So, let's find out more on the how, where and why of who lets the dogs (and cats) out.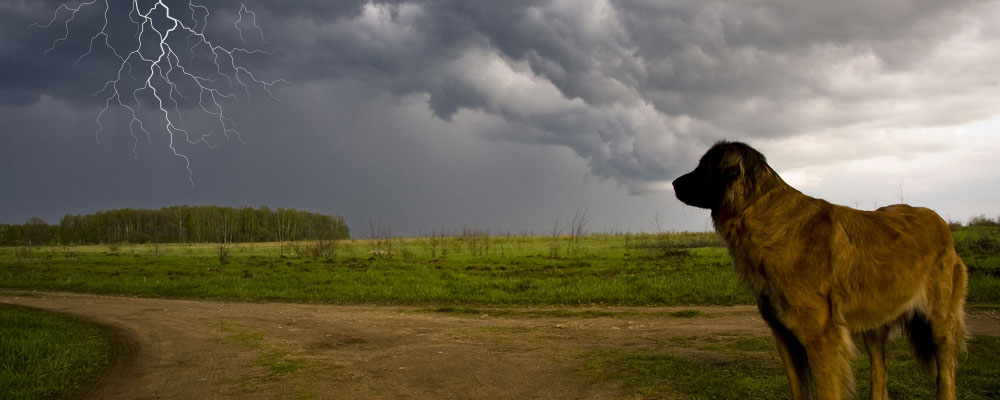 Anxiety & Fear Reactions Can Cause a Pet to Run Away
Due to extremely acute hearing, both cats and dogs tend to be naturally terrified of loud noises such as thunder, fireworks, gunshots, or even a car backfiring. Some are skittish at the sounds of doorbells or car horns, and while desensitization training can work to give your pet more confidence in dealing with these phobias, it is not always successful. The younger your kitten or puppy, the more likely they are to be scared off by a frightening noise and not know how to cope. For some, if there is an opportunity to escape their surroundings, the belief is that they can escape whatever has frightened them.
Cats
A cat that has panicked and bolted is far different from a dog that's run away and is likely to be just as difficult to locate yet is more likely to remain safe and close to home. The natural defense of our feline friends is not to run as fast as possible to escape danger, but to hide and protect their territory until the danger passes. Cats are natural-born survivors and can manage to use their instincts to live through natural disasters such as floods, earthquakes, hurricanes, and other tragedies that are known to claim human lives. Although what's scared your cat away is more likely a simple thunderstorm or Fourth of July celebration than a natural disaster, their protective instincts have still kicked in.

Dogs
Dogs that are runners by nature will use their adrenaline to escape confinement, even if it means chewing through wire, burrowing under fences, or braving other obstacles to escape. Some will even jump out of a first-floor window and just keep running. Since it is in the dog's nature to run until the danger has passed, you may literally find your dog miles from home.
Whether you're a cat or dog owner, it may take some time to not only locate your furry friend, but to convince them to come home. As long as they are safely on your property, you can rest assured they will return home on their own time.