When you've lost a pet, where to begin searching can be overwhelming. We've compiled a list of where to start (and when), based on a survey of pet parents who have lost a pet in the last five years. Over and over again, we heard "Online" listed as an effective tool.
Thanks to the internet, it is now easier to reunite lost pets with their owners.
Posting about a lost pet on social media platforms is an easy, helpful and in many cases FREE tool to get your furry friend back home quickly. Other online services many people use are community-based platforms, like Craigslist, Blink, and more recently, Nextdoor.
Some people wonder whether it is a good idea to advertise missing pets on sites like Craigslist. The PetHub team has consulted experts to give advice and ensure that pets are not lost forever, leading to happy tails!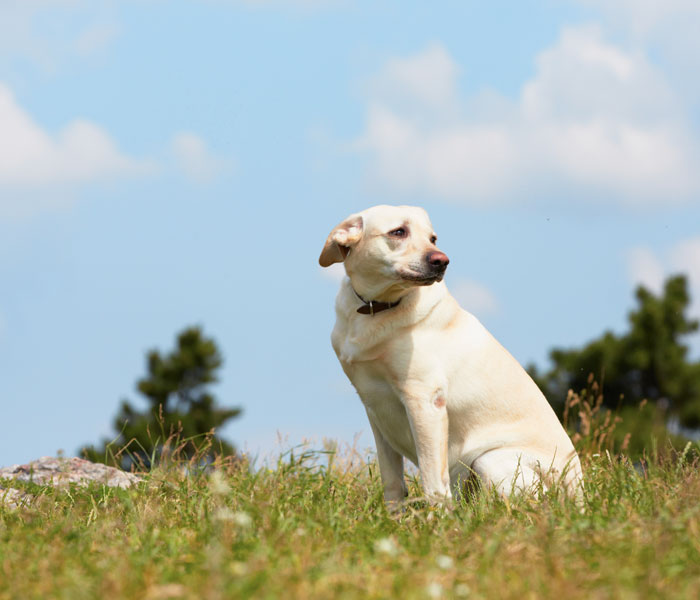 What Do the Experts Say?
We asked several lost pet experts for their opinion about using social media, and the internet in general, for lost pet alerts. This is what they had to say:
Expert Opinion #1

Expert Opinion #2
"Spreading the word to as many people in your community if your pet is lost is important. Social media [and Craigslist] can be a great resource for this because it is both geographically based and viewed by a large audience." - Michelson Found Animals Foundation
Expert Opinion #3
"At the American Society for the Prevention of Cruelty to Animals®, we recommend using various online methods to locate your pet, and social media [and Craigslist] can be a great tool for this. Some other recommendations are:
Create a digital flyer to share on your social media channels, which you can do by downloading the ASPCA's Pet Safety App.
Search for local lost and found pet Facebook pages. Check to see if anyone listed your dog as found and ask the Facebook page administrator to post a digital flyer of your dog.
Consider creating your own "Help Find" or "Bring Home" Facebook page to generate assistance and sightings from volunteers in your area.
Check other lost pet websites, especially local ones."
Dr. Weiss recommends using digital flyers on lost pet social pages to increase the chances of finding lost pets. Additionally, it is important to distribute physical flyers around the neighborhood, at local veterinarians and shelters and at local events to gain access to a larger audience.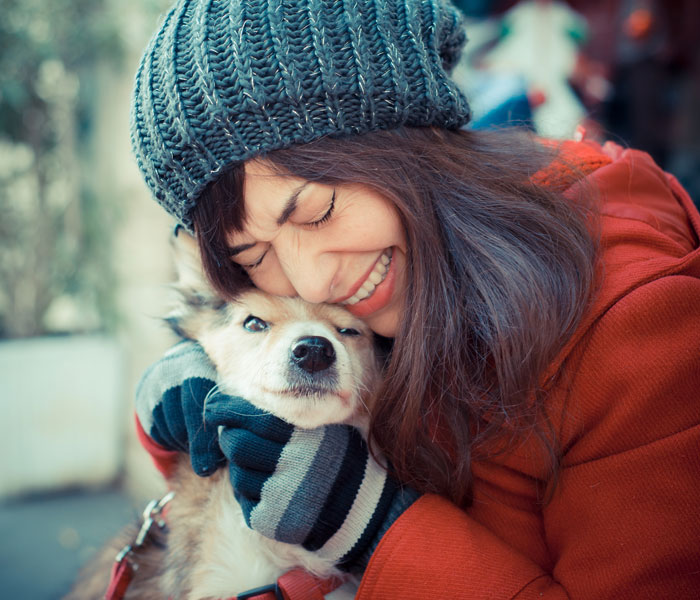 Facebook Provides Multiple Ways to Reach People
Facebook is an incredible way to network with friends, family, and your community. It also makes it a powerhouse tool when trying to recover a missing pet. You can quickly reach many people in your community this way and increase the possibility of your pet returning home soon.
Enlist Help from Friends & Family to Amplify Your Message
Create a post on your personal page. Use bullet points for easy readability and include a photo of your pet. Try to make sure it's as recent as possible and shows as much of your pet as possible.
Ask friends to share your post, making it more likely that you will find your beloved furry family member.
Consider making your post public so that anyone can share it, so even more people learn about your lost pet and help in the search.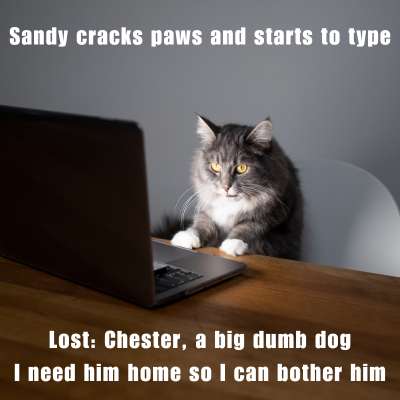 Use Facebook Community Groups to Reach Beyond Friends & Family
Most communities have at least one page specifically for local lost and found pets. These Lost and Found Facebook pages are often created and moderated by local volunteers to help reunite missing pets and their families and are offered free of charge for community members.
For ease, you can either share your personal post (if it was made public) or copy and paste it. Again, don't forget a recent photo!
While you are posting about your lost dog in these Facebook groups, it is also helpful to browse through recent posts to see if your pupper may already be found.
Don't forget to include pages and sites for neighboring towns and communities in your when posting and searching.
PetHub Basic+ users can make quick work of this step by using PetHub Lost Pet Reports!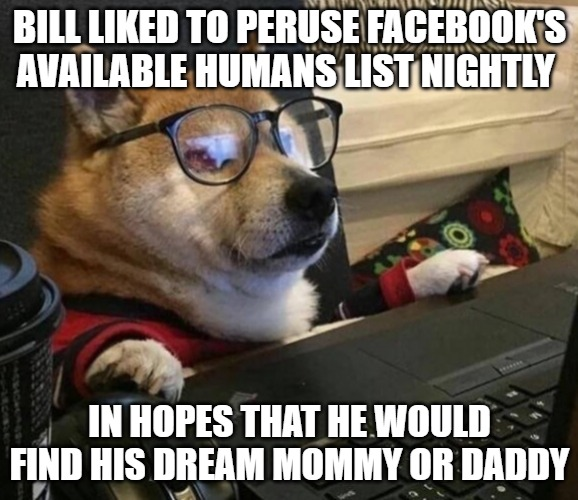 Nextdoor Makes Notifying Neighbors About Your Missing Pet a Snap
Just like Facebook, community apps allow you to reach neighbors easily. Even if you may not see them in person often, community-focused websites like NextDoor and Ring's Neighbors app make it easy to share important info with them.
Your post can be simple and the same as your Facebook posts. Use a photo, give important details (like when and where your doggo disappeared, your telephone number), and encourage people to be on the lookout.
Craigslist is Still an Important Tool to Reach your Community
Craigslist is home to more than ads searching for roommates, housing, apartments and hiring opportunities for jobs at a local business.
Many experts suggest that posting about your lost pet on Craigslist sites is beneficial, but it is important to be cautious when conversing with unknown individuals online.

Unlike Facebook and NextDoor, Craigslist does not include a user profile system, so anyone can access it and remain anonymous. It does have the potential to have a large reach though, so it is a website to consider when looking for your pet.
Just remain vigilant about the information posted and the responses you may receive on Craigslist. Sadly, some people may aim to exploit you when you are in a vulnerable situation.
Be sure to check Craigslist for recent classified advertisements that announce free pets or a pet for sale. It's possible that a found or stolen pet could be advertised on this kind of site, so reviewing recent ads on Craigslist is important. Check all areas of the website often so you don't miss new posts.
Other Online Options
Since you're already posting to local forums and websites, consider taking a few extra minutes to post to these national resources that can also help get the word out to people local to cities and towns.
You never know where a kind stranger is going to be looking at your ad to see how they can help!
Safety Tips for Posting Your Lost Pet Online
Some level of caution should always be taken when posting information on the internet. While you DO want to get the word out to as many people as possible, you DON'T want to put so much information out there that you put yourself at risk to be a victim of a scam or any other crime.
Here are a few tips to keep you safe while trying to get your pet home safely:
Do put the nearest cross streets where your pet went missing
It is helpful for folks to know where your pet went missing from. But, for safety purposes, do not put identifying details of exactly where (like your home address).
Do provide your first name in the ad
If you're posting on Facebook, NextDoor, or other platforms you have a profile on your last name is probably already out there. For safety, we recommend refraining from using it on other sites where users can be completely anonymous.
Do include contact information
Posting is only helpful if you give people the ability to contact you. Some platforms have a link to 'chat' or email features built in. If they don't, make sure to include an email address or telephone number.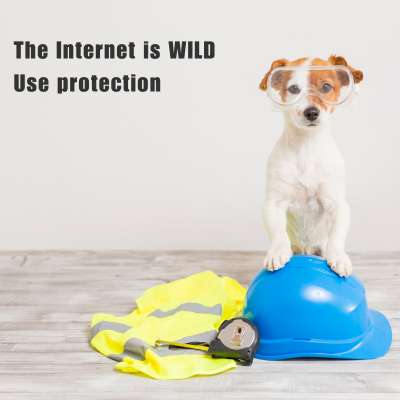 Do share important behavioral information about your pet
If your pet tends to be shy or fearful let people searching know. If they are likely to run from strangers or get scared and bite, you don't want well-meaning people to end up hurt or cause your pet to flee further.
Do give people detailed ways they can help your pooch feel at ease
If your pet loves certain treats or is motivated by playing tug of war, those are great ways to coax them.
Do update or remove your posts once your pet has returned home
This signals to neighbors in local towns and cities that they can stop looking for your pet.
Do Not give a complete description of your pet when listing identifying markings
This allows you to confirm if a potential finder has actually found your pet by asking about the missing information, confirming it's not a scam.
Other Related Search Tips
Visible Identification (Pet ID Tags)
You're not going to be surprised to hear us say this, or you shouldn't be surprised anyway (after all, it's why we are even in the ID tag business). Visible IDs, like a tag on a collar, are one of the most powerful tools in getting lost pets home fast based on data collected in our recent Return-to-Home survey.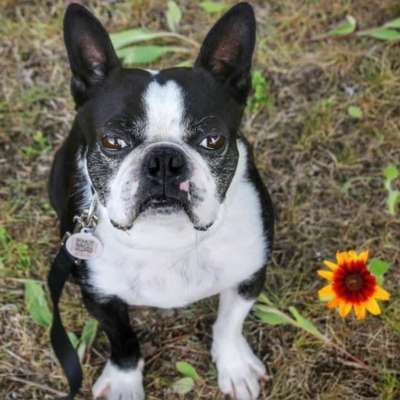 Tags give someone who finds your pet a fast way to identify and return your lost pet. While microchips are also super important, the fact that ANYONE can read the information on an external tag and get your fur kid home makes this one of the most important things you could do for your pet.
We could go on and on about the importance of ID tags (as a matter of fact, we have an entire article dedicated to it). In an effort to stay focused on the purpose of this article we'll say one final thing about them – They only work if they're connected to current information.
Collar tags are PAW-some. But only if the contact information listed is current. If your pet has a standard tag, the only way to update it is to replace it. While that's cool in the sense your pet gets shiny new bling, if your pet wandered before it's updated it, the ID won't be helpful.
Digital ID tags, like ours, are typically much easier to update for your pet's life. With PetHub digital ID products, you can update your contact information at no cost by simply logging into your pet's profile, updating the information, then hit 'save,' aaaaand…DONE!
Continue Searching in Other Ways
Remember that even though you've posted online through ads and companies that offer pet reunification services, you will still need to exercise other search strategies that can lead to happy tails of a pet that's found its way home to you.
Check our "How to Find a Lost Dog: What to Do WHEN (First 24 Hours & Beyond)" article for more helpful search tips.