My life is full and satisfying in so many ways, but I needed a puppy in my life.
In less than 4 days, this furry nugget will be sharing my office space (and home).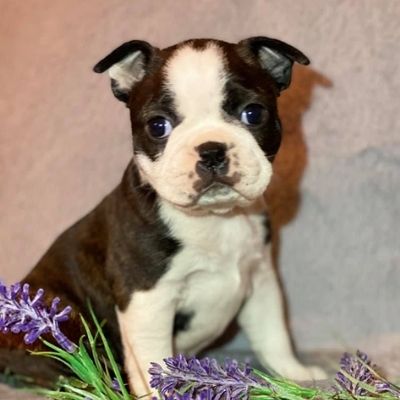 At least...in theory. There's a bit to unpack, so I'll lay it all out for you:
Just over a year ago, my beloved 15.5 year old Boston Terrier, Penny, passed away. The hole she left was immense, but there was much in my life that tried to fill it: A then 3 month old baby boy, pictured below with Penny in her last days, who is now nearly 17 months old and the light of my husband and my lives. Her fur sibs: Ullr the Dog (no longer with us, either, sadly) and Tormund & Houdini the cats (still holding court in our home on a daily basis). I'm also the co-founder and COO of PetHub, which is definitely more than a full-time job and keeps me on my toes. My life is full and satisfying in so many ways.
And yet...I profoundly felt the absence of that "BT" energy. I missed the resident clown. The "wicked smaht" never ending sass that kept us all in our places. I missed the snorting and snuffling. Didn't miss the farting, for SURE, but deeply missed the cuddles and intense love Boston Terriers have for their pack members. I missed "the crazy" and started to drift to websites with BT videos and...even more dangerous...BT puppies. My husband caught wind of my wistful habit of BT vids and would point out all the other CRAZY we have in our lives right now: Covid, moving our entire lives into our our home, including running our business and raising a kiddo who is now walking and sorta talking, 2020 in general for goodness sakes, and the idea of bringing a PUPPY into the mix was just NUTS.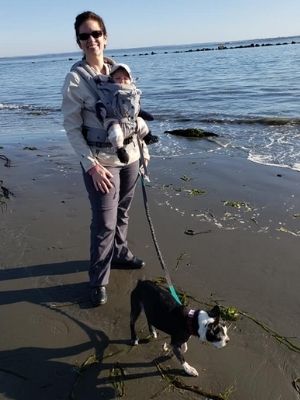 And yet...he acquiesced and said, "Yes, let's start exploring getting another Boston." So I scoured the known BT rescues...no dogs available were a good fit. I researched breeders...it was overwhelming at best and every time I would find a breeder I thought would work for us, I discovered something that would turn me off. Finally, after a few months of lurking in groups and interviewing various breeders and customers of breeders in the region, I found one I felt I could trust and feel comfortable with.
And so...we got on their waiting list. There were more than 30 people ahead of us, and they estimated it would be late winter or early spring (of 2021) before our number would come up. This gave us plenty of time to prepare our son and our home for a new puppy.
And then...through a truly unexpected series of events, in October, we bought a new house, The house needed some renovation, but was an incredible deal, and was going to be so much better for raising both a little boy AND a dog (the yard is GLORIOUS) -- and our old house would make a terrific AirBnB. So, still in mid-renovation mode, surrounded by boxes and oh, by the way, now with a wrist that needed surgery before the end of the year, we moved in over Thanksgiving weekend.
And then...we got the call from the breeder. Through ANOTHER series of truly unexpected events, our number was "up" for a puppy available to come home on December 19th...just two weeks and a few days away. When I saw her picture, I knew I couldn't say no.
So...I said yes to puppy "A-1."

Let's recap. I said yes to a new puppy while: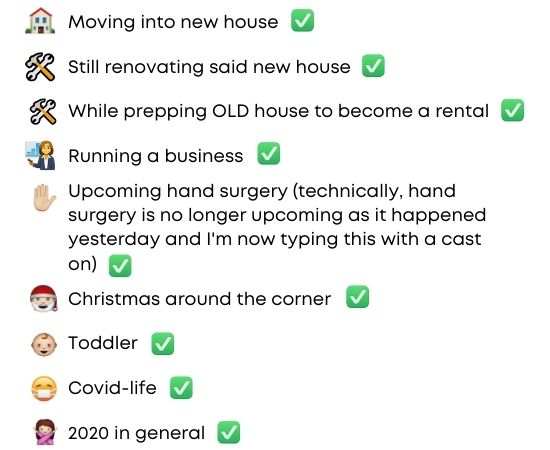 A puppy just seems perfect, doesn't it?
We are now in full puppy prep-mode. I'll tell you all about that in the next journal entry that might be written tomorrow. Or...more likely as I'm clearly in "seat-o-the-pants-mode" on the way to pick up the pupster on Saturday. For now, I need to rest my bandaged hand and prepare to feed the 17 month-old human child. Stay tuned...
Bringing Hedy Home chronicles the journey of bringing a new puppy into your life. In this series, PetHub's COO, Lorien, shares all of the joys (and terrors) that come with sharing your home with a puppy and provides some of the lessons she has learned in her lifetime of being a pet parent. This is the first article in the series and was written by Lorien Clemens on December 15, 2020.