Hi there, fur-ends! At PetHub, our goal is to keep your pets happy, safe and HOME for the rest of their lives.
This is why we've compiled a "New Year Pet Resolutions Guide" to up your pet parent game, whether you are planning to adopt a pet or already have one. Following this 6 step guide will ensure you get all the help you need to keep you fur kids happy, safe and HOME.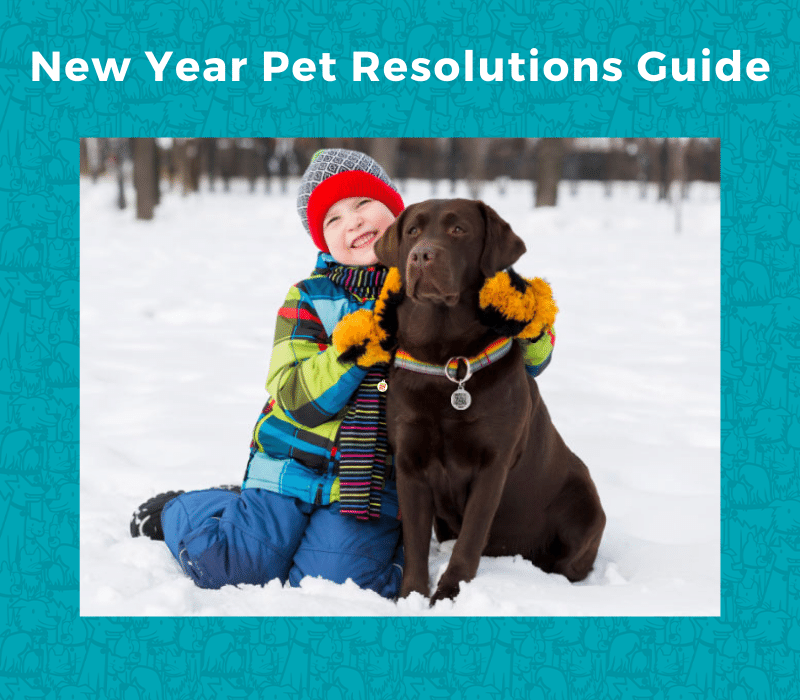 1. Make a plan for your pet to stay SAFE and HOME
The best way to ensure your pet stays out of danger in the outside world AND to keep them from getting lost, is to get them an ID tag. PetHub's Get Me Home Club Tag is the most affordable and easy-to-use digital tag on the market. The PetHub tag gives you access to a world of benefits and lost pet tools when you activate your tag on your account. A microchip is another effective, but secondary option. We recommend having both at the same time for the very best chance of keeping your pets safe and home!
2. Pet-Proof your home
Just like when you have a new baby in the house, bringing home a new pet will prove that there are some home adjustments to be made. Keeping harmful chemicals out of reach from your pet and ensuring you don't own any pet-poisonous candles, plants or other products that would harm your pet when eaten is a must. And as you may know it can be difficult to keep your pet preoccupied when you are out of the house. Pet entertainment services like DOGTV help to nuture and teach your pet while you are away from the home. In fact, premium members get two months of DogTV for FREE after activating their PetHub tag! Check out this article that details the major at-home pet killers to get you started. Another important safety precaution to be aware of is if there are any issues with fencing or home security that could allow your pet to venture out.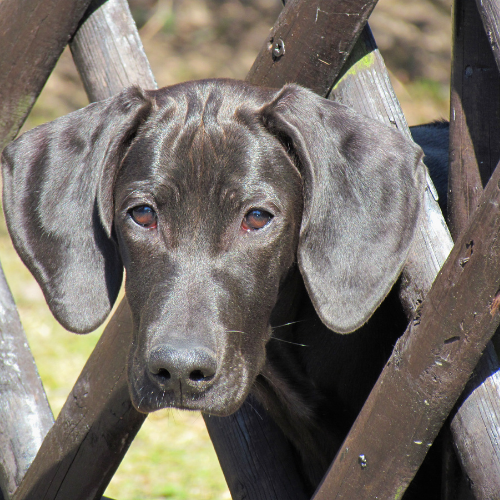 3. Talk to a PAW-fessional
Different pets are prone to very different behaviors and health needs. Some breeds of dogs can be kept safely in the home all day while others need daily exercise and fresh air. And the frequency of this activity will also vary depending on the breed! Getting to know your pet's breed history will also help you determine what types of diets are best for them, how they may interact with other pets or humans, and even what types of tricks and commands they may be able to learn. We recommend talking to your vet. Times have been tough over the last couple years and receiving vet care in-person can be really difficult. Right now, PetHub members get 10%-15% off their first online vet visit with Vetster, a telehealth company! You don't even have to leave your couch. How PAWsome is that?

4. Get Pet Insurance
Pet insurance is one of the most overlooked and forgotten aspects of pet-parenthood. And finding the right insurance for your specific pet can be a little tricky. A common mistake pet parents make is searching for insurance after a pet has been diagnosed with a major illness or disease. This is a huge and wallet-crushing mistake as no pet insurance plans cover pre-existing conditions. If you are a new pet parent, the best time to search for pet insurance is NOW. Don't get caught up paying hundreds or thousands of dollars for your pet's medical care tomorrow when you could save yourself today. Check out our special pet insurance comparison tool to find the best option for you and your pet, today!
5. Stock up on play and training supplies
Pets, especially new puppies and kittens, need stimulation to keep them occupied and entertained throughout the day - and if they don't have their own toys to play with, it's safe to assume they will likely find some of yours to call their own while you're away! Without a scratching post, like this one from Chewy, cats will use furniture and decor to exercise their claws, while dogs will hunt for pillows, blankets or children's toys to tear into. Before your new pet comes home be sure to stock up on some toys and equipment that you can show them when they come home, like these Like these hard to destroy chew toys from SuperChewer. If you are a new kitten or cat owner, KitNipBox is an easy and affordable way to learn what types of foods and treats your new fur-end likes best. These types of toys and treats can help in HUGE ways when you're training your new little pal!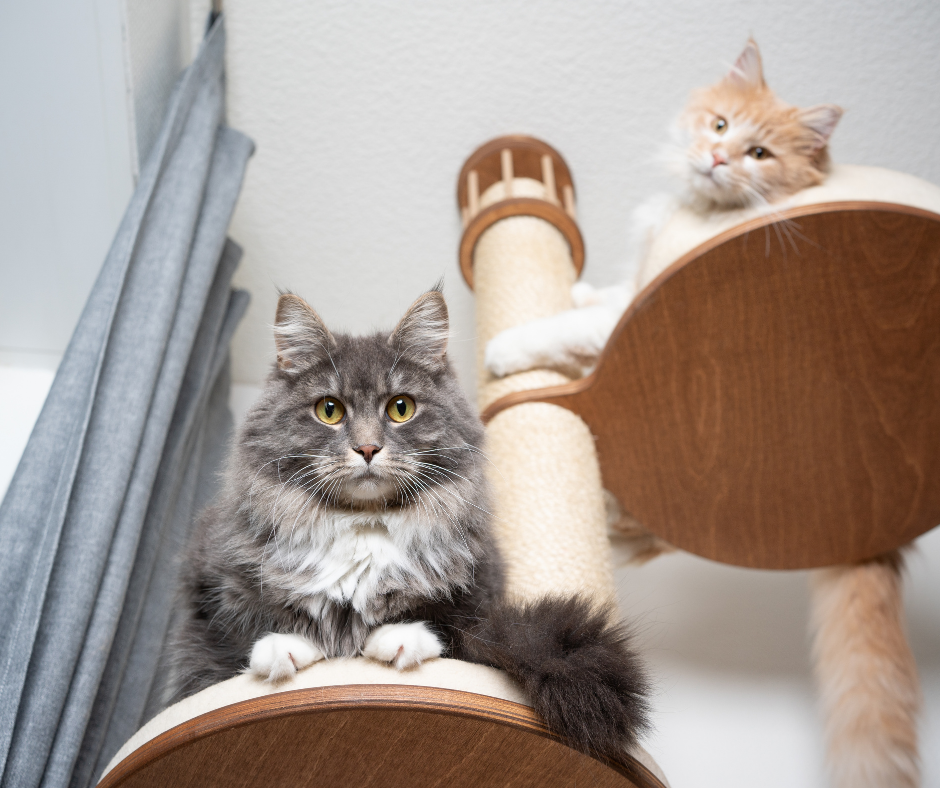 6. Be prepared to have patience
It's important to understand that pets, whether they're young or old, need time to adjust to their new environment and family. We know that training a pet can become a huge source of frustration when pets are slow to learn cues or their breed is naturally harder to train. Luckily there are many resources for pet parents that can help with this process. One particularly stellar program is the app Pupstanding by Preventivet. Pupstanding an easy dog/puppy training program that will give you the full lowdown on how to care for and train your new pet. And when you have a subscription, you can get access to their 101 tips book and toys when you use this perk for Preventivet!
Following the steps in our New Year Pet Resolutions Guide will ensure you are fully prepared for your new family member and ready to build a PAW-some life together. Congratulations, fur-ends! Our hope is for all families and their pets to stay happy, safe and home this New Year!