You are probably wondering how this whole PetHub thing works. Well that is a very good question and we are so excited that you are interested in learning more about us!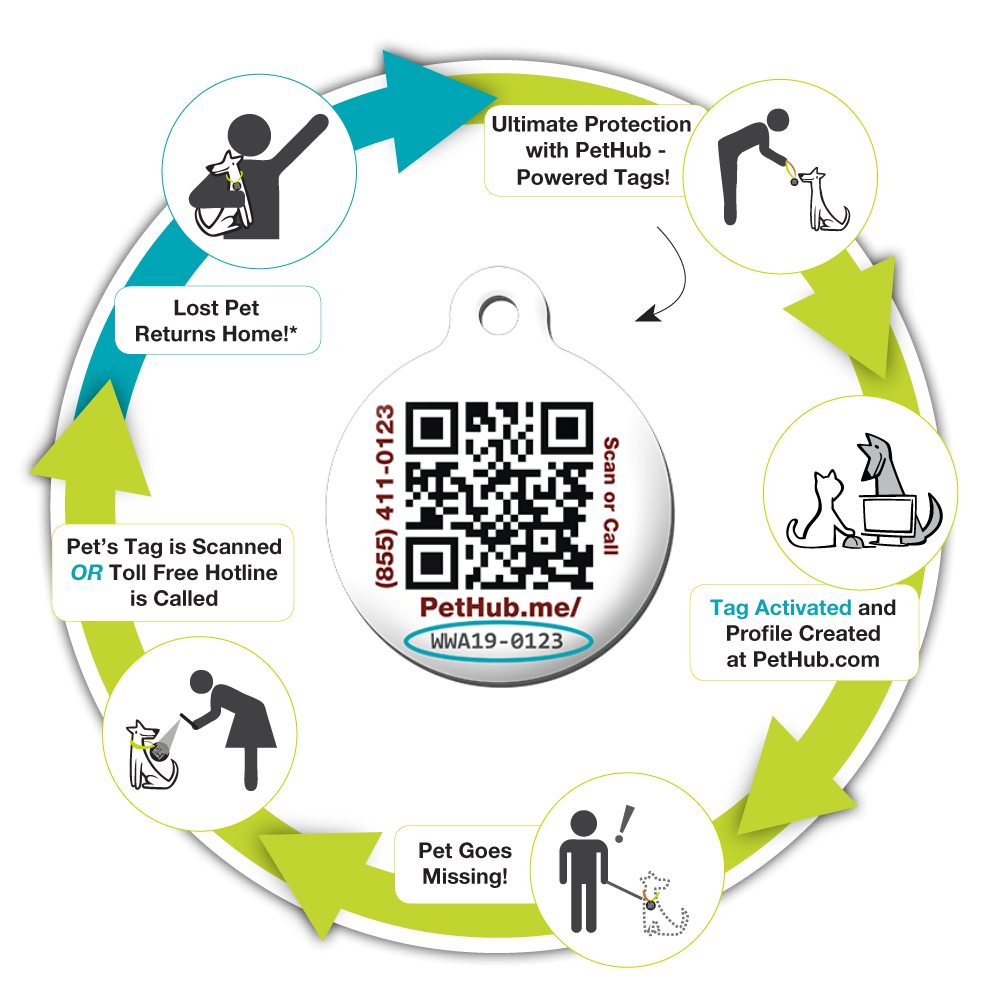 How PetHub Works:
1. You create your pet's free online profile on PetHub.com. The profile contains info about your pet including their name, breed, age, medications, allergies, multiple emergency contacts, etc.
2. Link that profile to one (or more!) of our QR coded tags or collars.
3. Choose your level of protection with our Basic (free) or Premium subscriptions. (learn more about the difference between the two here
www.pethub.com/pricing
)
Now for the fun stuff!
When the tag is scanned with a smartphone, the Good Samaritan sees all the information you have made public on your pet's profile including your contact info (you can set your privacy standards so you choose what they see when they scan the tag)
If they don't have a smartphone, and you purchased a tag with our Call Center number, they simply call us and we'll get you connected with the Good Samaritan (the 24/7 call center service is staffed with real humans and is provided free with all PetHub services)
With a Premium subscription, you get an email & text notification that your pet's tag was scanned. If we are able to pull GPS data from their phone, you will also receive an email or text message with a link to a map providing directions to get to their location (learn more about Premium here)
Also with a Premium subscription, you can start a PetHub Community Alert, which sends a virtual "Lost Pet Poster" to local shelters, rescues, vets and pet professionals, plus the PetHub community, and can be shared on social media.
If you need further assistance or have more questions: