Part of
PetHub's mission statement is to do everything in our power to keep your fur kids safe.

As fellow pet parents we want to ensure you have all the best tools for this in your arsenal. So, you put in a pet first aid kit? Luckily pets are pretty similar to humans and most basic human first aid kit items will work fine for pets. However there are few things that are essential for pets that shouldn't be looked over.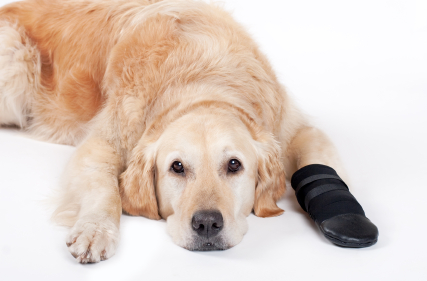 Diphenhydramine (Benadryl). Always make sure you know your dogs weight and recommended dosage before giving Benadryl to you pet. However, in the case of bee stings and other allergic reactions, Benadryl can be a big help.
Towel or blanket. You never know when you'll need to wrap your little fur baby up and keep them warm.
Hydrogen peroxide. This is efficient for inducing vomiting, as well as, cleaning cuts. *WARNING! Always check with a veterinary professional before you EVER induce vomiting.
Sterile saline eye wash. Eyes wash works just as well for people as it does for animals! It's always good to keep this on hand.

Phone numbers. You should always keep your vet, an emergency vet and the animal poison control center numbers readily available.

Self-cling bandage. These are the purrrfect band-aids for furry friends--these bandaids cling to themselves and not to fur.
Pads to stop bleeding. There are several brands (Pet Cloth, Trauma Cloth and QuikClot) that make pads that have agents in them to help promoting clotting and slow bleeding.
Antiseptic spray. This is always good to keep around the house for cleaning simple scraps.
Tweezers. Tweezers are essential for removing thorns , slivers or any other small pieces of debris that your pet may have gotten into.  For ticks try this incredibly easy to use and effective tick remover.

Musher's Secret. Musher's Secret is a coating that can be applied to the bottom of paws if they are cut, or dry and cracking. A must-have for dogs that like to run around outside in cold weather.