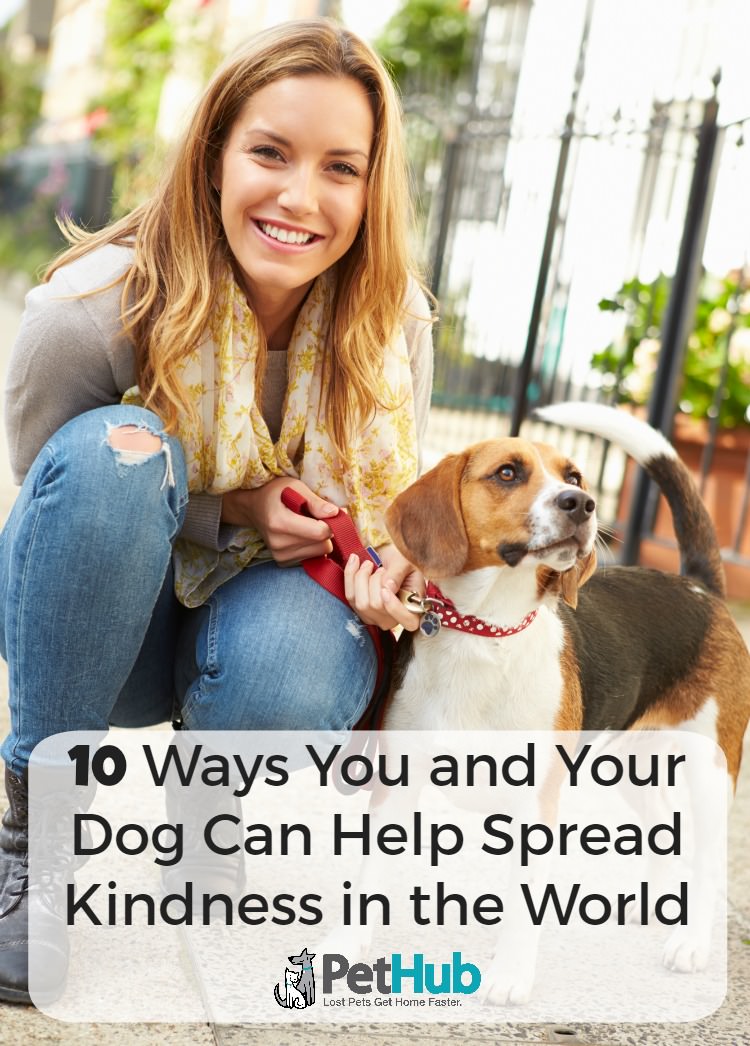 No doubt, your dog brings you great joy and joy and happiness. What if you channeled that energy to help and uplift others? Imagine the positivity you could bring to the world. Hopefully the people you meet will then spread that kindness to others.
1)      Offer to walk your neighbor's dog the next time you walk yours.
2)      Pick up an extra bag of dog treats at the store and give it to the next stranger you see walking their dog.
3)      Help protect your friend or neighbor's dog if they get lost by giving them a digital ID tag for their pet by sharing this link to a FREE tag.
4)      Get your gentle, well-behaved dog certified as a therapy dog then let them use their charm to teach kids to read or bring joy to people at a senior living home. Find out how HERE.
5)      Use app like WoofTrax or ResQwalk and make a donation to your favorite rescue or shelter every time you walk your dog.
6)      Help someone else adopt by leaving the the full fee amount for a dog or cat and at a specific shelter or rescue. Ask that they use it for a family that is looking to adopt a new furry family member.
7)      Protect the local parks and neighborhoods for others by picking up trash when you are out on your walk.
8)      Donate gently used toys or jackets your dog doesn't use to a local animal rescue.
9)      Smile when you are out walking your dog!
10)   Share this article with someone!
If we all do a little part to spread the good deeds, together we will make a big difference. As the famous quote goes: