Pets are naturally curious and inquisitive, which makes them natural escape artists. They will climb on high furniture, open doors, and escape from unsecure gardens. To keep them safe consider acquiring or making these pet safety devices: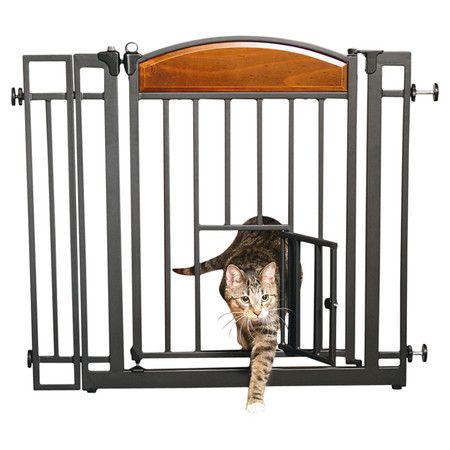 1. Cat Flap Baby Gate
If you have children then a baby gate is a must, yet cats may try to climb over them and as a result get injured. So to avoid this issue you can use this cat friendly baby gate.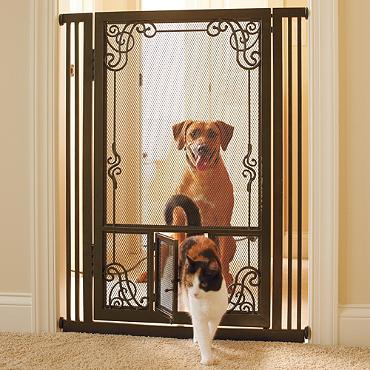 2. Safety Gate For Cats Only
This safety gate is similar to the one above but is more stylishing, with decorative swirling corners. It also ideal for backdoors where you want your cat in the garden but not your dog.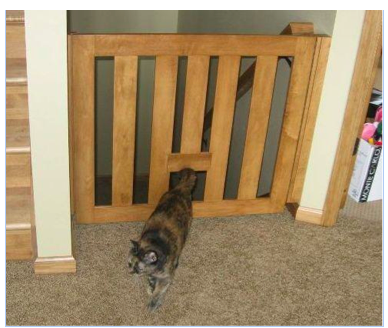 3. Natural Wood Baby Gate With Cat Flap
Here is another style of cat friendly baby gates, this one is in natural wood to match the wooden stairs and design features of the home.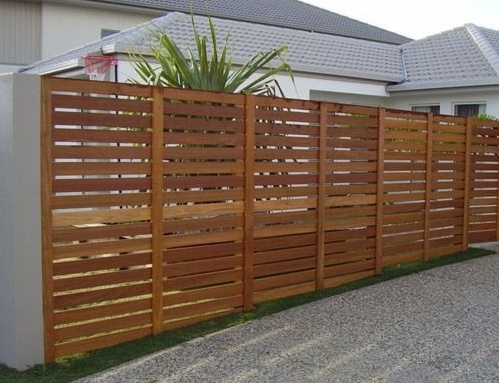 4. High and Low Pet Proof Fence
Similarly ensure your fence is high and that it goes into the ground.Small dogs will burrow under fences to get out of the garden, so ensure that any small crevice is filled in immediately.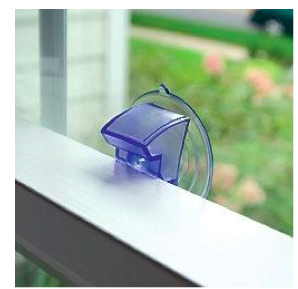 5. Suction Window Cat Safety Latch
Cats love looking out of windows in order to scope the neighborhood.Sometimes though they go too close to the edge and either fall out or jump out intentionally. To prevent cats from getting out the window, the window stopper is a good little gadget that prevents the window from opening all of the way, despite how much they push.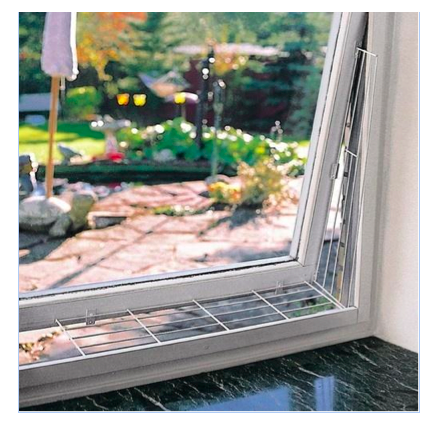 6. Pet Friendly Mesh Window Guard
If you have hinged rather than sliding windows then this mesh is for you. It's a great way to let fresh air into your home whilst making it impossible for cats to escape.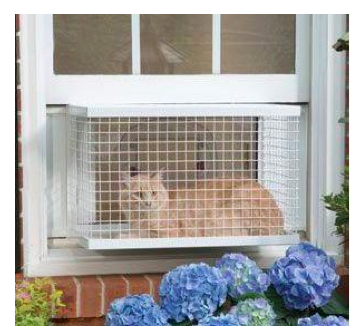 7. Cat Box Window Guard
This device is also a window safety device however this one allows you to open the window all the way, allowing for maximum levels of fresh air. Your cat can sit in this safely secured mesh box, whilst you enjoy a fresh summer breeze.
For more information on pet friendly furniture read the original article