This is a featured guest article from Dig: The Dog Person's Dating App
Author: Leigh Isaacson, Co-founder & CEO of Dig and Tabby Dating Apps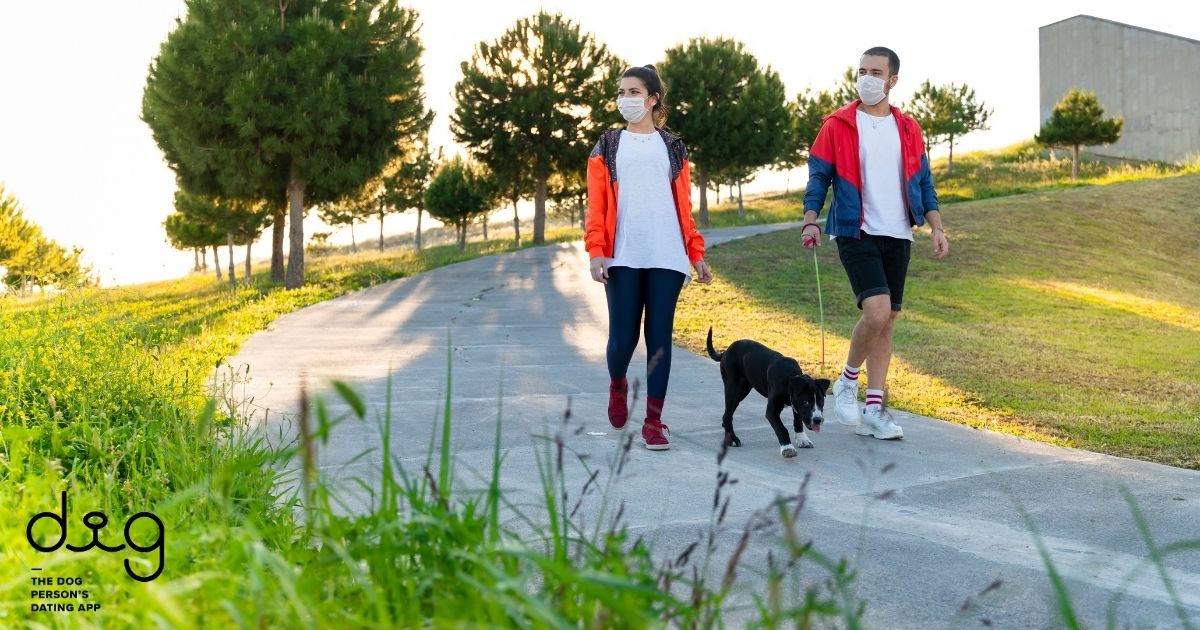 Looking for an outdoor, Covid-conscious dog-friendly meetup idea? If you're down South, you're lucky. Otherwise… ready for summer already? Us, too.
Let's plan ahead. Where can you meet someone with your pup outside now - or maybe more so when the temperatures start rising? Dig - The Dog Person's Dating App has got you and your pup covered:
We want you to stay safe and healthy during the pandemic. The Centers for Disease Control & Prevention has great Covid-19 resources about social distancing, testing, vaccinations, and more.
Enjoy Shakespeare in the Park

"My hounds are bred out of the Spartan kind; So flew'd, so sanded; their heads are hung with ears that sweep away the morning dew…"

Shakespeare in the Park is a quintessential summer event for many cities, including Los Angeles, Seattle, and New York. Pack a picnic and a bottle of wine. Bring blankets and folding chairs. Together, become immersed in A Midsummer Night's Dream and watch professional actors perform soliloquies against the background of a stunning, summer sunset.

When finding a spot to sit with Spot, veterinarian Dr. Daniel Vichot of Gretna, LA reminds you to choose an area with shade and grass, rather than sitting on or near hot asphalt.

For this date, owners should only bring quiet, well-behaved pups. Ask your pup politely to not heckle the performers.

 
 

Bake Festive Dog Treats

When the weather is just too frightful, baking cookies is a cozy and cute indoor date or meetup idea your pup will surely appreciate. After cooking up a batch or two for you and your date, bake some treats that are suitable for your pooch.

 
 

Whenever post-COVID times begin: Go to a Renaissance Fair

Movie and dinner dates can be monotonous. Instead, head over to Ye Old Renaissance Fair. Ren Fairs are full of live music, festival food, entertainment, and shopping. Wear matching medieval costumes and spend the day holding hands while gnawing on a giant turkey leg.

Be sure to double check if dogs are allowed in the venue, as rules vary from location to location. Some, like the Minnesota and Kansas Renaissance Festivals, are very dog-friendly! The Michigan Ren Fest even has a "pupular" weekend dedicated to activities for dogs! Others like the Georgia Ren Fest are dog-friendly on certain weekends only.

 
 

Host a Succulent Potting Party

Invite a group of people (and their pups) over for a succulent potting party. Setup outdoors at a safe distance from each other. Guests will bring their own plants and pots to make a fun, trendy arrangement. On your end, provide soil, tools, and a tarp. During the potting party, offer refreshments to both people and pooches.

Prior to the party, send your friends a list of plants toxic to dogs so they won't accidentally bring that is dangerous for your canine guests. Plants poisonous to dogs include tulips, sago palm, mums, and peonies.

 
 

Do Doga in the Park

Show off your flexibility by doing some yoga with your date and dog. Check to see whether Doga classes, aka yoga sessions meant for human and canine participation, are offered in your area.

If not, head over to your local park with a rolled up yoga mat under your arm. While your pup may not be the best at yoga, she'll enjoy doing some simple stretches in the sunshine. Regardless if you are a yoga expert or beginner, this is an excellent bonding experience for you, your date, and your dog.

 
 

Shop at a Yard Sale

Take a romantic stroll amongst a stranger's unwanted goods. At yard sales, you and your date can find one-of-a-kind pieces for cheap. Take along your dog and use their cuteness as a bartering tool.

"Yes you can pet my adorable dog, as long as you give me a dollar off of this lamp."

 
 

Make Ice Cream

What's more quaint than spending a lazy afternoon in the kitchen with your cutie? Strap on your masks, clear the counters, tie up your apron, and make some delicious ice cream - you can find easy recipes online like this one for Food Network ice cream. Don't forget about your furry friend! They'll love this refreshing dog-friendly recipe.

 
 

Have a Backyard Movie Night

Set up a projector and a temporary screen in your backyard. Spread out a large blanket on your lawn and bring a couple pillows to be propped up on. Grab a bowl of popcorn and let the snuggling (with your pups) under the stars commence.

To make sure your pup feels included on the date, and let them choose the movie. My guess is their top three picks are Lady and the Tramp, 101 Dalmatians, and Must Love Dogs.

 
 

Kayak

Kayaking is an active outing, ideal for adventurous people who want to ensure they're at least 6 feet apart by pushing each other's boats with the paddles. For safety, secure your pupper in a personal flotation device and go out in flat water.

 
 

Dog-friendly Beaches

How close am I to the beach… is a question I ask constantly. Are you in a city like Miami? Pups will be pleased to learn they can soak up the sun and enjoy the surf at various Miami shorelines like Hobie Island Beach Park (no entrance fee), Bark Beach, Haulover Beach Park, and South Pointe Park. Yes I know we don't all live in Miami - but search dog-friendliness in your city and something may surprise you!

 
 

Protect Our Planet

Follow in Lila's footsteps!

Lila, lovingly nicknamed "The Garbage Dog," has certainly made a splash. The 7-year-old Black Lab was originally trained to be a lobster diver, but soon pivoted her impressive skills to make a positive impact. Lila spends her days searching for trash in the ocean and has assisted with extracting over 1 million pounds of plastic waste. Be like Lila and take a stance on litterbugs. By picking up trash, you are acting as a planet protector - which is an awesome date idea.

 
 

Shopping!

Make a map of dog-focused stores in your city and shop till you drop! I bet your city has plenty of places that make it easy to spoil your precious pooch. For example, Atlanta has numerous, unique stores that cater to your dog's every need. Use these to inspire your Google search: City Dog Market, Taj Ma-Hound, Vinings, The Unexpected Pooch, The Georgia Hemp Co, and Dukes Dog Scarves. Puppo CBD, accessories, treats, and much more!

Call ahead to make sure they're open during COVID times. If not, purchase a gift-card to support them now - you know you'll use it in the future during easier times!
If you, your date, and your doggo go on any of these dates, let the Dig Team know at Unleashed@DigDates.com
Are you a cat lover, too? Check out tips for Covid-conscious meet up ideas from Tabby - The Cat Person's Dating App!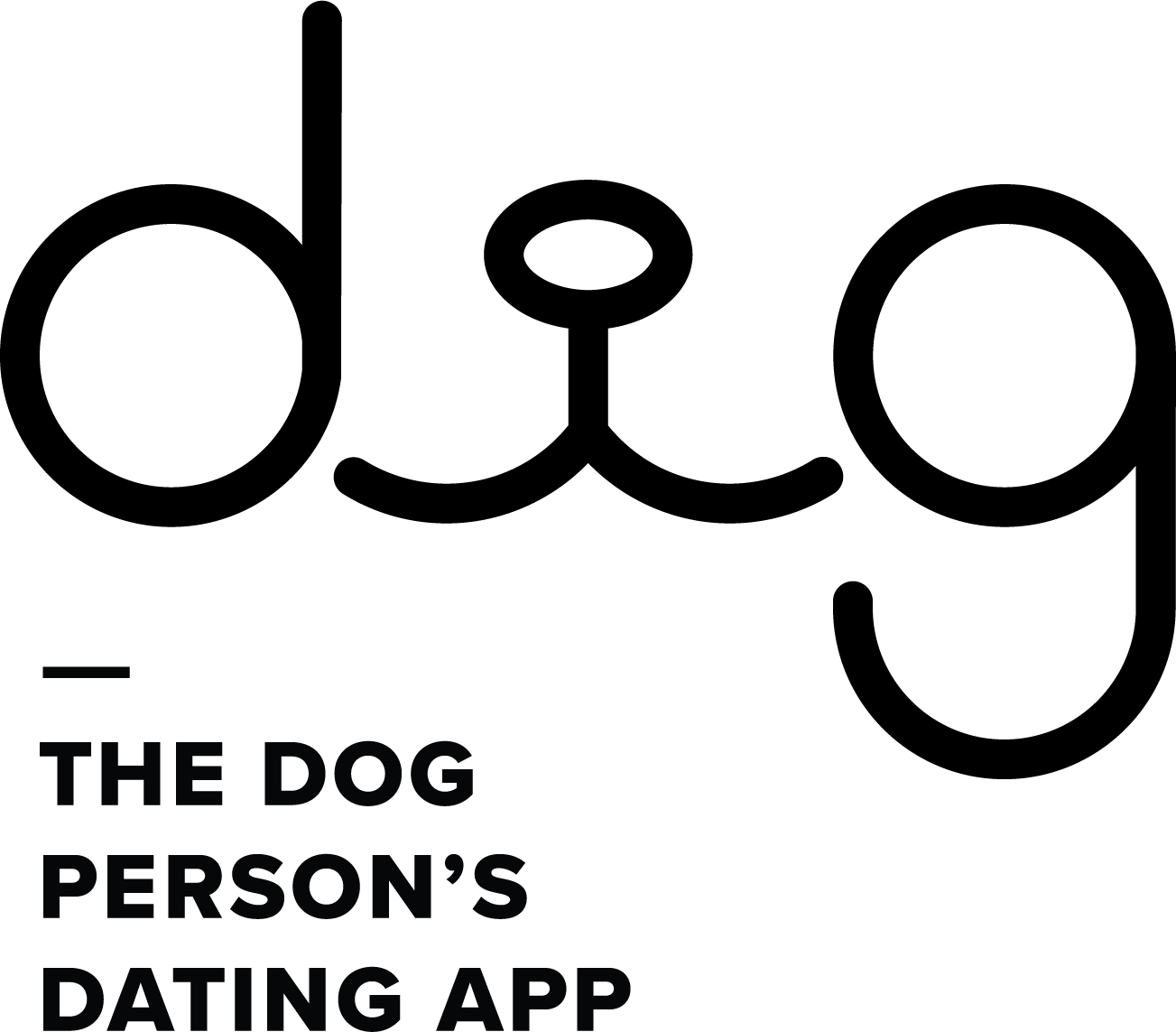 Dig daters can send the Dig Team information about innovative pet products, favorite dog-friendly places, and amazing date ideas for dog-loving pet parents and future pet parents. And, in the "Unleashed" section of the Dig app, they'll showcase some favorites. Email Unleashed@DigDates.com to submit ideas.
Signup for Dig at DigDates.com and Tabby at TabbyDates.com and follow @DigDates and @TabbyDates!