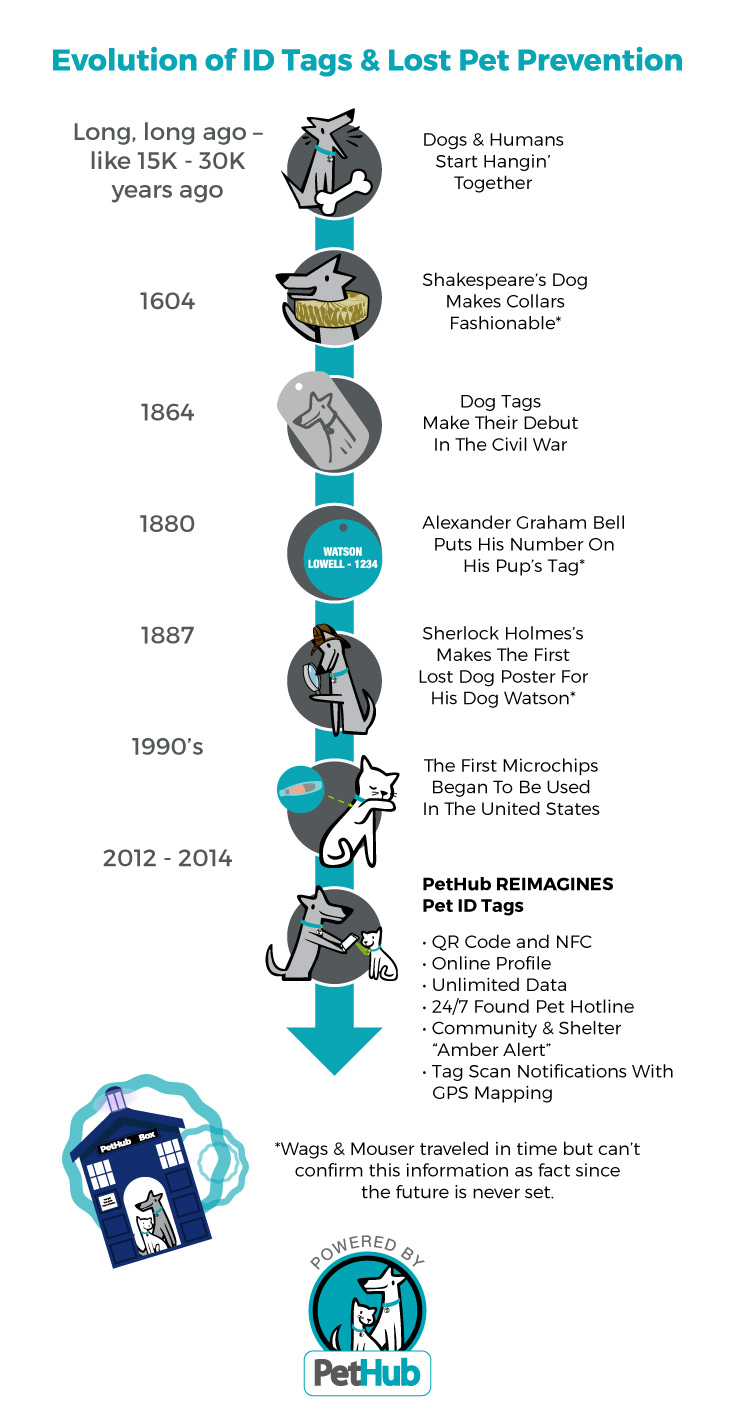 Long, long ago - like 15k - 30k years ago
Dogs and humans start hangin' together
1604
Shakespeare's dog makes collars fashionable.*
1864
Dog tags make their debut in the Civil War.
1880
Alexander Graham Bell puts his number on his pup's tag.*
1887
Sherlock Holmes's makes the first lost dog poster for his dog Watson.*
1990's
The first microchips began to be used in the United States.
2012 - 2014
PetHub reimagines pet id tags
QR code and NFC
Online profile
Unlimited data
24/7 found pet hotline
Community and shelter "amber alert"
Tag scan notifications with GPS mapping
*Wags and Mouser traveled in time but can't confirm this information as fact since the future is never set.