Author: Mykah Williams
Did you know that there are over 3.1 million dogs in shelters throughout the U.S? This number is sadly growing, not decreasing. It's now estimated that a total of 5,500 dogs are euthanized everyday due to lack of resources and folks who choose to shop instead of adopt. Though these statistics may seem glum, we have the power to do something about this! And at PetHub, with our mission to keep every family's pets safe, happy, and home for life, we are taking the first steps!
Why pay an exorbitant amount of your hard-earned money on puppy mills when there are dogs in need near you, that are affordable and just waiting for their forever homes. YOU have the power to make a difference by adopting shelter pets!
We reached out to some of our PetHub clients shelters and asked about some of their more long term residents who are still looking for loving homes and they came back with some suPAW adorable doggos listed below. Could you be the person to change their world?
Click their names to be directed to even more info about these adorable ladies and gents!
Sweet Pea at Denver Animal Shelter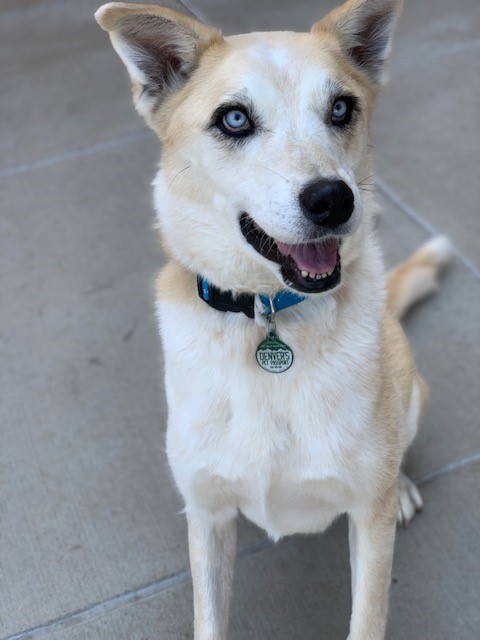 Sweet Pea is a Siberian Husky and Labrador Retriever mix and is the sweetest, and most adorable girl. She's an adult pupper and has beautiful blue eyes and natural eyeliner. She is a shy, sensitive girl looking for a home with older respectful children. Per her previous owner she was not around other dogs much, and at the shelter she has been fearful around them. She has some medical needs that are manageable. She may be choosy about her friends or prefer to be the only dog. She would love to join you on walks around the block, snuggles on the couch, and picnics in the park. At nine years old she is still sprite for her age. Sweet Pea will make a spectacular friend and companion and may prefer to be the only dog in the house. If you want to meet Sweet Pea you can visit and get to know her at the Denver Animal Shelter.
Lily at Santa Barbara Animal Shelter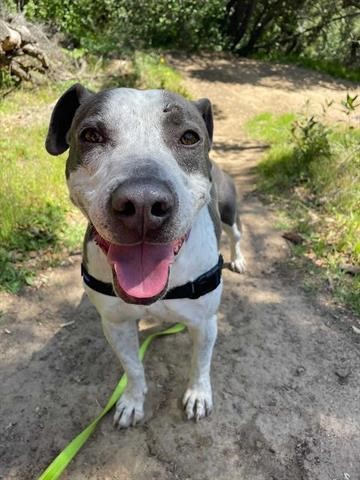 6-year-old Lily is Santa Barbara County's longest-timer.  She is currently in a foster home and is mellow, sweet and the perfect mix of independent and cuddle bug. She was one of 22 dogs Santa Barbara County Animal Services transferred from El Paso, Texas when she was suffering from Winter Storm Uri this year.  Lily has been in foster homes where they report she can be left alone without issue, likes playing with toys, and is simply an all around wonderful companion. She knows basic commands and doesn't jump on people or furniture. Lily is good on a leash and enjoys walks and hikes. She isn't bothered by dogs on the other side of the fence or when passing by other dogs on walks. She is a great work- from- home dog and also has been left alone at home without issue.  Lily would like to be the only dog in an adult-only home. For more information on Lily, visit Santa Barbara Animal Services website or call 805-681-5285 for more details.
Bronco at San Diego Humane Society
11-year-old Bronco is a staff and volunteer favorite. He has been at the San Diego Campus since April and is incredibly affectionate with people. He's on a diet to help his weight right now, and the team at SDHS can advise adopters on a few medical issues he has, like a heart murmur and skin condition. He's really the sweetest boy and is quite the charmer — he'll approach friends and strangers alike, looking for pets. In his new home, Bronco would love to have a gradual introduction to being home alone. His previous owner reported he could be destructive, he would do best starting off with some shorter intervals of alone time and gradually work his way up! As far as cats go, Bronco thinks they're fun to chase. And he's not the biggest fan of smaller dogs. He can be picky about his dog friends, that first proper introduction is crucial. This sweet, affectionate guy has excellent house manners, enjoys going for car rides, and isn't slowing down at his age! For more information on Bronco please visit SDHS's website.
Selkie at Ventura County Animal Services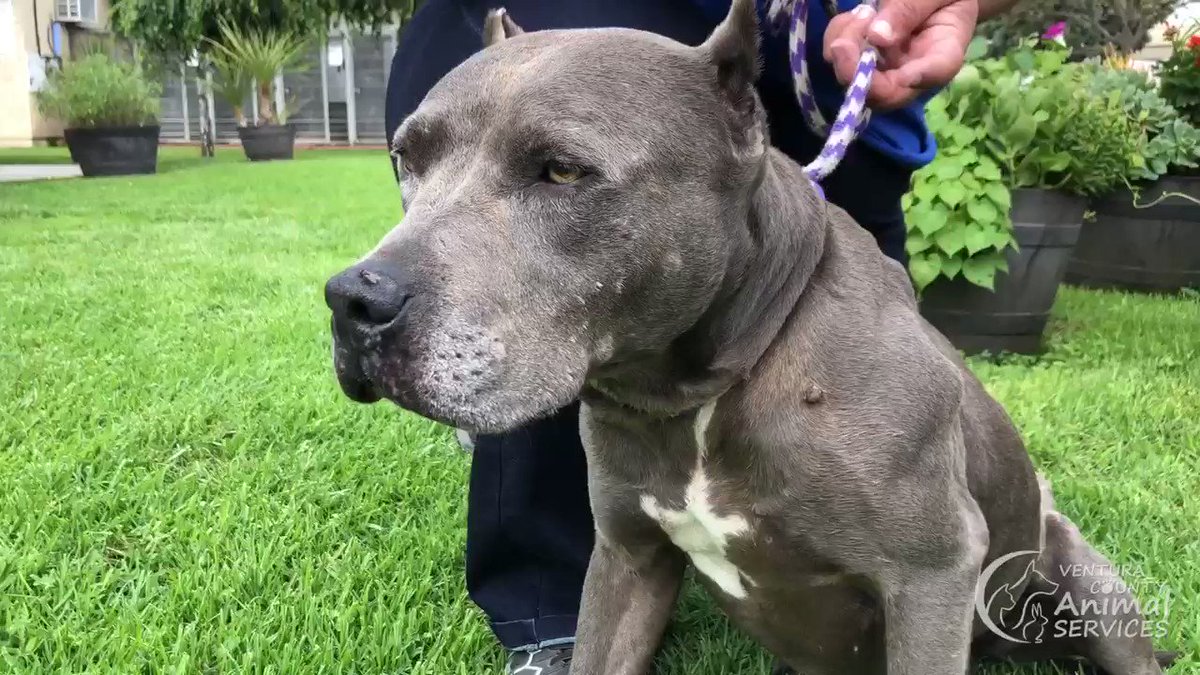 Selkie is a 6-year-old Pitbull Terrier currently being fostered but is ready for her furever home. She has a beautiful grey coat and is 54 pounds and spayed. Selkie is a total sweetheart, but shy and fearful. With some patience (and lots of treats!) Selkie will learn she can trust you and will become a great companion. She walks well on leash, but will sometimes be scared by noises and crouch down to the ground. A quiet, structured home would be perfect for this girl – she hasn't always had the easiest life, and she's ready to be safe, happy and loved by a single person or family. Selkie has been experiencing a lot of stress while at the shelter, which is causing her to be even more fearful and withdrawn. She is so ready to be out of the shelter! If you think Selkie might be a match for you, visit Ventura County Animal Services shelter and ask for more information!
See anyone who speaks to you? Everyone of us has the power to change lives, if you are thinking of getting a dog these cuties are great options! You can also check out the nearest shelter to you to see if they have a good match for you and your family!
Happy Adopt-a-Dog Month, go change a dog's life (and yours too)!