Phew! We (including our pups) made it through the 4th of July all in one piece; we survived the excess hotdogs and watermelon, maintained our social distancing practices, and made sure our dog had a safe place at home to feel protected during the fireworks show.
But, there is always more we can do to help our dogs - especially those that are extra sensitive to loud noises - feel more relaxed and comfortable, and face their phobias with ease. We had the chance to chat with Robin Bennett and get some great tips for pet parents to help their dogs conquer sound phobias (and conquer the next firework show!).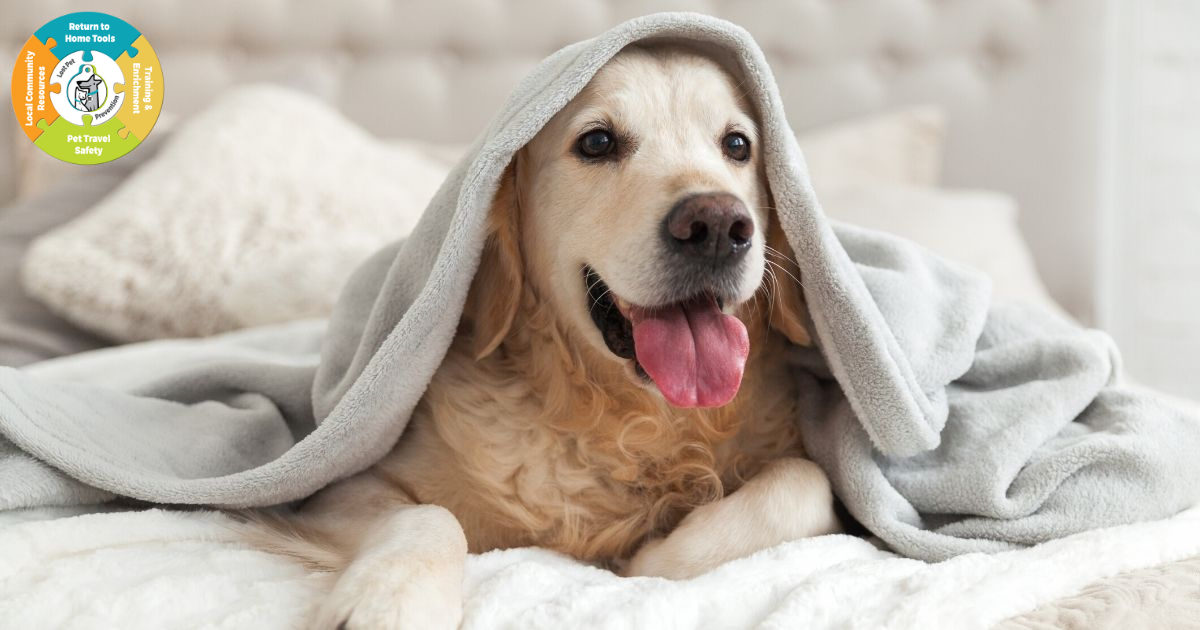 Pet parents can work with their dog throughout the year to help desensitize their noise phobias, Robin says. She adds, now is a great time to start since it's on the top of your mind. She recommends these positive training techniques to desensitize your dog to things like fireworks, storms, or other loud noises:
1. Get your dog comfortable with their own "safe space"
Robin says a great place to start is by getting your pup used to a place in your house where she feels comfortable. This could be a bathroom, laundry room, or even a crate. Giving your dog her own safe space (and getting her comfortable with it pre-stressor) gives her a comfortable area to go to when she gets stressed.
2. Get your dog used to using puzzle and mental enrichment toys
Introduce your dog to puzzle and mental enrichment toys before he is stressed and make sure he is comfortable playing with it. Robin recommends using stuffed Kong toys or a snuffle mat - basically any toy that your dog has to work for in order to get the treat.
Robin cautions that the worst thing you can do is bring out the toy when the dog gets stressed without introducing him to the toy when he isn't stressed. If you introduce the toy when the dog is stressed, he might associate the toy with being stressed and it will not act as a calming method during times of distress.
3. Use sound-specific music files made for dogs
There are a lot of resources on the internet to help you desensitize your dog to specific noises (like fireworks!). Robin says the best way to do this is to start by playing the sound really low in the house (when your dog is relaxed) and see how she responds. You are looking for signs of stress, Robin adds. The goal is to play the sounds low and do something fun with your dog so she hears the scary noise but she's having fun and not stressed out by the sound.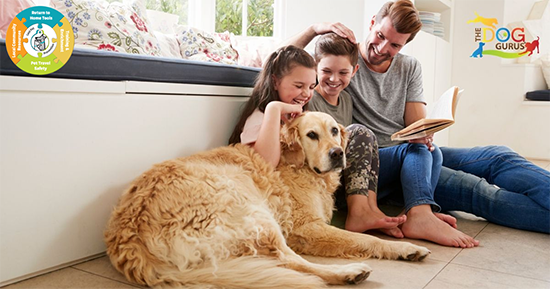 These are three simple steps you can start working on right now. "It's well worth the effort to make their life - and your life, frankly - better every 4th of July, New Year's Eve, or any other situation with loud noises," Robin says. While your dog won't be desensitized overnight, it's well worth the time when you look at the lifespan of your dog, she added.
To learn more about Robin and The Dog Gurus, head over to their website. They also have a great online puppy school available to guide you through your puppy's first six months of life!

Robin is one of the leading experts on dog training. As a Certified Professional Dog trainer, she has over 20 years of experience in the dog training world and founded one of the largest dog training companies in Virginia. She is currently one of the co-founders of The Dog Gurus and has been using her expertise in "reading dogs" to teach families how to train their pets as well as helping others in the pet care industry keep dogs safe.