PetHub Staff Picks: Holiday Pet Gift Guide 2019
With how quickly the pet industry is growing, the world is full of paw-some pet products - everything from food to toys to gadgets. But it goes without saying that some of these are better than others. Whenever you go looking for new things for your furry family, you want the best & probably look at reviews, but how do you know which ones to trust?
Working in the pet industry, the human folks & fur folks at PetHub HQ have seen, tested, and loved lots of different products. We know the in's & out's of what's good, what lasts, and what is just plain awesome. So we have put together a list of some of our staff (both human & animal) favorites when it comes to products for your pets.
Litter Robot
Hands down, the Litter Robot is the most amazing thing EVAH...but it is crazy-daisy expensive (worth it IMHO, though). Not only does it scoop the poop for you, but you can also connect it to an app and monitor bathroom habits -- and if you have kitties like ours (two whoop-whoops for cats with urinary issues, amiright??)...this feature is supaw helpful. Find it HERE!
Catit Flower Drinking Fountain
Okay, for those pet loving geek cat peeps that don't want to max out their credit cards...our second favorite thing is the Catit Flower LED Fountain. Not 100% certain how the cats like (or dislike) the light (but hey, they drain this fountain faster than the other one, so I think they DO like the light)...but we LOVE the light because it clearly shows how much water is left in the well, something we find is lacking in a lot of other closed-receptacle fountain designs. Also, you can adjust the flow to meet your feline's more persnickety preferences. Find it HERE!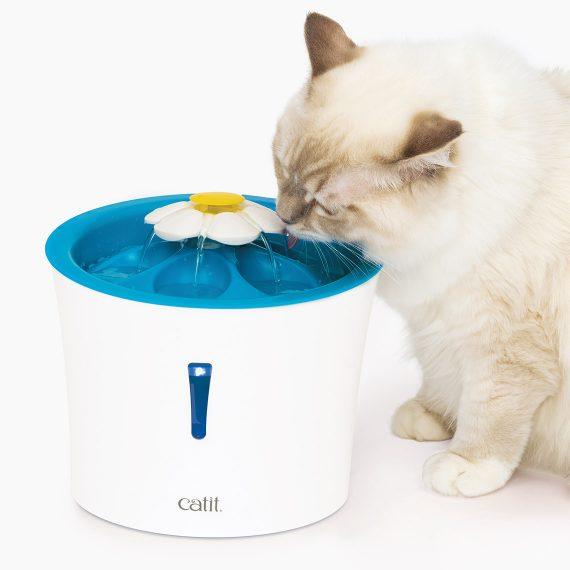 Tuff Mutt Hands Free Leash
We do have some low-tech products that we use ALL the time with our dogs that we would recommend in a heart beat…like the Tuff Mutt hands-free leash.  I'm on my second one (only because I want to take both dogs hiking, not because it's worn out!) and I love, love, love this leash. It's versatile, strong, easy to adjust and cute to boot. Find it HERE!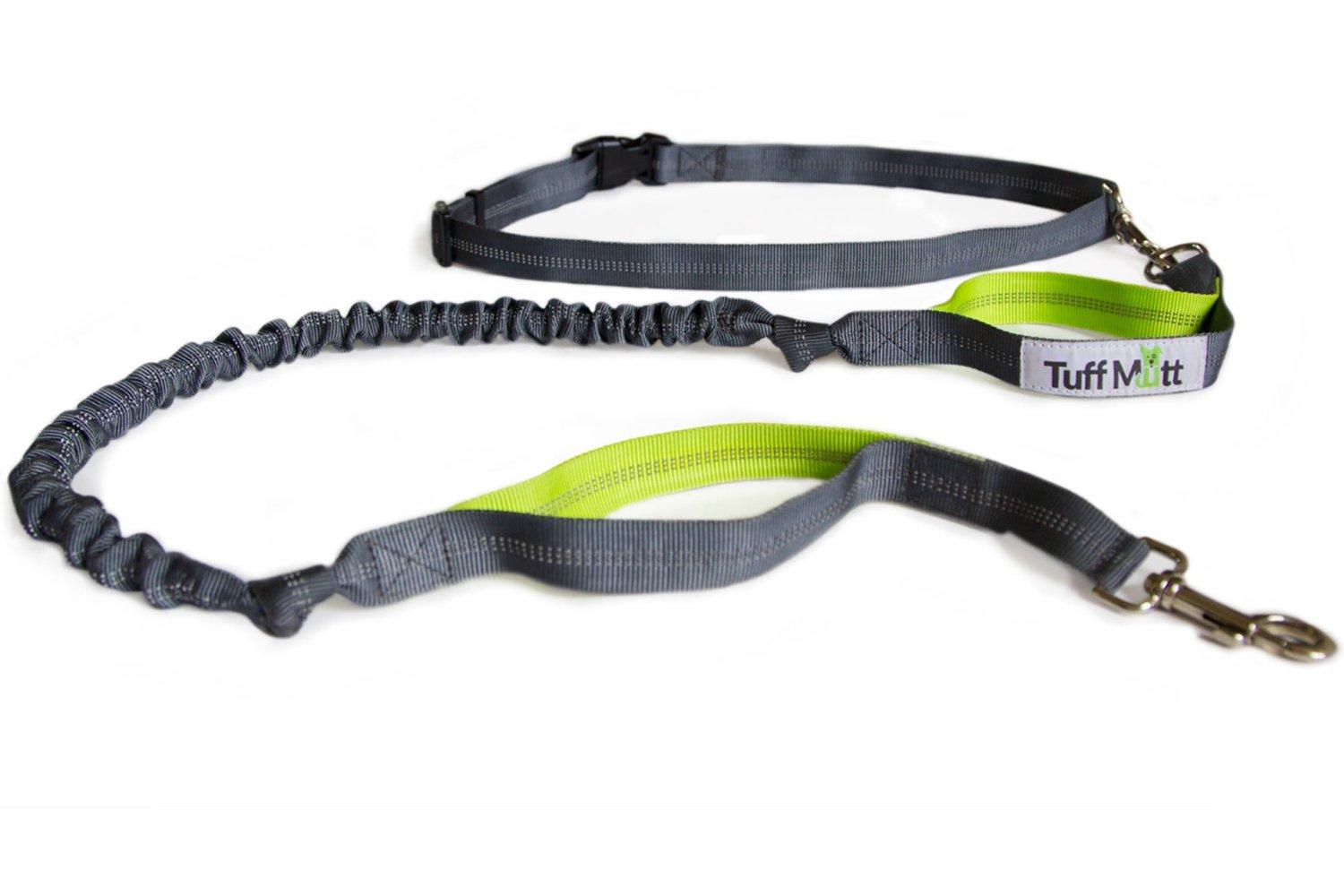 P.L.A.Y. Dog Beds
Every pet should have their own bed, and we simply cannot recommend the beds from P.L.A.Y. enough.  Our office dog Penny's bed lasted for 6 years and is still in such amazing shape, and big cat Tormund has inherited it now that Penny is no longer with us. The quality, craftsmanship and downright gorgeousness of these beds are pawsome. Find them HERE!
Kong Squeak Stick
We have big dogs that need to be entertained. But you don't always have time for a walk or to play fetch. This is when then Kong Stick comes in handy for ours! It is hollow in the center so you can stuff it with peanut butter, treats, bully sticks, whatever you want, and they spend forever trying to get it out. Plus it squeaks, and what doggo doesn't love that?!?! These are great cheap enrichment toys that last forever! Find them HERE!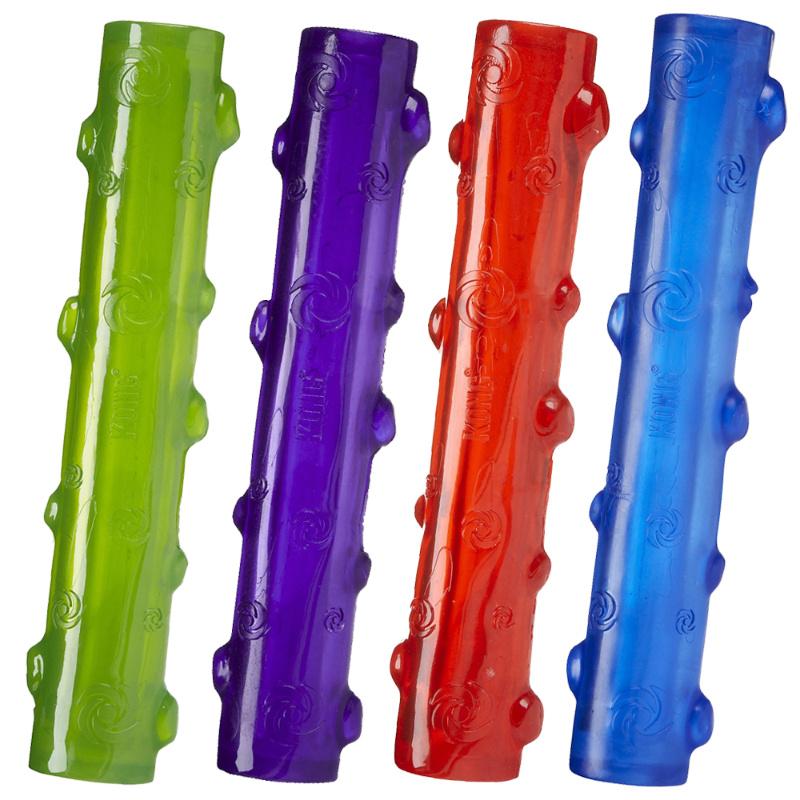 Doc & Phoebe's Cat Hunting Feeder
Now a low-tech, but still sorta geeky must-have from our home is Doc Phoebe's Indoor Hunting Cat Feeder. The product name sorta says it all -- it's a feeding tool to get cats away from bowl feeding and back to a more natural, "hunting" style of feeding. Tormund (one of our away-from-the-office office cats), who is, shall we say "more than big boned" and needs all the exercise he can get uses this at home. He LOVES finding these things hid all over (up, down, under, behind...he loves to hunt them out). Find them HERE!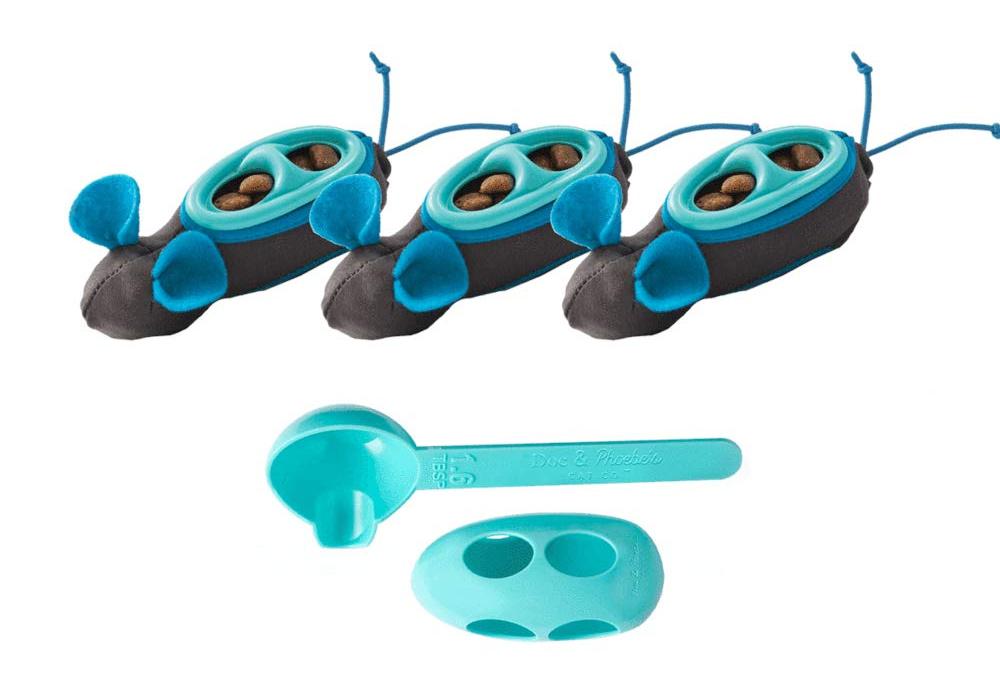 Vittles Vault
As previously mentioned, the staff at PetHub have a lot of big pups. That also means strong pups who like to eat and can sometimes be sneaky & destructive to get some extra noms. The Vittles Vault has prevented unwaranted meal times more than once for some of our doggos. Also, Vittles Vault containers are air tight so they keep the food fresh for much longer and it keeps any uninvited pests and bugs out! Find them HERE!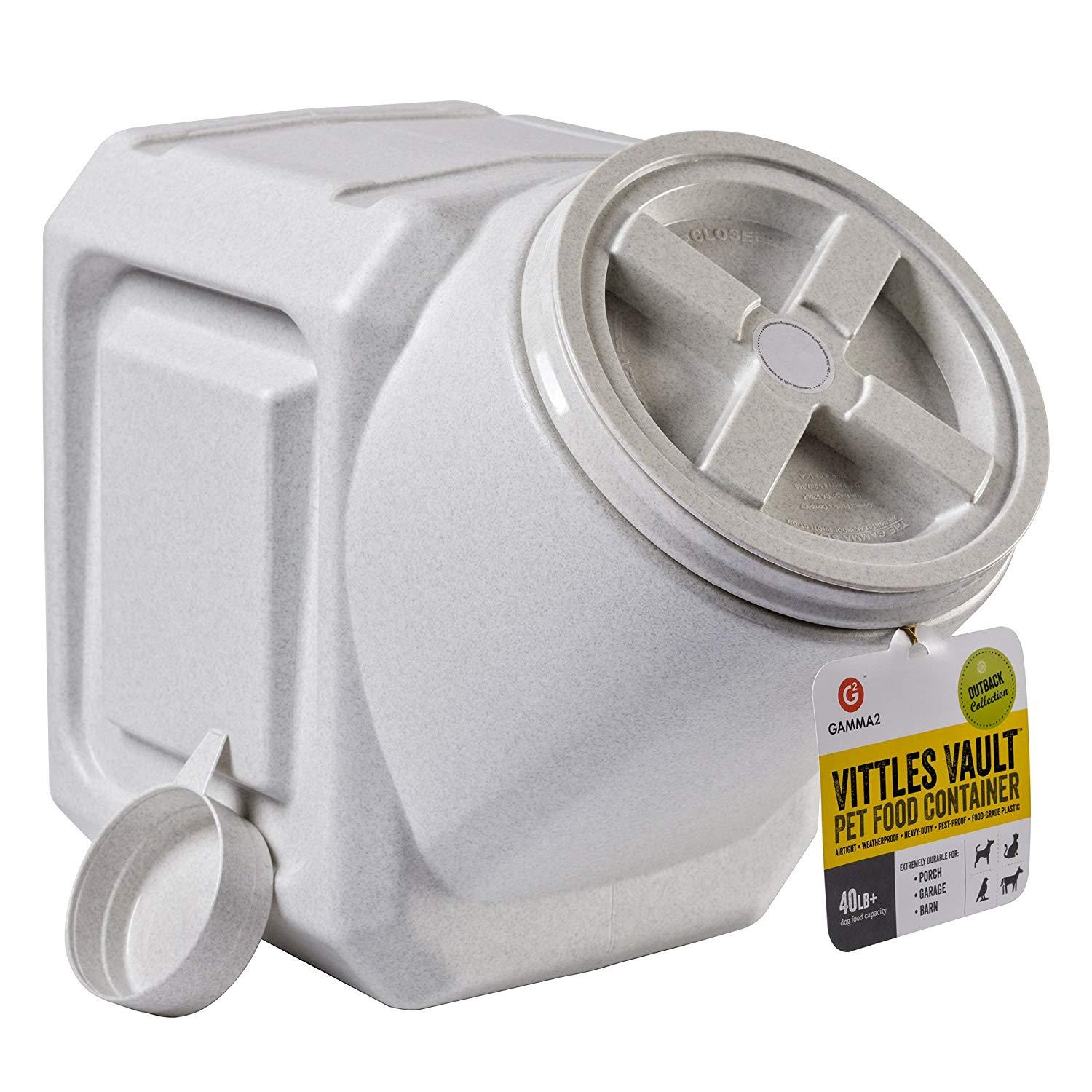 PupJoy Subscription Box
You know that excited look on your pups face when you grab the treats or bring out a new toy for them? What if you could give them that every month?! We absolutely love subscription boxes for our pups (in fact, I think every staff member of PetHub uses them)! PupJoy boxes are a great way to get new and high quality snacks and toys for your pups every month, without having to do the heavy lifting of shopping for them (and the PupJoy box is light so....no heavy lifting there either). Sign up for yours HERE!
Chuck It Kick Fetch Ball
This is one of the top picks for a few of our fetch-loving pooches at PetHub. This Chuck It Kick Fetch ball is awesome. About the size of a soccer ball, has grips all around the ball for easy pick up, throwing, and tug-of-war, super durable and holds up in all weather, plus it floats if you have a swimmer! We have one in the office and several of us have (multiple) at home. This is the perfect gift for any active pup. Get one HERE!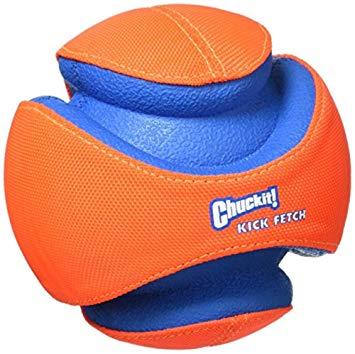 Wildside Salmon Treats
Another non-geeky fave in our homes, but probably more essential than the all the others are Wildside Salmon Treats...aka "Kitty Crack."  Holy-catmoly, this stuff will motivate even the laziest and aloof cat to get off the cat tree perch and come in for an ear scratch (dogs are also HIGHLY motivated by these little freeze-dried flavor bombs) They now make them in doggie size, too! Seriously, we buy this in bulk and when we run out...the cats let us know their displeasure...loudly. Find them HERE!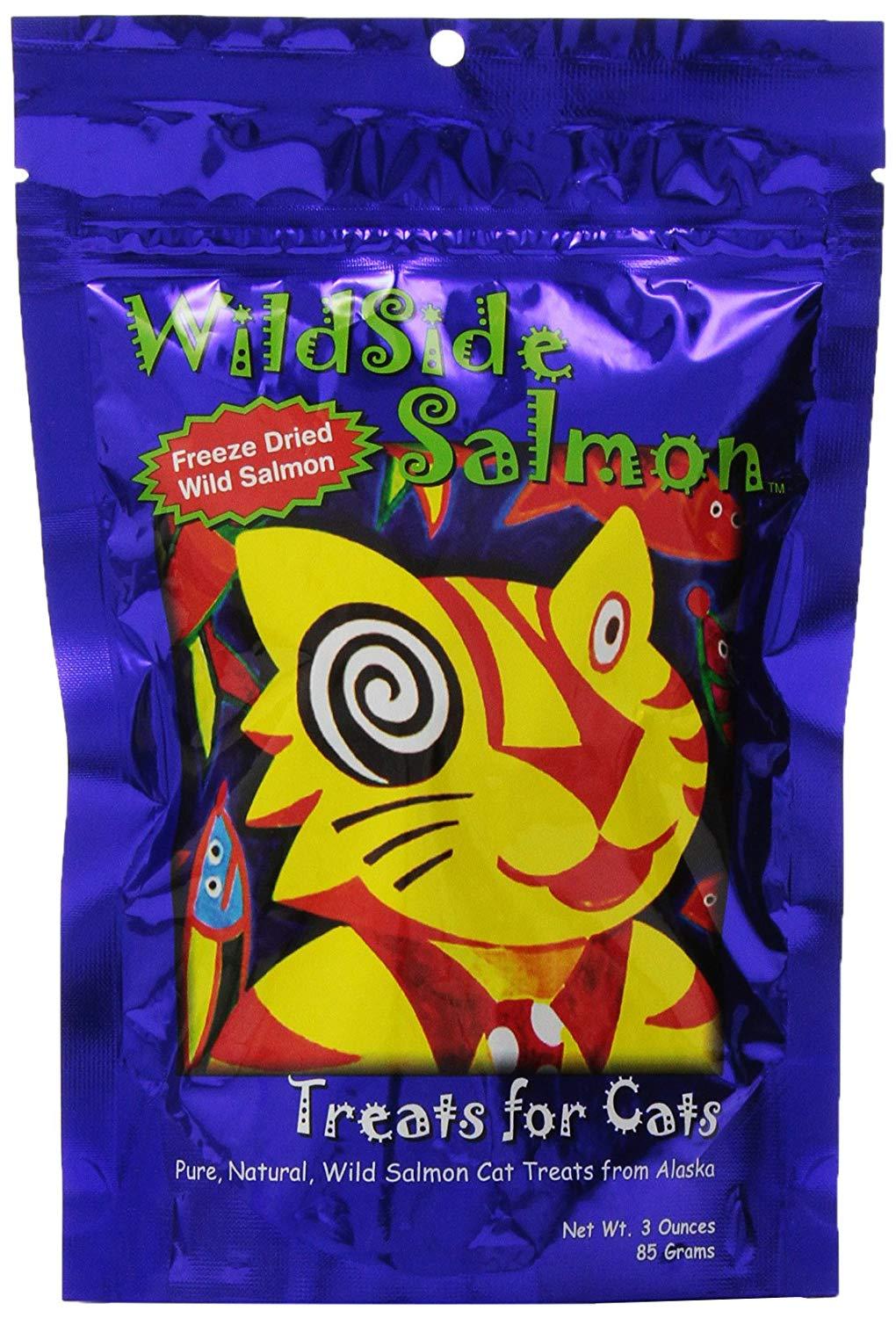 Pawbo Treat Camera
Of course we have more techy faves, and one of our is the Pawbo interactive treat camera. I am sure by now you have seen lots of different types of these cameras as more and more pet parents want to be able to stay connected to their pets all day (and since animals can't text....yet....this is the next best thing). You connect it to your phone, set it up somewhere in your house, and at anytime you can check in on your pets. You can talk to them through the camera and even toss out treats. It's the purr-fect way to let your pet's know you're there, even when you aren't. Get one HERE!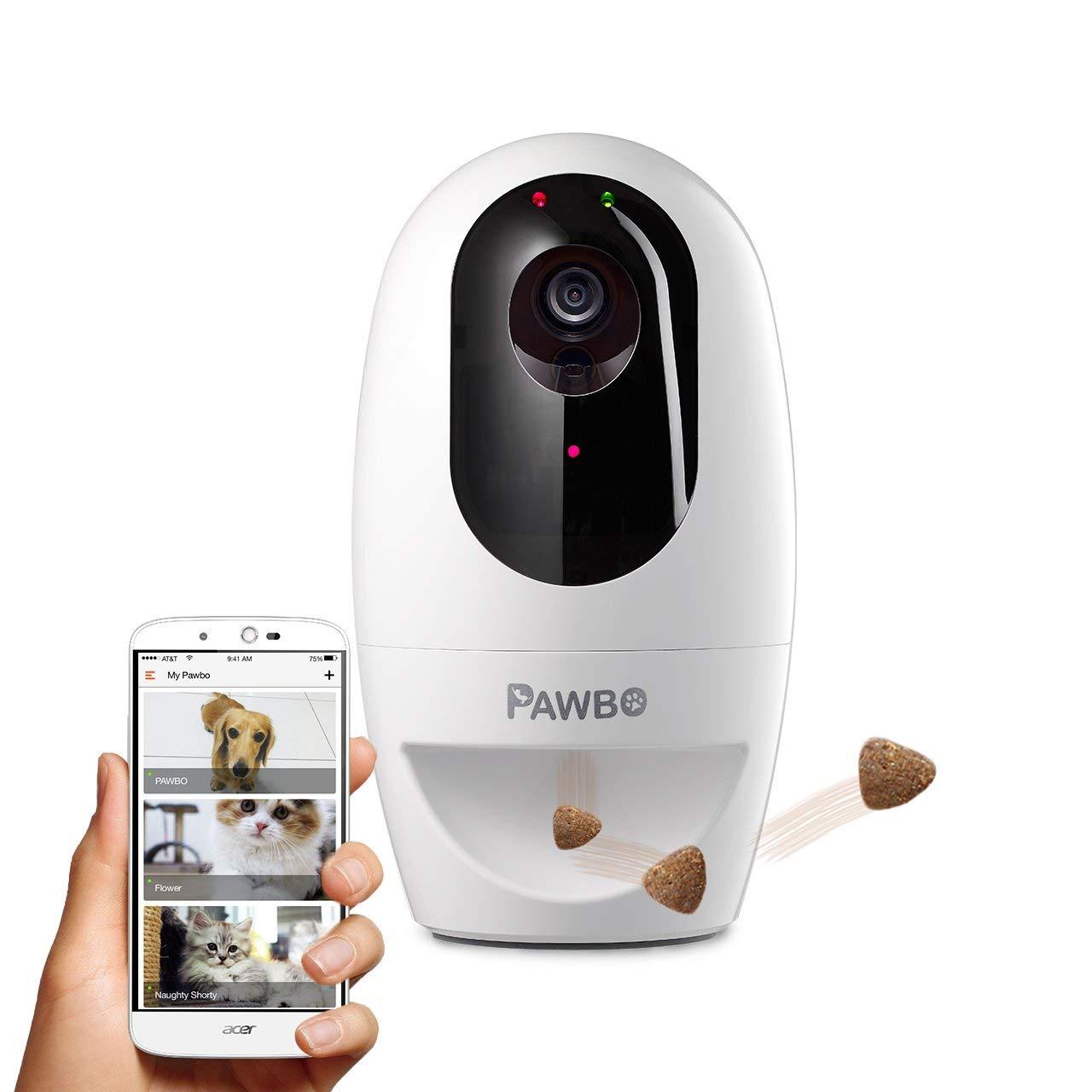 PetHub Products
I mean, did you really think the staff at PetHub wouldn't recommend PetHub products? We don't just work here for the all-day puppy snuggles (okay, it's a big reason, but not the only one). We love what we do and we believe in our products and service 110%! Our ReadyKit (which is our emergency preparedness kit) is a great gift for your own pets or to give to someone else! It is a comprehensive set of protective tools for your pet including our signature Get Me Home Club PetHub tag, a wallet card and crate card (both which link to your pet's online profile), and a window cling. PetHub ReadyKit = $24.95. Keeping your pet safe no matter the situation = priceless. Get yours HERE!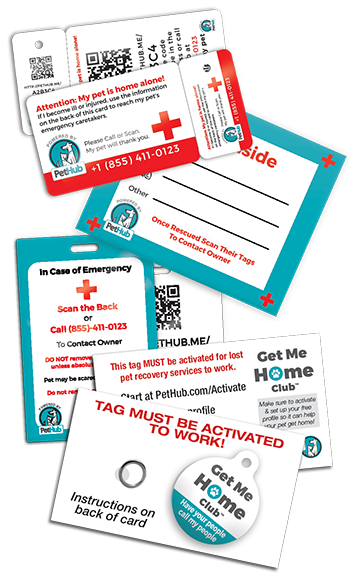 We of course love to treat our pets (and ourselves) to fun new toys, treats, and goodies, but of course the holidays are about more than that. So wrap up those gifts, fill the stockings, and snuggle up to your furry family members (and your human ones too) and remember what is really important. Everyone from PetHub wishes you a Happy Howl-day Season!