It's never too late to plan for your pets in the case of an emergency, well, of course that is until it is too late. Here at PetHub, it is our goal to support you and your pets' safety so we've gathered some resources that can help you and your family prepare for times of uncertainty.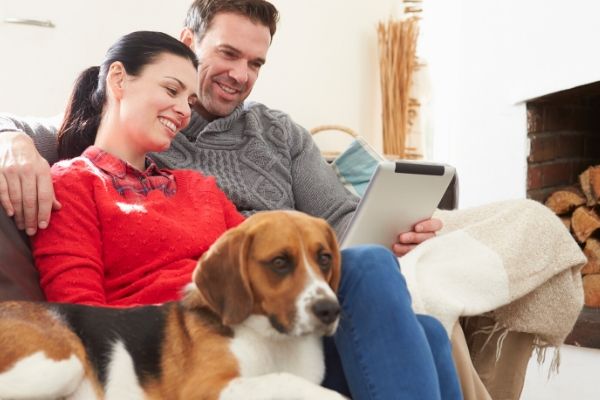 PREPARE A PET SUPPLY KIT
If you only have time to do one thing, consider preparing an emergency pet supply kit. It is a good idea to keep an emergency kit on hand with at least 2 weeks of supplies for your pets, including:
Food and treats
Medications and prescriptions
Leash, toys, and other supplies
A crate or carrier to transport your pet
Information and instructions for how someone can access your pet's information on their PetHub account
MAKE SURE YOUR PETHUB ACCOUNT IS UPDATED
You never know when your pet might slip out the door or your caregiver needs a reminder about how much food Fido gets. Be sure to update:
Your personal contact information
Name and contact information for the person(s) who can care for your pets
Vaccination records
Instructions for medications and feeding
Other daily care information
Contact information for your veterinary clinic


HOW TO PLAN FOR THE WORST
It also does hurt to plan for the worst. Let's revisit a post from Debra Vey Voda-Hamiltion, an esquire/mediator based in New York City. Debra shared how she works with pet parents to plan for "the six d's": delay, disability, divorce, disease, disaster, and death.
Debra has developed the MAAP Blueprint, a method for creating a comprehensive short and long-term care plan for your pet(s).
Here are some things to consider when planning for the six d's, according to Debra:
Plan for all six d's - Most pet parents only plan for one of the six d's: death. And even then, most pet parents only put the details in their will and fail to communicate the details to those appointed to care for their pets or those administering the will. It is important to communicate the information beforehand because it can take six months to a year to probate a will and estate, at which point the pet may have been inappropriately re-homed.
Think about the "who's, what's and why's" - When walking through the MAAP process, consider who you would appoint as a caregiver for each of the six d's, what does your pet need to thrive in addition to the basics, and how are you going to ensure that your plan is followed.
Make sure the information is in multiple spots, including your PetHub account - Make sure the plan lives outside of your head and filing cabinet. Share the plan with your appointed caregivers and upload it to your PetHub account so it is accessible if your pet is lost.
So, let's get started! Over the next week think about how you can begin to implement a plan for your pet(s) that could include walking through the MAAP program and planning for the six d's, or  prepping an emergency supply kit. For now, you can head over to your PetHub account and make sure your information is current. Don't have a PetHub account? It's never too late to give your pet the ultimate lost pet recovery solution!
As the Coronavirus spreads and continues to affect those all around the globe, we want to assure you that we're taking every measure here at PetHub to guarantee the support and safety of your pets!

For additional questions, visit us here.