Caring for your pet, and keeping them safe, in a natural disaster starts before one even happens. You've probably all heard the message about preparing your pet but how many of you have actually taken the steps to do it?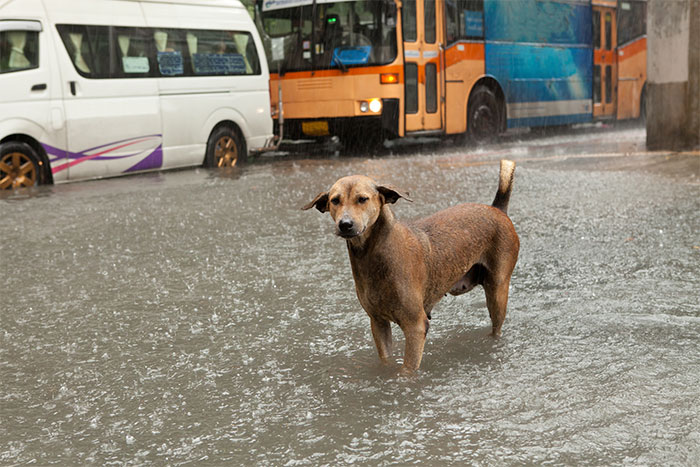 We get it. It's easy to put it off until "tomorrow" or fall into the trap if thinking it will never happen to you. However, we urge you not to slack on this one. It's really not hard or time-consuming to take care of and it can save you a lot of guilt and heartache in the long run.
Follow these 5 steps to give your pet the best chance you can in the case of an emergency: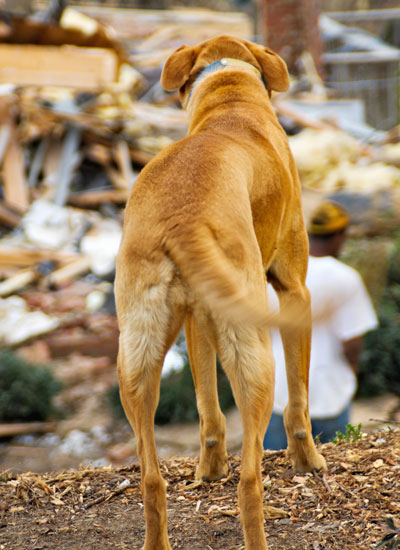 1. Have a plan - If you have a thorough and flexible disaster plan in place beforehand, it can make managing an unfortunate situation much easier and less stressful. Know what natural disasters are likely to occur in your area and follow these tips for emergency planning.
2. Assemble an emergency kit – Keeping a kit stocked and ready will allow you to evacuate quickly without forgetting any of the important stuff. You'll want to include things like a pet first aid kit, your pet's medical records, water, and canned food. Check out this list for other items you should keep in a pet emergency kit.
3. Have a way to update your contact information as your situation changes - Storing your information in an online database allows you update that information depending on your location and the best method of contact. PetHub makes this easy by giving you free access to a database when you purchase one of their digital pet ID tags.
4. Give rescuers several different ways to access your contact information – Purchase a ReadyKit™ to help protect your pet that includes a wallet card, crate tag, and pet ID tag that all link to the same contact information stored online. Anyone with a smartphone can scan the QR code and access that information. If they don't have a smartphone, they can visit a website and enter in your pet's unique ID code or call the 24-hour lost pet hotline listed on the tag.
5. Let rescuers know you have a pet in the house - When disaster strikes, you count on the professionals to save lives, including your pet's. In order to execute a safe and thorough rescue effort, it's essential for them to know if you have pets in the house and, if so, how many. Placing a window sticker on all the doors leading into your home will let emergency personnel know that they may be greeted by a pet needing rescue.
Being prepared for natural disasters could literally be a matter of life or death for your pet. In the case of
Lexi, a one-year-old Chihuahua in Oklahoma
, she made it through the two weeks of thunderstorms, tornadoes, and floods unscathed thanks to some advance preparation. Making a small effort now could pay off big time in the long run.