September is national preparedness month. So I thought I'd share how we prepare animals rescued through inside/out's International Humanitourism programs (www.humanitourism.org ) for rehoming in the United States.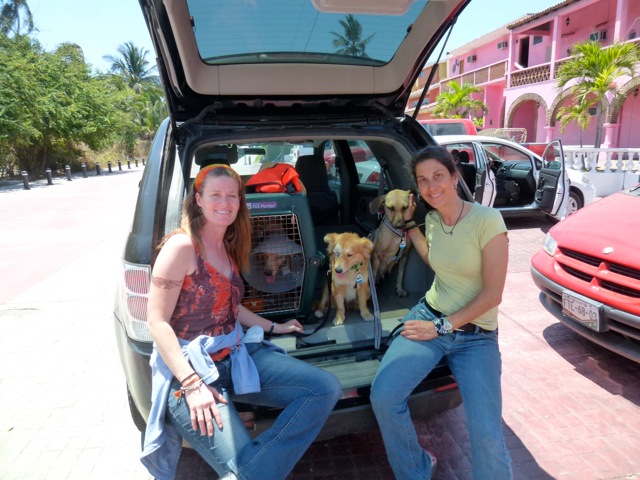 Humanitourism Adventures combine humanitarian work with active adventure travel – a "give a little get a lot" kind of vacation – with an emphasis on working with animals. During the course of our programs, we nearly always encounter some very special cases of animals in need of rescue. Over the years, we have rescued a number of street animals that wouldn't have survived had we left them behind, including those hit by cars, missing limbs, victims of other trauma and those severely sick and diseased.                                 
People often ask if it is difficult to bring an animal back to the United States from another country. The process itself is usually not difficult, it is more a matter of knowing each country's requirements to be sure we take all of the proper steps and obtain all of the necessary documentation. In many cases, as in Mexico for example, it is as simple as basic health certifications and vaccinations with official documentation from local veterinarians. Though sometimes there is additional documents needed. In European countries, for example, animals leaving the country also require a pet passport. And sometimes, depending on the country, it may just come down to finding the right people who are clear on the requirements at the airport.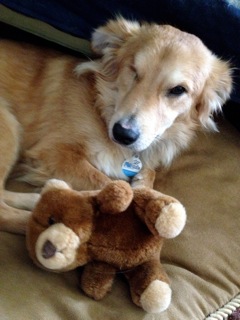 Teddy was rescued during our last Humanitourism Adventure in Mexico and nursed back to health
We usually put a collar and a PetHub tag on them before traveling. We love the PetHub tags because we can enter and alter the information on the registration as necessary. We also note a pet's flight plan, destination, special needs, etc.--in case of derailment. Once the pet arrives, we use the PetHub Tag to transfer all this information to the new foster and/or forever family. I love the PetHub tags for my own pets because when I travel with them, I can list local contact information and travel information in case something should happen during our travels. I can also upload vaccination info in case we go to any facilities that require verification, such as a doggie pool party where I took one of my pups recently.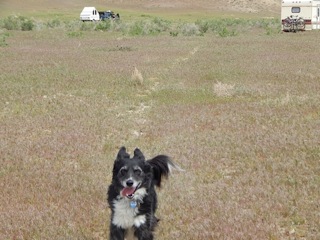 My pup Dez travels everywhere with me
I keep a PetHub tag on him so that I can list where I am when
I am traveling on his profile in case he should ever get lost
Most of our rescues will have homes waiting for them when they arrive in the U.S. When possible, we even have their new families pick them up at airport. All pets arriving from other countries must clear customs and part of that means no meat-based pet food in any checked or carry-on baggage. I always prepared with a harness and leash so that I am able to take the animal out upon arrival. I usually suggest putting on a harness before the flight, because the animal may be scared and at risk for slipping out of a collar. 
Another item that I always bring is a portable water bowl. Flying is dehydrating for animals and humans alike and the animal will likely not have had anything to drink for some time. I also like bring piddle pads. It's good to have one to line the kennel but also one to put out after arrival at the airport. I found this out the hard way once with a rescue that urinated next to the baggage claim at customs after being let out of her kennel.  ;-\
Exiting the airport can be noisy and scary, so depending on the temperament of the animal, I will often keep it in the kennel on the way to the car and maybe even while on the ride home. If not in the kennel, I will often  sit with the animal in the backseat to keep him or her calm and reassured--while someone else drives. It's also good to note that some animals are not great in cars anyway, let alone one who may have traveled hundreds or thousands of miles on a big scary flying machine.
The rescue animals that don't immediately go to a new home are placed in foster care and evaluated for temperament and behavior. We take time to get to know their distinct personalities to determine home suitability for them. They are housetrained and socialized with other animals. We try to do some basic obedience and manners to prepare them for living in a home, since they usually come from a life on the street. We help those who go into homes immediately with an acclimation process. It is important to set both the pets and families up for success at the beginning. Understanding street dog behaviors such as resource guarding or marking can help in training and modifying behaviors to live in a home and with other animals.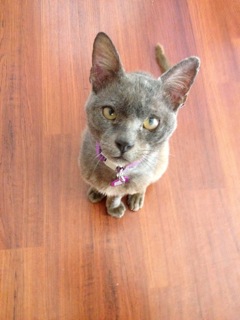 Mexican rescue kitty, Sebastiån
So, if you're ever traveling and find a homeless, sick or injured pet that you want to bring back home with you, please know it is possible. A local animal welfare organization, local vets and your airline can help answer any questions for you and help you prepare to rescue an animal in need. Always crosscheck your information-- as sometimes there may be errors from the sources. And always have a back up plan for you and the animal in case you are refused at the airport for some reason.
To find out more about inside/out's Humanitourism Adventures and programs, please visit our website at:
Written by Zoe Katsulos from The Inside/Out Humanitourism