This article was written in recognition of National Animal Shelter Appreication Week 2020. We had the opportunity to talk with three different organizations that are part of a pivotal change in how animal shelters support the animals and people in the communities. We also asked PetHub'ers to submit photos of their rescued animals., and you'll see a couple of the pups throughout the article below. We've got all of the submitted photos available here.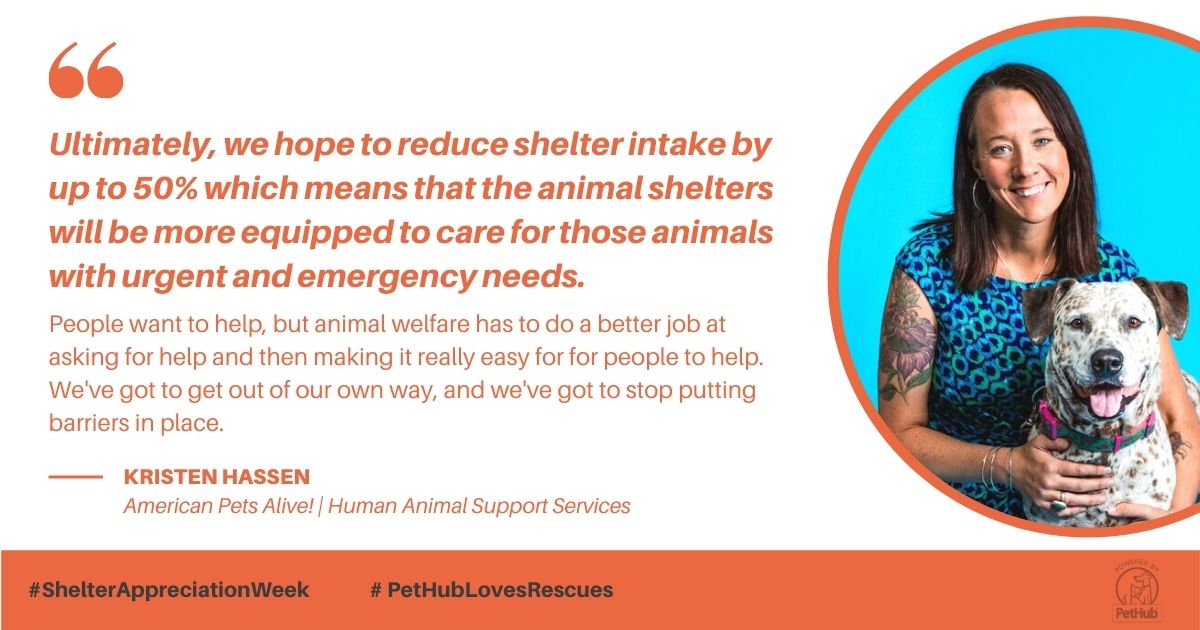 REIMAGINING A SHELTER'S ROLE IN THE COMMUNITY
Imagine you've lost your job and you're struggling to pay your rent and are facing eviction. Now imagine that sweet-faced Golden Retriever who has slept by your side every night for the last 8 years and needs daily medication for her arthritis. How are you going to pay for that when you barely have enough money to buy her food? What if there were resources in your community to help?
Thanks to the pressure of the COVID-19 pandemic, there is a new movement among animal welfare organizations in the United States to support pet owners through hardships like the one described above. The goal? To keep pets with their families and reduce the amount of animals entering shelters.
Currently, shelters are often tasked with caring for animals due to "people problems" explained Kasey Spain, Marketing and Communications Senior Manager at American Pets Alive based in Texas.
"We know that shelters are ending up full of animals who have families and people somewhere that love them," Spain added. "We want the shelter to be the last resort for people with pets. There are so many better options out in the community for people to keep their pets."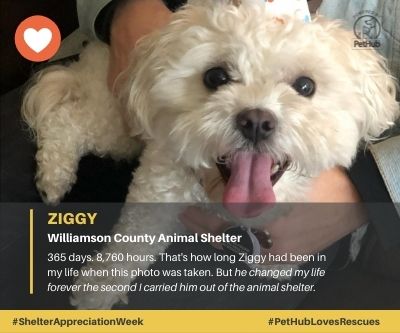 Enter the Human Animal Support Services (HASS) initiative, a new coalition of animal welfare leaders and organizations coming together to transform the role animal shelters and animal control agencies play in supporting animals and people in communities.
Facilitated by American Pets Alive, HASS includes over 500 collaborators and 38 pilot shelters who are invested in creating and implementing new solutions to create meaningful and institutional change to ultimately reduce shelter intake and the number of animals in animal shelters.
"We're innovating a system within animal sheltering that has never existed before," Spain said. "When we started this project, we knew we really needed some pilot shelters that were willing to pivot and look at the system to see what is broken."
Currently, HASS pilot shelters are implementing several "elements" in a trial and error format, Spain adds. These services and programs promote community collaboration and reimagining the role of animals services.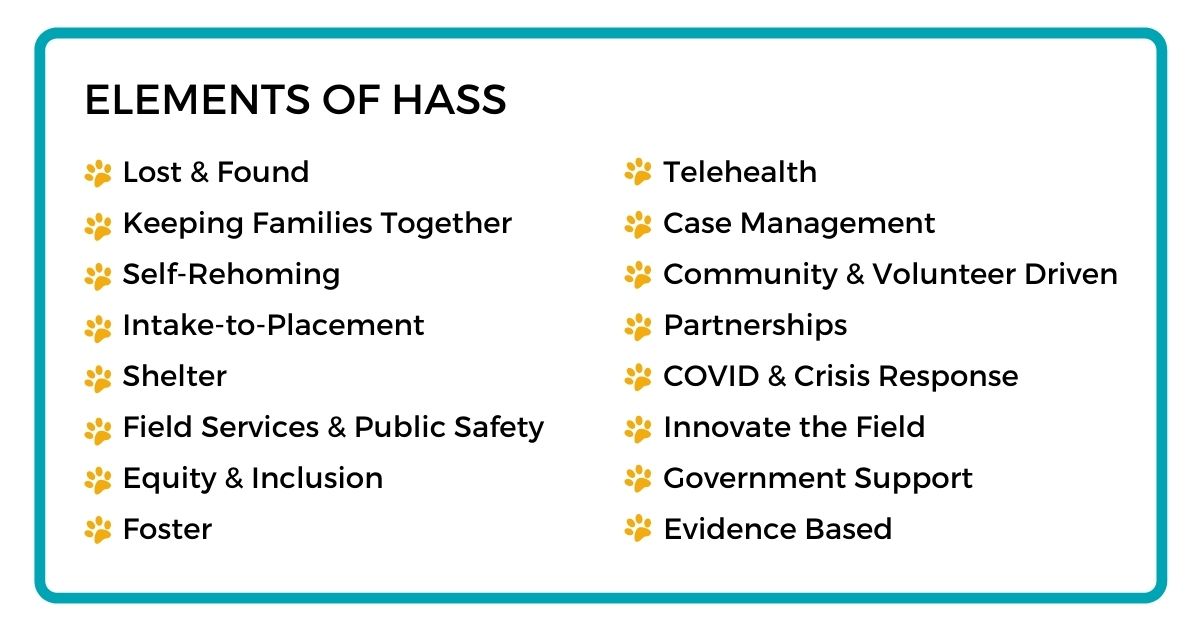 "We're not saying we need to get rid of animal shelters," Spain insisted. "We're just saying that we need to look at what the animal shelter is doing and figure out ways for it to become more of a prevention and support service for the community versus just a place where all the animals come in and it's the shelter's job to find resources."
HASS believes the core functions of the physical shelter should be to provide emergency medical care and short term housing for pets with urgent needs, and in order to keep families together animal welfare organizations would support pet owners by providing access to pet support services like housing, medial and behavioral support, as well as food and supplies.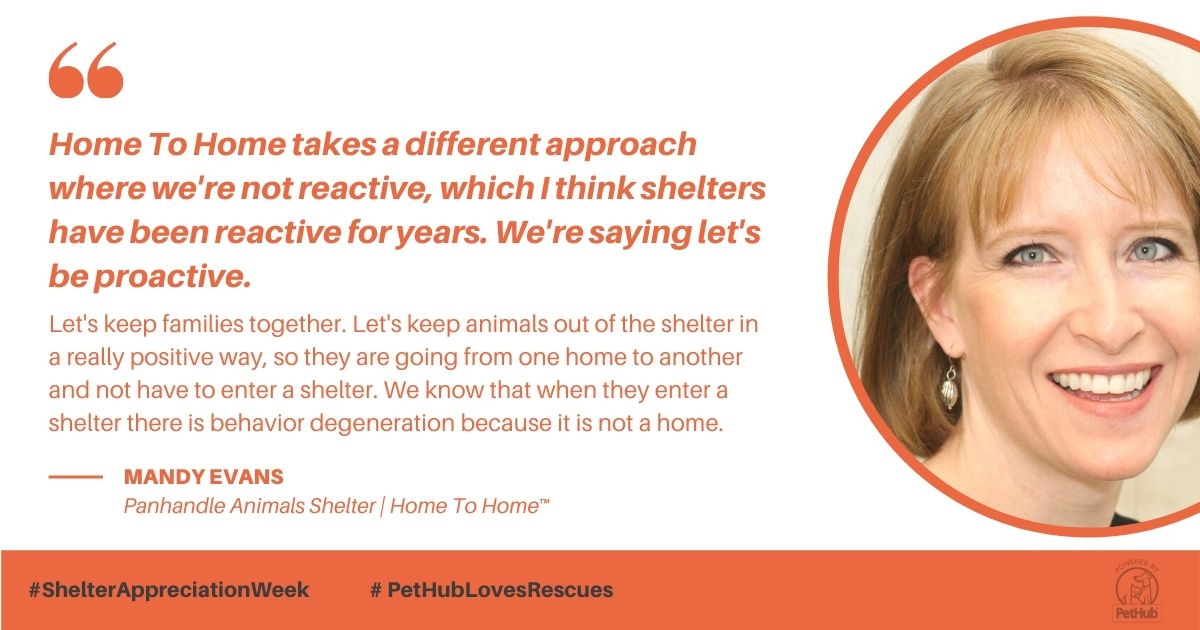 GIVING THE PET OWNER AUTONOMY
The HASS ideas aren't necessarily new. In 2015, Panhandle Animal Shelter was experiencing a 15 percent increase in owner surrenders. Nestled along the northwestern shores of Lake Pend Oreille in northern Idaho, the small town of Ponderay is home to the animal shelter that cares for 2,200 stray or surrendered animals every year.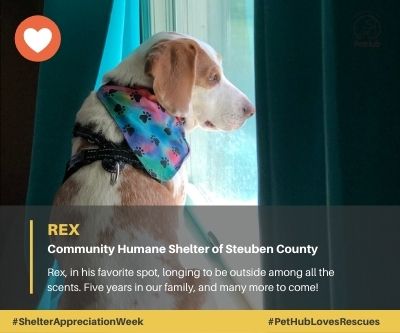 Faced with the increasing problem, Mandy Evans began searching for solutions. As Executive Director of Panhandle Animal Shelter, Evans reached out to other shelters to find out how they handled owner surrenders.
"The theme at the time was really to delay in-take," Evans recalled. "So, set an appointment for two weeks out and then they won't show up, which, I guess, is great for the shelter but what happens to the animal?"
Owner surrender is one of the top reasons an animal enters a shelter -- along with stray animals and being rescued from cruelty. An animal is surrendered to a shelter when the owner is no longer able to care for them due to financial, behavioral or other unforeseen barriers. These surrenders add to the 6.5 million companion animals landing in shelters across the United States every year.
Understanding that the shelter is one of the few resources available to pet owners in her region, Evans wasn't satisfied with the proposed solution to decrease owner surrenders. Instead, her team decided to help pet owners in their community by creating a positive and proactive rehoming program called Home To Home™.
The Home To Home™ program supports pet owners in their time of need, when keeping a pet is no longer an option. Through the free program, pets never have to see the inside of the shelter and the owners gain the peace of mind of choosing a new home for their pet.
According to Evans, Panhandle Animal Shelter saw a 31 percent decrease in owner surrenders after launching the program, but not only because animals were rehomed to another family. Every shelter that joins the Home To Home™ program must have a dedicated staff member to manage the program and work with community members directly.
"What we're finding more than anything [is that] the community really appreciates the connection that they have with the shelter," Evans said, and that through this connection pet owners are learning that they may not have to rehome.
"That more than anything is the greatest benefit of the program," Evans added. "Through the pet's profile or a conversation there could have been something that was identified that the shelter has resources for."
Now, as a Tier 2 pilot shelter in the HASS program, Panhandle Animal Shelter's Home To Home™ program is providing valuable data and case studies to grow HASS's self-rehoming element.
"This idea that the shelter has to be involved to find a good home is not the case," she adds. "In reality, a lot of people that are rehoming might need to because they are honoring the human animal bond, like they love their pet."
Since creating the online platform, Panhandle Animal Shelter has on-boarded 46 other shelters across the United States to facilitate self-rehoming for their communities. According to a survey sent to participating shelters, they have found that the majority of owners make really good decisions when finding new homes for their pet, Evans said.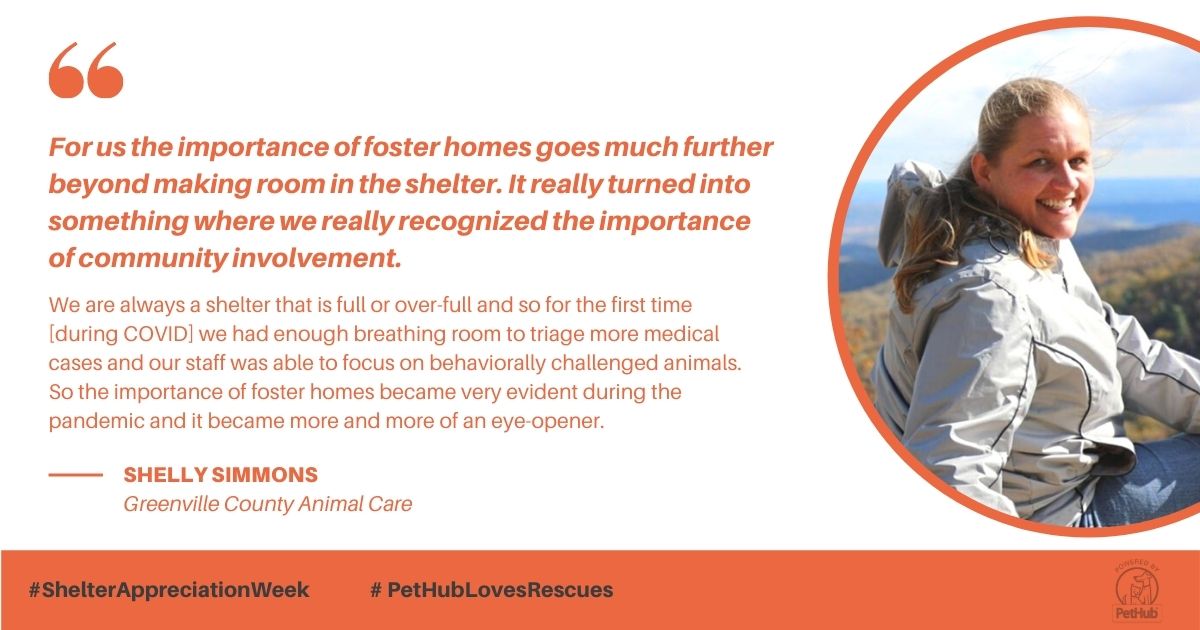 LEANING ON THE COMMUNITY
Another strategy for reducing the amount of animals in the shelter is fostering pets in the homes of community members. In response to the COVID-19 pandemic, Greenville County Animal Care, a Tier 1 pilot shelter located in South Carolina, quickly pivoted to focus on their foster program when the nationwide lock-downs happened last spring. Soon more than 50 percent of their shelter population was placed in foster homes.
"[Placing animals in foster homes] really allowed us some breathing room in the shelter," said Shelly Simmons, the division manager at Greenville County Animal Care. "We are always a shelter that is full or over-full and so for the first time we had enough breathing room to triage more medical cases and our staff was able to focus on behaviorally challenged animals."
The foster program has become an integral part of what the shelter does everyday because they have seen additional benefits to the program aside from just less animals in the shelter, Simmons added.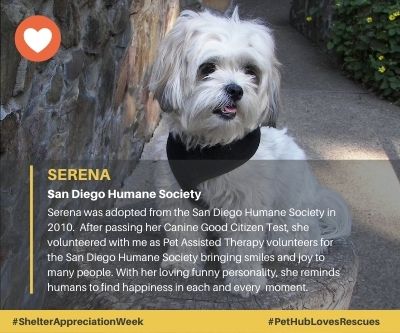 "It really turned into something where we really recognized the importance of community involvement, and really how getting the community more involved helped them understand what we are doing here," Simmons said. "It was really interesting to see the community see how progressive their community's government animal shelter was."
Simmons added that there are health and behavioral benefits to animals being in homes versus in cages, in addition to expanding the shelter reach within the community through individual fosters' networks.
It only seemed like a natural fit to join the HASS program as a Tier 1 pilot shelter after realizing that, as a shelter, Greenville County Animal Care was already implementing many of the elements in the HASS model.
In addition to their new focus on their foster program, Greenville uses the Home To Home™ program to support pet owners with self-rehoming, hosts a pet food bank to help families suffering from job loss or other difficulty, and their staff is aggressively seeking to do better at reuniting lost pets with their families by distributing PetHub digital ID tags to pets.
And that's been the real silver lining of COVID, Spain said. The pandemic has given shelters and other animal welfare organizations a moment to pause and then quickly pivot to move animals from the shelters into the community.
"These ideas are something that [HASS co-founders] Dr. Ellen Jeffereson and Kristen Hassen have wanted to do for years," Spains says. "They knew we needed to break these walls down in this old institutional system but they were never quite sure when we would get the opportunity to do it"
BECOMING A TRUE COMMUNITY RESOURCE
When starting the HASS program, American Pets Alive knew they needed to find a group of pilot shelters that were vastly different so that they could solve as many problems as they could in order to create a "plug and play model" for any shelter to follow.
"We know that we don't want these pilot shelters being the only ones doing HASS. We really want the ideas and the lessons learned and the movement of HASS to spread," Spain said.
So far, the pilot shelters have found that implementing community services and programs to keep animals out of the shelter is not only a benefit to the community but also to the shelter.
Spain explained that it's not about increasing a shelter's budgets, instead HASS encourages shelters to really look at their current budget and see what they could do differently. For example, a shelter could have 20 employees doing animal care in the shelter, like cleaning kennels and feeding the animals. But if there are only half the number of animals in the shelter due to programs like foster or self-rehoming, what can those 20 people now be doing with that extra time?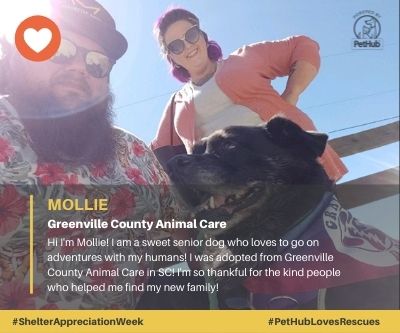 Community programs are about reallocating resources and funding. On average, shelters that use the Home To Home™ program see a 26 percent reduction in owner surrenders -- one multi-shelter organization saw an annual savings of $750,000! But Evans hopes that this money is put back into the communities of the shelter she works with through free spay and neuter programs and vaccine clinics.
Programs like Home To Home™ allow shelters to be more proactive andpreventative rather than just in a reactive and transaction mode, Evans said. "I want shelters to be able to be really forward thinking in their communities, you know, just supporting the human animal bond rather than being a part of separating people from their pets."
All of the HASS ideals are based in strengthening communities, Spain says.
"Animals mean so, so much to people. We know that," she adds "And one thing that I really love about HASS is that it builds more support for individuals and communities that allow people to keep their pets."
The HASS program -- along with its 500 collaborators, 38 pilot shelters and 36 working groups -- hopes to release toolkits within the next year to help other shelters start to reimagine how they support animals and people in their community. To learn more about these new initiatives in the animal welfare community visit the Human Animal Support Services website.
This article was written in recognition of National Animal Shelter Appreication Week 2020. We had the opportunity to talk with three different organizations that are part of a pivotal change in how animal shelters support the animals and people in the communities. We also asked PetHub'ers to submit photos of their rescued animals., and you'll see a couple of the pups throughout the article below. We've got all of the submitted photos available here.