Working from home can be fantastic. You get to design your own office space, you don't have that nosey co-worker poking their head in every hour, and you don't have to change out of your sweats if you don't want to. All of that is great, until your neighbor starts firing up every power tool they have, your kids demand their third snack of the day, and your dog poops on the rug.
Lots of people see working from home as a luxury, and it really can be, but it can also be difficult when surrounded by so many distractions. At PetHub, we are lucky to have the option to work remotely, and many of our employees do this every day. So our team took some time to provide you with some great tips on how to make working from home be a productive and successful part of your work life!
Lorien - Chief Operating Officer
From the beginning of PetHub in 2010, there was a culture of remote working. Because the company was started by my life partner, Tom, PetHub has always been a literal part of our HOME. Our first 3,000 tags were fulfilled from our dining room table. Customer care tickets were first answered from our living room couch. Product photo shoots in our backyard. Trade show gear and excess tags took up a corner of our garage for the first few years of the company. For years, we had a separate room in our home dedicated to PetHub. It was just recently in the summer of 2019 that we finally converted our home office into a guest room, with a small table for just a laptop for the occasional need to plug in on a weekend, perhaps. I was so excited to at last have that formal separation between home and work.
And then...COVID-19 struck. Immediately, we knew the home office had to return. With both of us now having to work from home with our 8 month old, we have the following things keeping us sane, and continuing to keep PetHub running (and thriving):
Grace...lots of it. Neither of us planned to be in  this situation, neither of us WANT to be in this situation, but both of us are IN this situation, and as leaders of our company AND parents to our infant son, we must practice grace every day. We let the small stuff go...it truly isn't important. We clean up and tidy as we can, but we don't obsess over the little messes. When one of us needs a break, we honor that and step up to support the need to rest, even if just for 10 minutes. We also are keenly aware that the rest of our team also needs grace and support during this time, and we do all we can to give it. 
It's important that the work spaces created in our home meet our needs to get real, efficient work done.  Two distinct "office" areas so we can both have spaces we can set up to our needs, and be able to "shut the door" and do concentrated work.  Each of us have our own desk (albeit small ones), a real work chair, headset for online meetings, full-size monitor and external keyboard/mouse. And the coffee is brewing...always.
We try to keep a flexible schedule but have firm "off work" times. It's so easy to let work bleed into every aspect of home life, but that simply isn't healthy. When it's time to eat, we eat...the laptops stay closed. When it's time to play, we play...the cellphones are only used to snap photos of our fur and human kids, and FaceTime with grandparents.
Since we began our PetHub journey, we utilized a sacred signal, and it's proving critical during this "stay home, stay healthy" time. The phrase "Hi honey, I'm home!", means stop ALL work and just let me decompress and leave the work worries behind. This phrase is literally a marriage saver for us.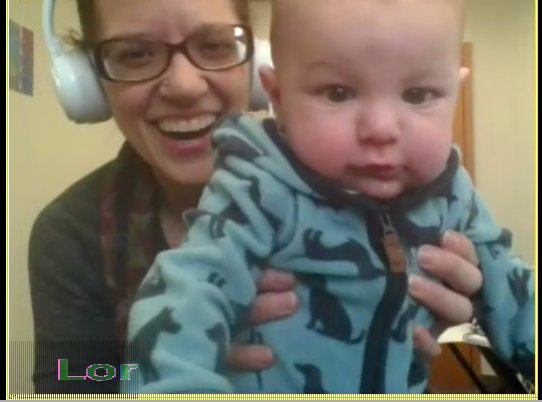 Accommodations for child-care:
Naps are golden...and when he's napping, we both buckle down and bang out as much of that "high concentration" work that we can.  If only the little stinker would be consistent about nap time!! :D
Scheduling and communication is key. Every morning (or the evening before), we map out blocks of time when each parent will be on baby-duty, allowing the other to take key meetings and get work done that requires concentration.
Our son has become mobile, and though he is wonderful about entertaining himself with floor-time toys (so grateful!), his ability to motor around the room and target cords and other "don't-put-that-in-your-mouth" dangers was becoming an issue ~ so we purchased a playpen "fence" that we can move around the house as needed.
Sometimes, he wants to "work" with us. So I have an old broken keyboard I place in front of my own that he LOVES to bang on.  He also joins us for online meetings and loves to watch Daddy code.  Is exposing a baby to all this technology a good thing? Maybe not, but it does allow him to engage with us and connect, and I think that is always a good thing.
We allow ourselves time to take ample breaks and play with our son, feed and cuddle him before naps. It might mean that we are not as productive as before, but his care and well being are the most important priority for us...always.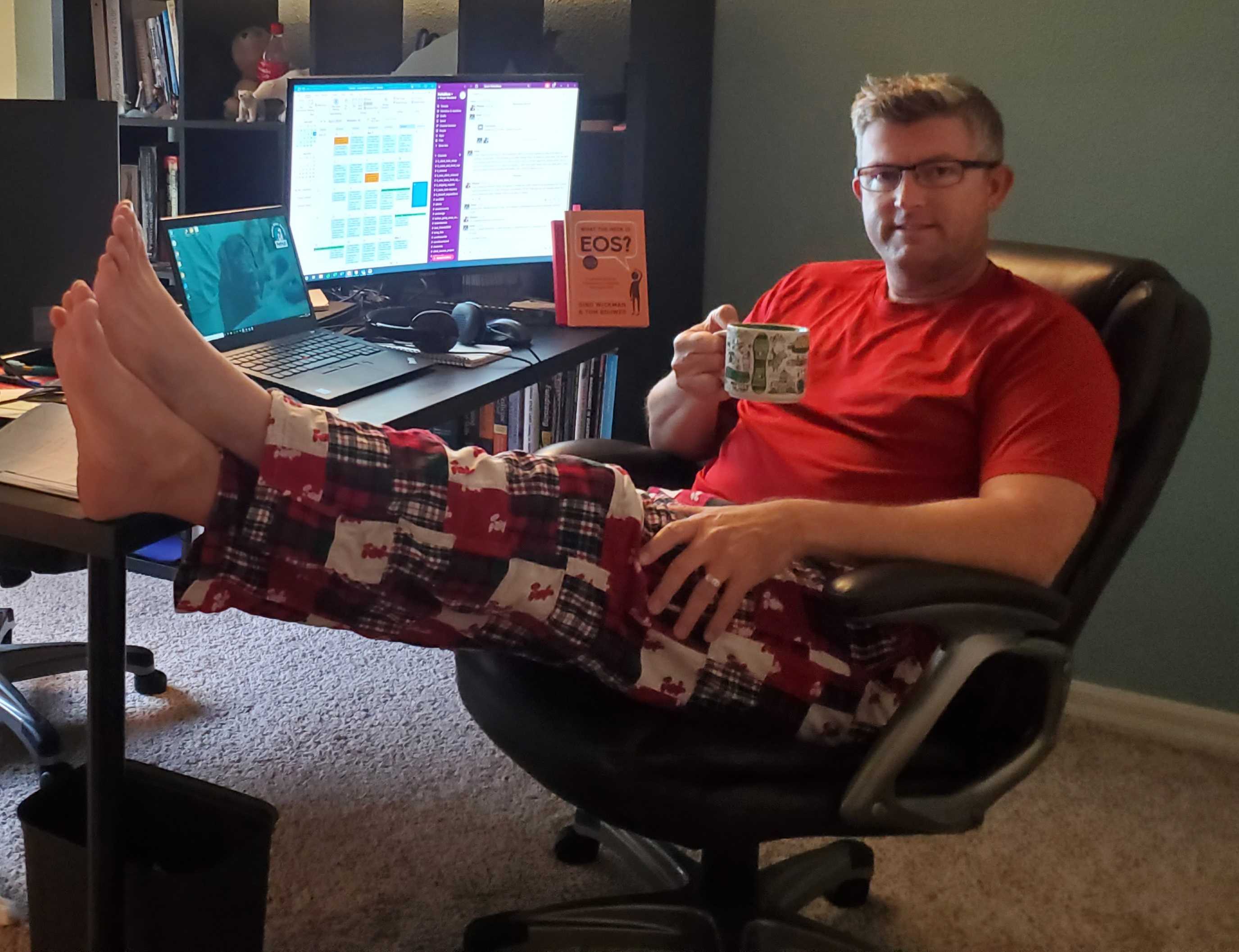 Morgan - VP of Sales
Get "real" office furniture and set it up as though its a real workspace, because it is!! My workspace allows me to focus more when I need to, but allows me the flexibility to work outside when I need a change of scenery.
Most of us are accustomed to going into an office everyday. Don't change your routine of getting out of bed and getting ready for work. However, it's good to treat yourself to a casual (PJ) Friday every now and again!!
We often don't communicate efficiently enough in an office setting, which makes it more challenging when working from home. Make sure you stay in contact often with your co-workers. Using apps (like Slack) to communicate across your organization is critical to making sure everyone is informed, but picking up the phone or doing a video chat are really important tools for efficient communication. Just like email, things could be interpreted differently than you intended.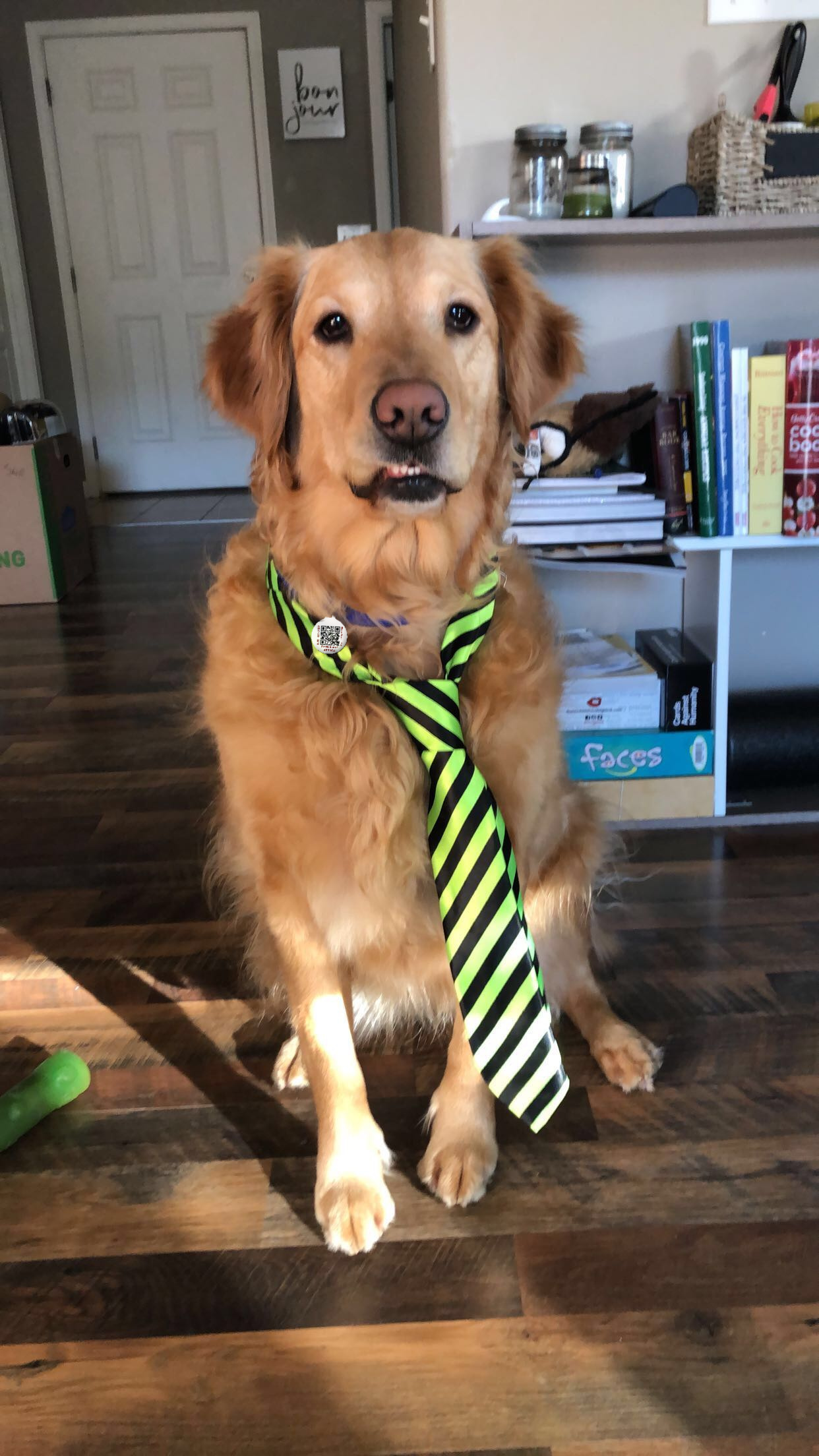 Samantha - Client Success Manager
Make sure you get out of the house. Right now we don't have much that we are able to do, especially following the quarantine guidelines. But it is important to get out of your house while working from home. Go for a walk or a drive; anything to get a change of scenery.
Don't be too hard on yourself. Working from home, especially if it's new to you, can be somewhat draining. Just because your day starts and ends at home, does not mean you are not entitled to the normal work benefits. If you need a sick day or a mental health break, speak up. Take care of yourself.
Use a planner. If you suddenly find yourself in your spare room instead of your office, it may be harder to keep track of your work schedule. Whether you use Google calendar or a physical planner, make sure all of your meetings and appointments are scheduled. This will make sure you stay on track and don't miss out on important work things!
Remember everyone works differently. Not everyone wants to or enjoys working from home. Make sure to keep communication clear and honest to make sure that everyone is doing what they can. And be mindful, helpful, and gentle if someone needs a little more guidance or help during this time.
Have fun with your co-workers. Things in the world are very serious right now, so sometimes you need an excuse to not be so serious. Take some time to enjoy your co-workers company (virtually of course...respect the social distancing). Scheudle a virtual cocktail hour or game night with some people from work to let off steam and unwind!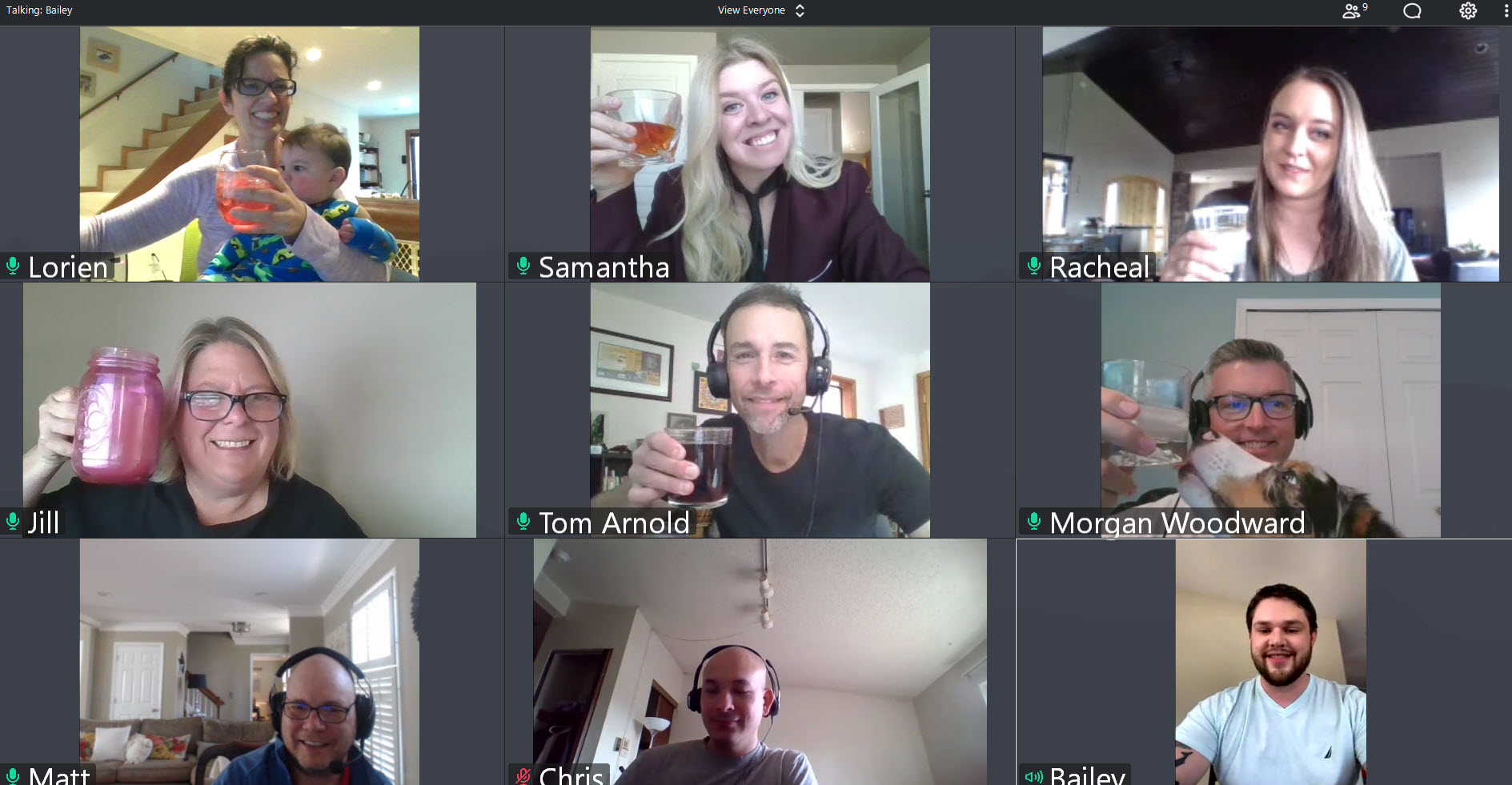 Chris - Lead Software Development Engineer
Don't lock yourself in a room with no windows if possible. If you don't have a choice, be sure to take breaks and go outside for some fresh air and sunlight.
Make sure to get up and walk around occasionally to get the blood flowing. Even if you normally work a desk job, you're still going to be even less active since you don't have to commute.
Be sure to focus while "on the clock". BUT...make sure to disconnect once your day is over because if you're working from home, you're technically always "at the office" and it's easy to get pulled into emails and follow up tasks..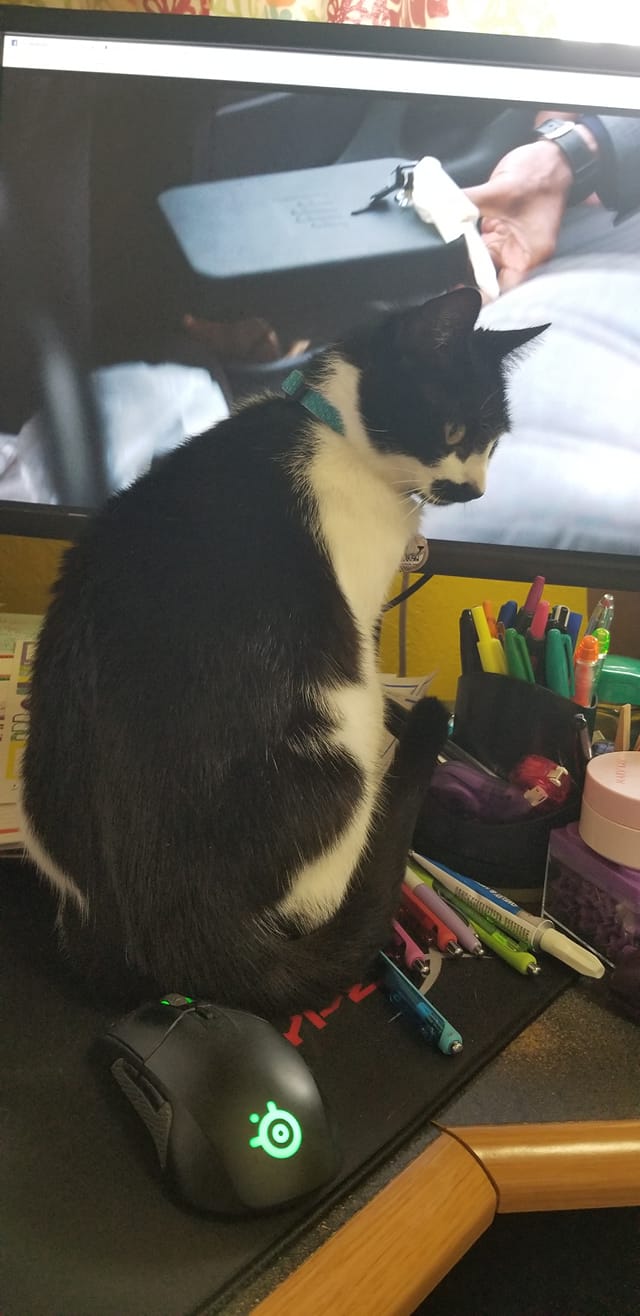 Maya - Special Projects
Make sure that your office space reflects what makes you most productive. Whether that is lots of light, or a quiet dark space. And make sure there isn't a ton of distracting clutter; that never helps.
I recommend having a "before work" routine. Since you aren't commuting, it can be hard to get ready. I always do an "hour of power" before I start my work day (15 min meditation, 15 self help book or feel good story, 30 minutes of activity; feeding horses & riding, yoga, actual workout video ect.)
Set an alarm to remind you to take breaks. Working from home can cause you to neglect taking a breather. It really helps to keep up motivation and productivity.
When you are done for the day turn off all alerts and notifications. Same goes for during work time; if you have other people in the house during work hours make sure they understand you are on the job. If you need to, make a simple sign for your office door so that others in your house know when you can and cannot be disturbed.
And of course, take time to pet and snuggle your fur kids during your day!