It's likely that if you've got a pet, you've seen ads all over the internet about veterinary telehealth services. If you're like a lot of folks, you aren't really sure if you and your fur kid really need telehealth for or will use it.
Short answer: You do, and you will.
Veterinary telehealth, which can be through chat, text, or email, is a growing trend in the pet care industry. It provides cost-effective, convenient access to veterinary services for both pet parents and veterinarians. With veterinary care in high demand and the challenges these days of scheduling an in-person clinic visit, having online tools for veterinarian advice is a must-have. These services can benefit pet owners by providing timely, affordable chats with licensed veterinarians from the comfort of their homes, as well as allowing them to save time on trips to and from the vet.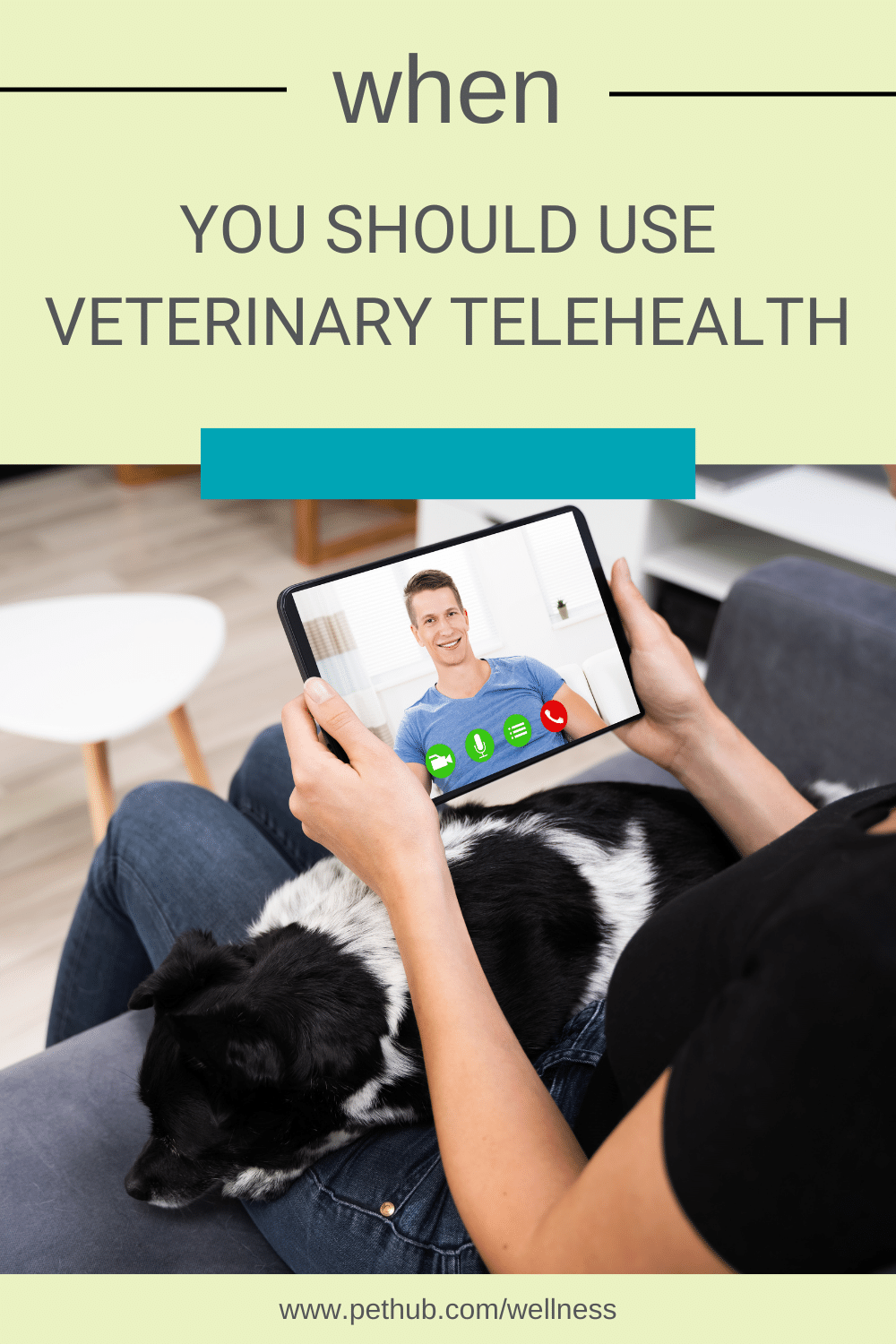 Veterinary Telehealth Services Save You Time & Money
Reduce the Cost of Treatment:
Veterinary medicine is likely one of the biggest expenses you have as a pet parent. Using telehealth often reduces the need for expensive vet office visits, which can add up over time.
Get Real-Time Advice from a Veterinarian:
Instead of waiting for an appointment to see your regular veterinarian, you can receive advice about your pet's condition in real-time from a licensed veterinarian who can help you determine if an in-person visit is even needed.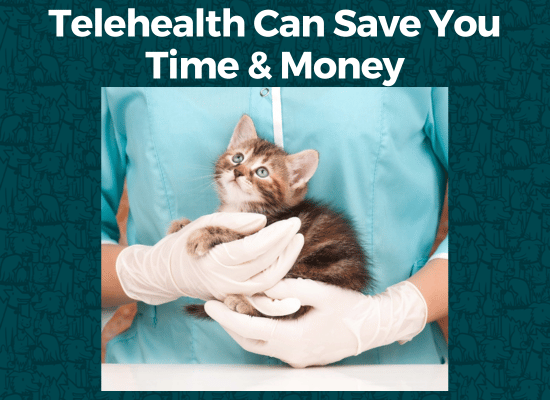 Access 24/7 Pet Care:
Many pet parents work full-time jobs and may not be able to take their fur kids to the vet during regular business hours. Online veterinary advice services make getting access to veterinarians much easier by offering 24/7 communication through their software platform.
Ease Financial Burden from Travel Expenses:
With telehealth, you don't need to worry about the cost of transportation for your pets for potentially unnecessary in-person vet care – which can be quite expensive depending on where you live.
Get Wellness & Health Advice for your Pet without Leaving your Home:
Veterinary allows you to get individualized advice about your pet's health pet from the comfort of your own home (no more wrestling Mr. Snickerdoodle and risking a cat scratch just to ask about his diet)!
Ask Questions Any Time and as Often as you Need:
With PetHub's Wellness Tools (powered by VetInsight), you can get help with any questions or concerns you may have about your pet's health anytime, day or night
When you should use Veterinary Telehealth
An obvious reason for utilizing this type of tool involves situations where pet parents can't easily reach a physical veterinarian or need an immediate consultation outside of standard business hours. But some of the most important ways a resource like this can help pet parents save money and improve their pet's overall health care by using telehealth services for advice on a wide range of topics.
Plus, one of the biggest benefits of online veterinarians is that they have the gift of time, and are not as pressured to quickly get through the appointment as an in-person vet who may have many patients waiting to be seen still in the lobby. With telehealth, you have the luxury of asking all the questions you need to give yourself peace of mind. Not sure what that means for you? Here are more than a dozen ways PetHub's new Wellness Tools, powered by VetInsight, might be the purr-fect solution for you and your fur kids.
New Pets
Do you have a new fur kid? Are you a first-time pet parent? Whether you're bringing home a new puppy or kitten, or a newly adult pet, a virtual check-up can help. A virtual vet call or chat can review nutrition and exercise guidelines as well as answer any questions about vaccinations and other preventative care services that might be recommended for your particular pet.
Second Opinions
If your pet has an ongoing condition or you're considering a new treatment plan, getting a second opinion from a knowledgeable and experienced veterinarian can be invaluable. You can easily set up a telehealth appointment to get professional advice and determine the best course of action for your pet.
Post-Op Care
Whether you're dealing with a spay/neuter procedure, dental work, cancer treatment, or any other type of surgery, telehealth can also help. Regardless of the area you live in, an online vet can provide post-operative care instructions such as wound care advice and recommendations for activity levels and diet modifications that might be necessary to ensure your pet has a quick recovery. Remember, it's always important to follow up with your local veterinarian after your pet has had surgery or any other procedure, too.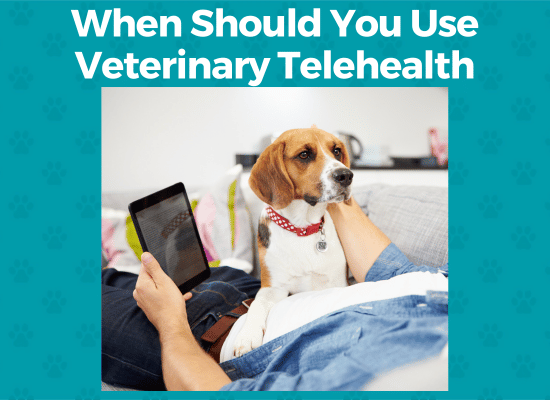 Behavioral Training or Support
Is having your dog walk calmly on its leash a struggle? Do you have a cat that keeps swiping your ankles as you walk by? Or, do you have a new fur kid that just isn't fitting in with his fur sibs? Are all your shoes destroyed because of puppy teeth? Sometimes, the disruptive behavior your pet exhibits may be linked to an underlying medical issue such as pain or illness. A veterinary telehealth appointment can help navigate those situations and more. Telehealth veterinarians can provide tips and strategies to help modify your pet's behavior.
Vaccination or Preventative Care
Making sure your pets are up-to-date on their vaccinations is of utmost importance to ensure they stay healthy. If you're having difficulty getting them into the vet, a telehealth appointment can provide a convenient way to discuss their preventative care needs and better understand exactly which necessary vaccinations or tests you should schedule with your local vet, and when they should be completed.
Nutrition & Diet
Do you have a furry best friend that needs to lose a few pounds? A cat that is so picky she needs an in-house chef to satisfy her taste buds? Looking for doggo treats to help with joint pain? Many pets suffer from allergies or digestive issues which often require dietary changes. With so many options for a specialized diet, it can be difficult to know which is the best option for your pet's individual needs. Online veterinarians can help you understand the differences between grain-free and organic diets as well as discuss any other dietary concerns. Plus, they can also discuss how to transition them onto new food without compromising their overall health. Check out How to Choose the Best Dog Food for even more information about the science behind demystifying confusing dog food labels.
Over-the-Counter Medications
Can't tell the difference between flea prevention products? Not sure if you can give your pet something for that bee sting they just got that made their lip swell? An online consultation appointment can provide guidance on which products are best for your pet as well as advice about over-the-counter medications that can help with minor health issues.
Latest Toys & Pet Care Products
Curious about the latest pet enrichment toys seen on TikTok? Veterinarians are a great resource for advice on which companion pet toys will be the best fit for your furry friend. They can help you find items that are safe, appropriate, and enriching to ensure your pet is having the most fun while staying healthy and keeping their minds active and youthful. You can also ask them any questions related to toy safety, how to introduce new toys, and how to make sure your pet is getting the appropriate amount of exercise.
At Home Grooming
Is it safe to use my shampoo with my new pup? How the heck am I supposed to trim my cat's claws? What type of brush should I use to make sure my pet's coat is looking its best? The VetInsight team can guide you on the different products available, well as tips and tricks on how to best care for your furry friend. From shampoos to nail clippers, they can help ensure you're using safe, cost-effective, and appropriate items that will keep your pet looking (and feeling) its very best.
Senior Pet Care
A telehealth vet can discuss any special considerations you need to take into account with senior pets as well as provide tips on how to extend your pet's quality of life. From mobility and pain management to nutrition and grooming, they can provide tailored advice for your senior pet's unique needs as well as discuss any changes you should make to ensure your older pet is comfortable and content. They can also provide advice on how to keep them comfortable and the best ways to support their changing medical needs.
End of Life Discussions
When it comes to difficult end-of-life decisions, having helpful discussions with a licensed veterinary professional who understands your pet's needs and can provide objective advice can be invaluable as you decide on the next steps. Telehealth veterinarians are specially trained to handle delicate conversations like these and provide support during a difficult time.
Travel Preparation
If you're planning on traveling with your pet, veterinarians can guide you on what documents are required along with advice on how to handle the trip in terms of travel safety, diets while away, and other medical considerations that might arise when visiting different countries and climates. They can also provide tips on how to keep your pet safe and healthy during the journey, as well as what types of items you should bring.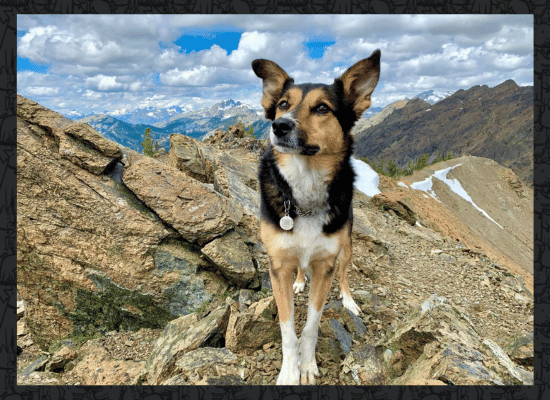 "Is My Pet Really Sick?"
Have you ever had your pet wake up with an upset stomach or a mysterious rash and wondered if they needed to be seen by their vet? You can easily seek advice from experienced professionals who can help assess the situation, evaluate clinical signs, and provide guidance on whether it's something that needs to be addressed right away through telehealth. It is important to note that due to individual state regulations, telehealth veterinarians likely cannot diagnose or a medicine prescription without physically examining your pet. However, they can advise on the best course of action, which may be referring you to a local animal hospital, or providing resources that may be helpful if it's something you can monitor at home.
When Should you Immediately Take Your Pet to a Veterinary Clinic?
A pet's limb appears to be broken
Difficulty or labored breathing
A large wound that is bleeding
No urination or passed stool in 24 hours
Ingestion of a toxic substance (call Pet Poison Helpline immediately)
Sure, there may be times when your pet needs an in-person visit to the vet, but if you're looking for an affordable and convenient way to address minor health issues or get valuable advice from experienced licensed veterinarians, PetHub's Wellness Tools is the solution. Instantly get answers via text, chat, or email without leaving your own home (real pants are optional). No matter what it may is, you can be rest assured that a knowledgeable and compassionate vet advice service is just a few clicks away.
So don't wait! Get your pet the care you both deserve today with PetHub's affordable Wellness Tools to keep your pet happy and healthy.