By Lorien Clemens, with expert advice from Robin K. Bennett, CPDT-KA and Board Chair of Association of Professional Dog Trainers (APDT)
I'm not gonna sugarcoat this...my dog, Penny, is a jerk.
She's what folks call a reactive dog, and if you have one, you probably know where I'm going with all of this. Yes, she's ridiculously cute, dare I say, paw-dorable, and she's a loving, fun member of our family. She's loved by the staff at PetHub HQ where she hangs out daily, willfully forcing people to play fetch and manipulating the giving of massive amounts of treats. But she is also borderline Cujo when she meets new people (I won't get into the history of why -- suffice to say, she had a super "ruff" start to life).
In all fairness, she's drastically improved over the years with lots of training and socialization practice. Plus, we work very hard to "set her up for success" when we take her out in public, and she actually does fairly well...as long as we are VERY careful to follow the structure that we know will help her meet new people in a fun, "see-this-isn't-so-scary" way that allows her to keep her inner-Boston-Terror at bay. The problem is...when I'm not with her...she can be a nightmare.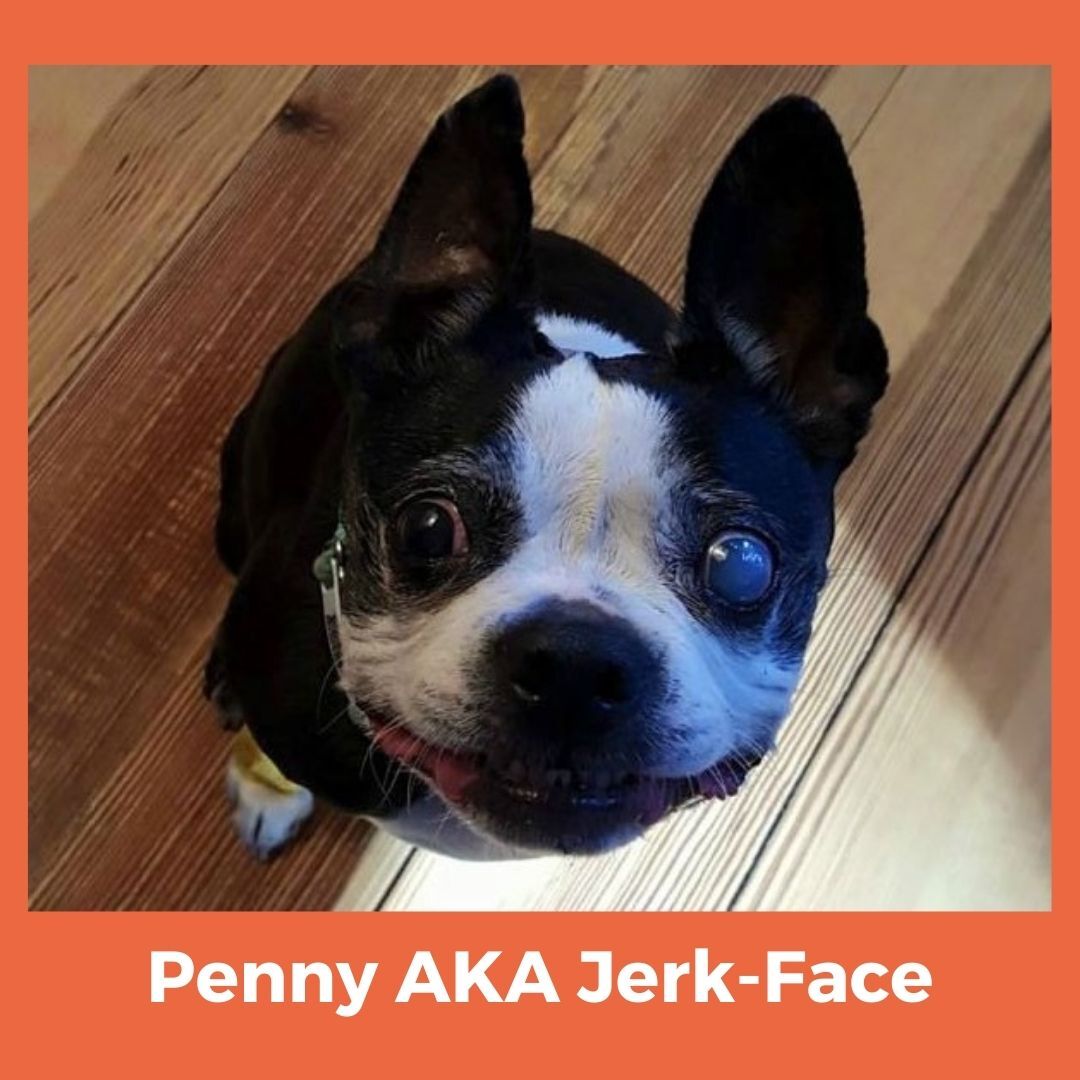 This brings me to my biggest fear: What happens if Penny gets lost?
Seriously, this has kept me up at night, usually when I am traveling due to business (which is very common for me) or the rare dog-free vacation. I've been told that Penny is desolate when I am not there. The pictures I get are woefully pathetic. Clearly, this dog has no life when Mommy isn't home. And though we work diligently to make sure she is with loving, caring people (most often my family) when I'm away, it is during these occasions when she goes into "back-off-or-I'll-cut-you" mode and is downright terrifying.
Now the folks we put her with know the drill, have been trained by us how to deescalate the situation -- but what if she gets out, gets lost and some total stranger finds her? Will she lure them in with her ridiculous cuteness? (Absolutely). Will she go Wicked Boston Terror on them, barking and snarling and snapping? (Most probably). Will she bite them? (Maybe). Will animal control have to capture her and label her as a vicious, dangerous dog and then if she isn't located by me or her pet sitter quickly, she will be euthanized as such? (THIS is the fear...and it makes my blood run cold.)
As a member of the PetHub team, I know that preparation is key for helping to prevent lost pets, and to getting them home quickly if the unthinkable happens and they do get lost. And I've worked hard to make sure all that is in place. She's got her PetHub digital ID and it is up-to-date and easy to read.
She's microchipped, licensed and up-to-date with everything. Our home is Houdini-proofed, as is my parents' home where she is most likely to stay if my family and I are out of town. I've done all I know to do to help prevent any of my pets from getting lost, and I certainly have ample tools at my disposal should I need to recover a lost pet.
But what about jerk-face Penny? What about my reactive dog who I'm sure won't realize the nice stranger is actually trying to HELP her get home to me? Is there any hope that she will make it home to me alive, and without a new necklace of strangers' fingers?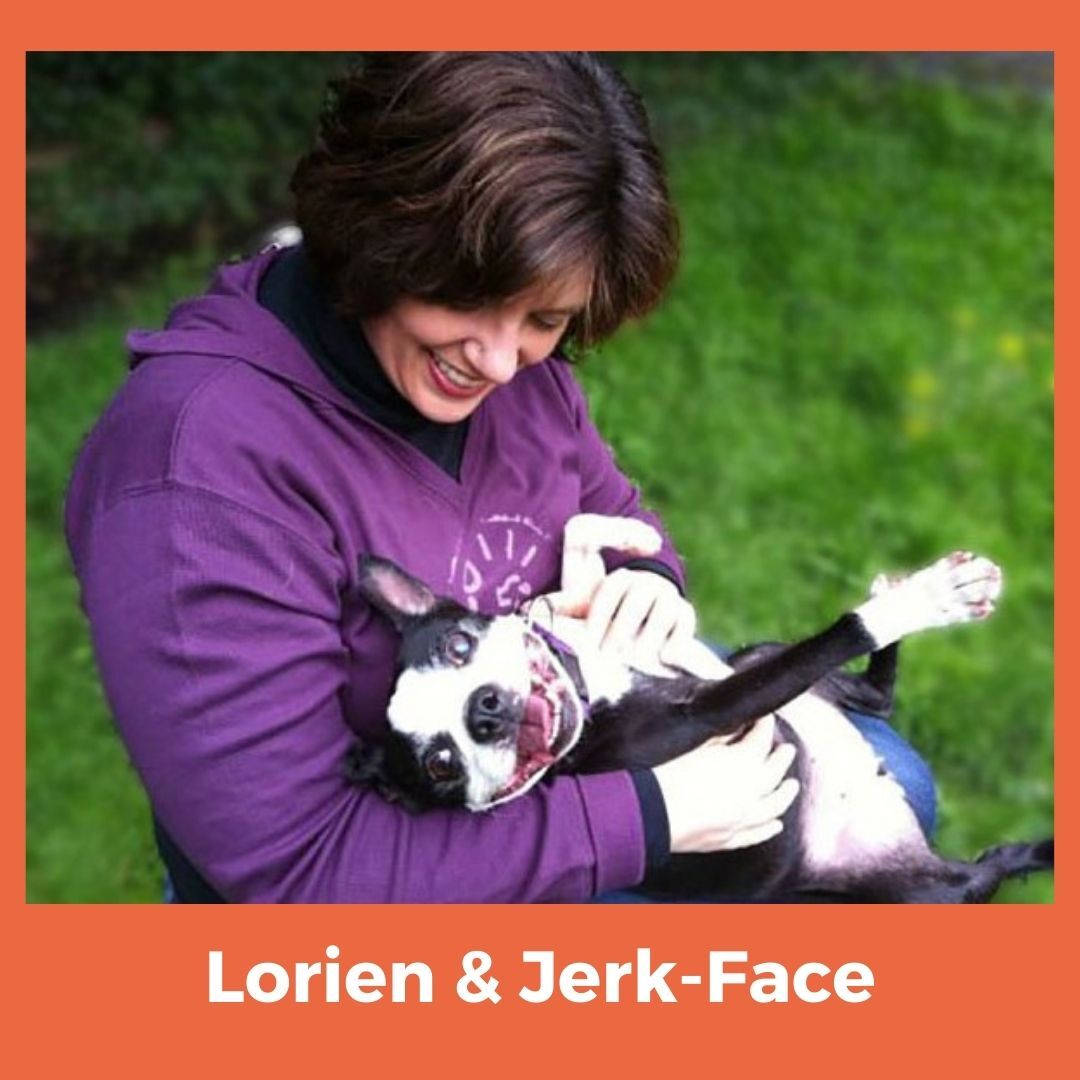 I reached out to my good friend, Robin Bennett, Certified Professional Dog Trainer (CPDT-KA), Board Chair of Association of Professional Dog Trainers (APDT), Dog Guru and all-around wonderful person, to give me some insight, and frankly, hope, that a lost Penny will have a chance to get back home to me safe and sound. I asked her just a few questions, and frankly, her responses were PAWsome (and were exactly the kind of help I'd hoped to get)! Check it out:
Questions for the "Dog Guru:"
BEFORE my reactive dog is lost, what can I do to set her up for success (if possible) in a situation where she is lost and needing help from strangers
Robin's Answer:
There are a few things you can do to help Penny in the event she does get lost. First of all, for dogs that are more fearful I would play the "Gotcha" game with them frequently. This is a game that helps the dog to make a fun association (usually between food, a toy or a game of chase) and being grabbed.
To play the game, get some tasty treats and gently touch Penny's collar while saying, "Gotcha" and then immediately give her a treat. Practice this over and over working up to where you can touch the collar with a little more force, and even where you can pull the collar a bit. The idea here is to help desensitize Penny to having her collar grabbed. If she gets good at this game, you can see if other people can try it too. Just be sure not to overwhelm her. If she doesn't eat the treats, then you may be moving through the training process too quickly.
The other thing I would do with Penny (and with all dogs really) is to get them used to being in a crate. Most likely if someone catches Penny they will restrain her in a crate. So, having a dog that is comfortable in a crate is a huge plus. You want her to feel comfortable being alone in a small enclosure.
Lastly, I would make up "Lost Dog" flyers NOW, while Penny is happily sitting in your home. These flyers should include two photos of Penny, one that is a full side body shot and one that is a clear head shot. Also include the text "Lost Dog," Penny's name, breed description (say black and white small dog rather than Boston Terrier because some people may not know what a Boston Terrier is!), and two phone numbers.
Don't worry about the collar color, location or anything else because it will just clutter the flyer. However, you do want to add "DO NOT CHASE" and "FEARFUL: USE TREATS AND APPROACH SLOWLY." This might help to remind those who are looking for Penny that she needs some special handling. The reason you are making this 8 ½ X 11 sign in advance is so that you have it ready the instant you realize your dog is lost. You can quickly make copies and start putting them out!
Once she is lost? What can I do? Is there anything in my power to mitigate?
Robin's Answer:
Once Penny is lost the key is really going to be notifying those who might end up with her. Contact any local veterinarians, animal shelters, rescue groups, etc. and let them know of Penny's personality traits (including her ability to be a "jerk"). If possible, send them a digital copy of your lost dog flyer with the explanation that Penny is well loved even if she does act like a jerk!
The biggest thing to do continue to stay in touch with anyone who might end up with Penny so that you can retrieve her from her finder as soon as possible!
How can I, as a pet industry professional and educator, help the "finders" of reactive dogs get out with all ten fingers and other body parts intact?
Robin's Answer:
Anyone dealing with a lost dog needs to understand canine body language. Knowing what a dog looks like when they are scared will help the finder know how to approach. Generally speaking, a slow approach, tossing really tasty treats and talking slowly to the dog, is best.
Even better, stop several feet from the dog and encourage the dog to come to you. This might take some patience and waiting but is more likely to end in success. When approaching, turn sideways and avoid eye contact because both those things will help you become less threatening to the dog.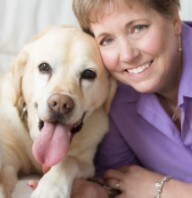 So there you have it. Advice from leading dog training expert, Robin Bennett, on how to prepare for when your "yes-shes-cute-but-shes-a-snark-monster" pup gets lost, and what to do if the unthinkable happens.