Awards, favorite articles, and kind comments from our pack members can be found here. Have something you'd like to share with us? Please send us feedback.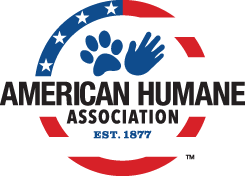 Dr. Robin Ganzert
President & CEO

We are thrilled to work with PetHub to keep many more of America's beloved companion animals safe and healthy!"
Pack Member "Pet-imonials"
Sacramento, CA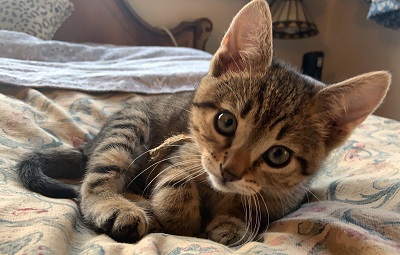 Mr. KikiKat is back home!

He's still a very curious kitten.
It was my neighbor from across the street who found him exploring over there... he's still a very curious kitten. I am very grateful for your program! And for my neighbor calling in. She knows now what house he lives at.
Wenatchee, WA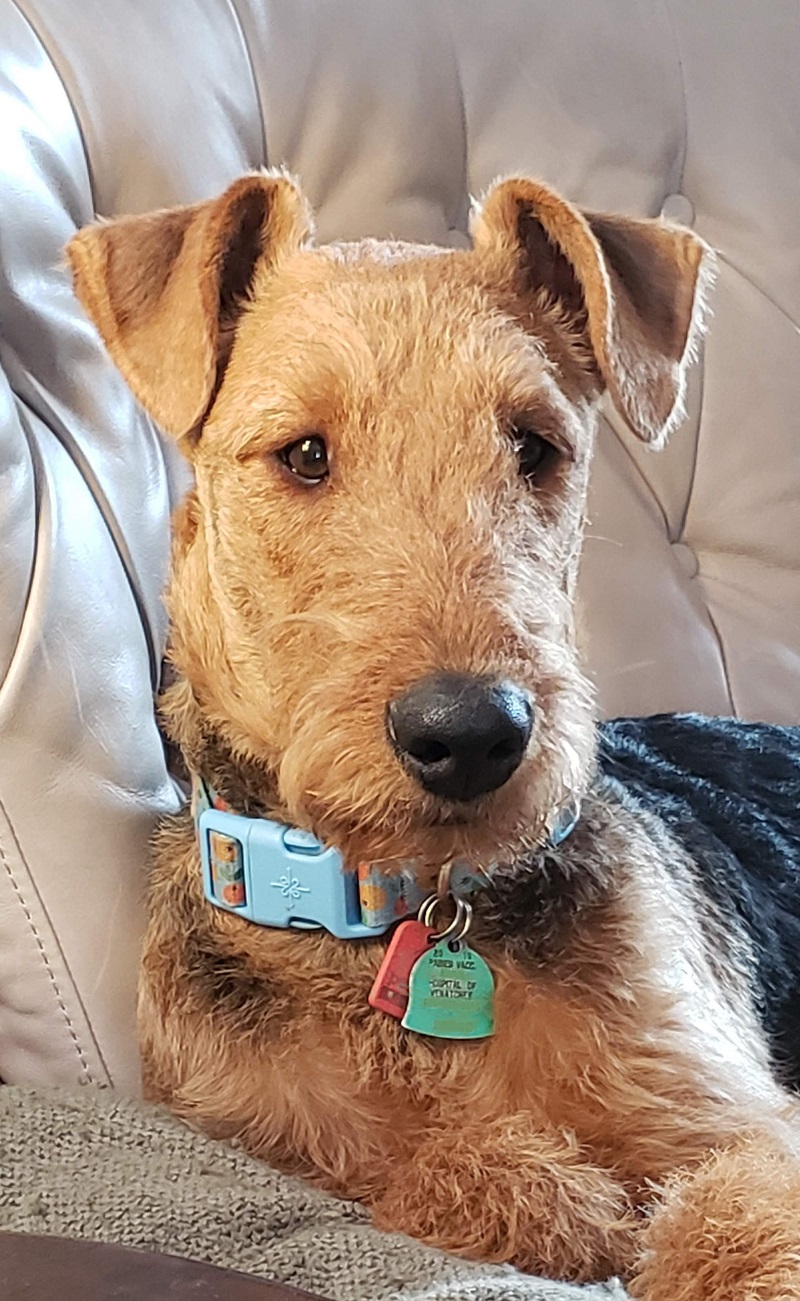 Right Out the Front Door

Today our dog got out the front door without us noticing.
Within 5 minutes we got an email alert from Pet Hub saying her tag had been scanned. We found her immediately, thanks to Pet Hub and the mailman who scanned her tag.
Port St. Lucie, FL
Molly's Christmas Gift

Molly was missing on Christmas Eve 2019
My mother, aunt, sister, brother-in-law, and nephew and niece were visiting and we were all preparing to go to a Christmas Eve service. The front door somehow did not latch or get locked. I thought everyone had left through the garage. When we came home from the service, the front door was wide open. Molly must have pushed it open and followed us out. Thankfully, someone in our community [..] though on the opposite side of the neighborhood found her wandering, took her in, and called the hotline. Then proceeded to call me and text me. Molly was gone for less than two hours. My kids were in tears just thinking about what could have happened to her.
Thank you!
Anchorage, AK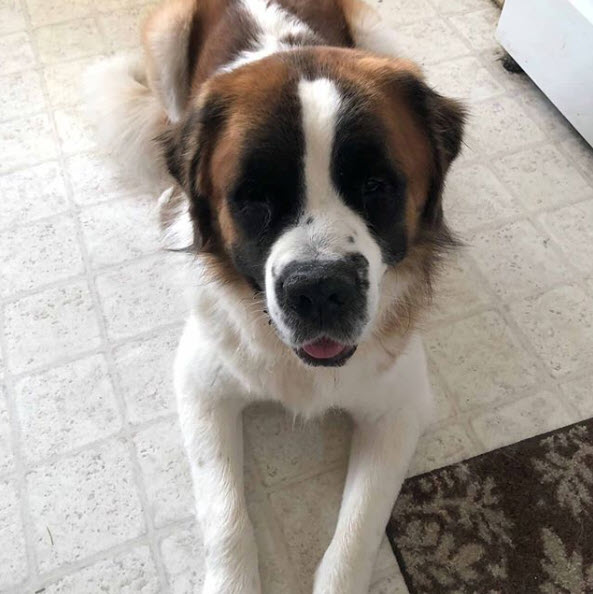 Biggie's Big Adventure

Biggie's Big Adventure & How He was Reunited with His Dad
It's Monday morning, still dark, and a young woman is heading into her office when a big, dark shape hurls itself toward her. Moose? Bear? No. It's Biggie….out on an adventure and looking for a human to join in the fun.
Biggie happily loads up into an SUV and is driven, tail wagging, to Anchorage Animal Care and Control to be placed in one of our after-hours kennel. But Biggie never makes it to the kennel. Why not? Because as one woman is driving (safety first) the other is calling the 800 number on Biggie's Municipality of Anchorage dog license tag.
She reaches the 24/7 staffed-by-a-real-person hotline at @pethub and gives them Biggie's license number. Luckily, Biggie's dad had activated the tag so PetHub is able to instantly contact Biggie's dad and put him and the finder in touch with each other.
Biggie's Big Adventure ends when his dad pulls into the AACC parking lot and he goes directly home. No after-hours night drop kennel. No waiting at the shelter until we open. And no impound fee for his dad to pay.Yes, that's what an MOA dog license tag can do for you and your wandering dog.
Finders can scan the QR code, call the 800 number or enter the license number on the PetHub website to access the profile you've created for your dog. And your dog goes directly home to you.
Moral of the story: get your dog's license today at lovemewithalicense.com!
(as posted by the Anchorage Animal Care and Control to their Instagram page)
Anaheim, CA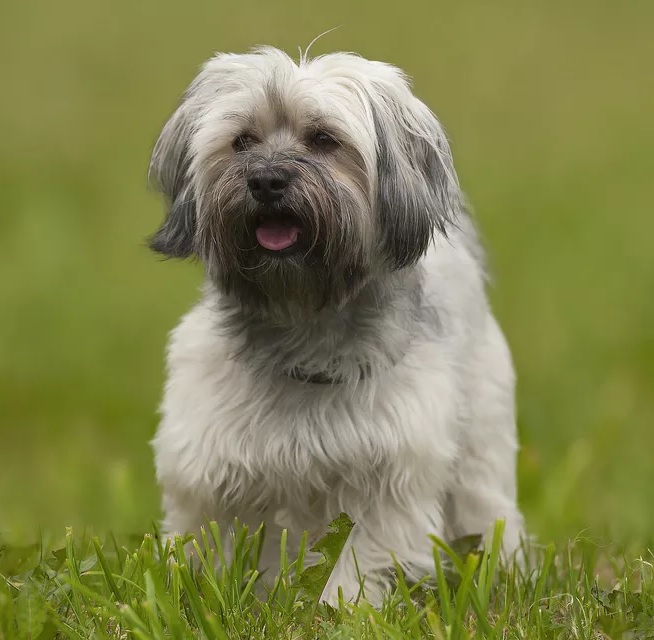 Kookie & Khloe

Good morning, and thank you for your follow up. Our girls got home safe. 2 of our little girls found a hole in our fence, and decided to go exploring! Thanks to their PetHub tags, they were quickly back in the safety of their home, and the fence was promptly repaired. Our neighbor who found the girls alongside the road commented on how quickly her call was handled, and mentioned that she thought your service was "fantastic!" Of course, I wholeheartedly agree and thank you again for helping us keep our k9 kids safe.
We ❤️ PetHub"
San Francisco, CA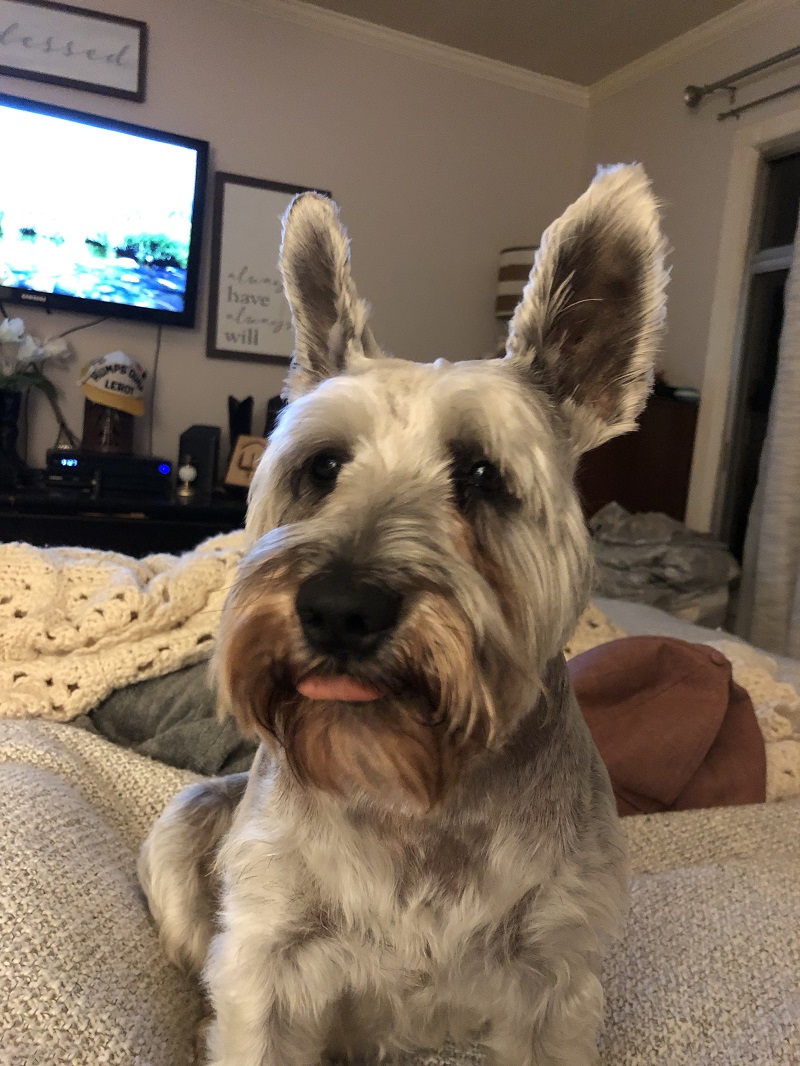 Sophi

As I left my house this morning for work Sophi dashed through the front door without me seeing her. I had just set her food down and left for work as usual. She must have shoved herself under the front gate of our building to get into the street. Little rascal really wanted to come to work with mama today, I guess! Apparently several cars stopped to keep from hitting her and a woman got out of her car and swooped her up. The woman that saved Sophi from being hit called PetHub number on Sophi's collar and a dispatcher connected us within a minute. Sophi was kept safely by this saint of a human being for an hour while I got things settled at work and back over to where she was found, about a block from my house.
If Sophi hadn't been registered through PetHub, it would have taken days to get her back-and that's if she survived, given that we live on such a busy street. PetHub was lightening fast and made connecting with the woman who found Sophi seamless. This turned what could have been an extremely stressful and heartbreaking situation into a big learning lesson for me and a sweet reminder that human kindness is everywhere. Thank you from the depths of my (and Sophi's) heart!!"
Shreveport, LA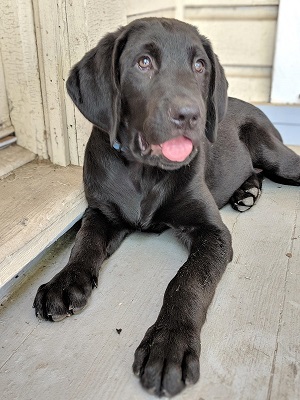 Duke

All good!! We got Duke back within 5 minutes!"
Miami, FL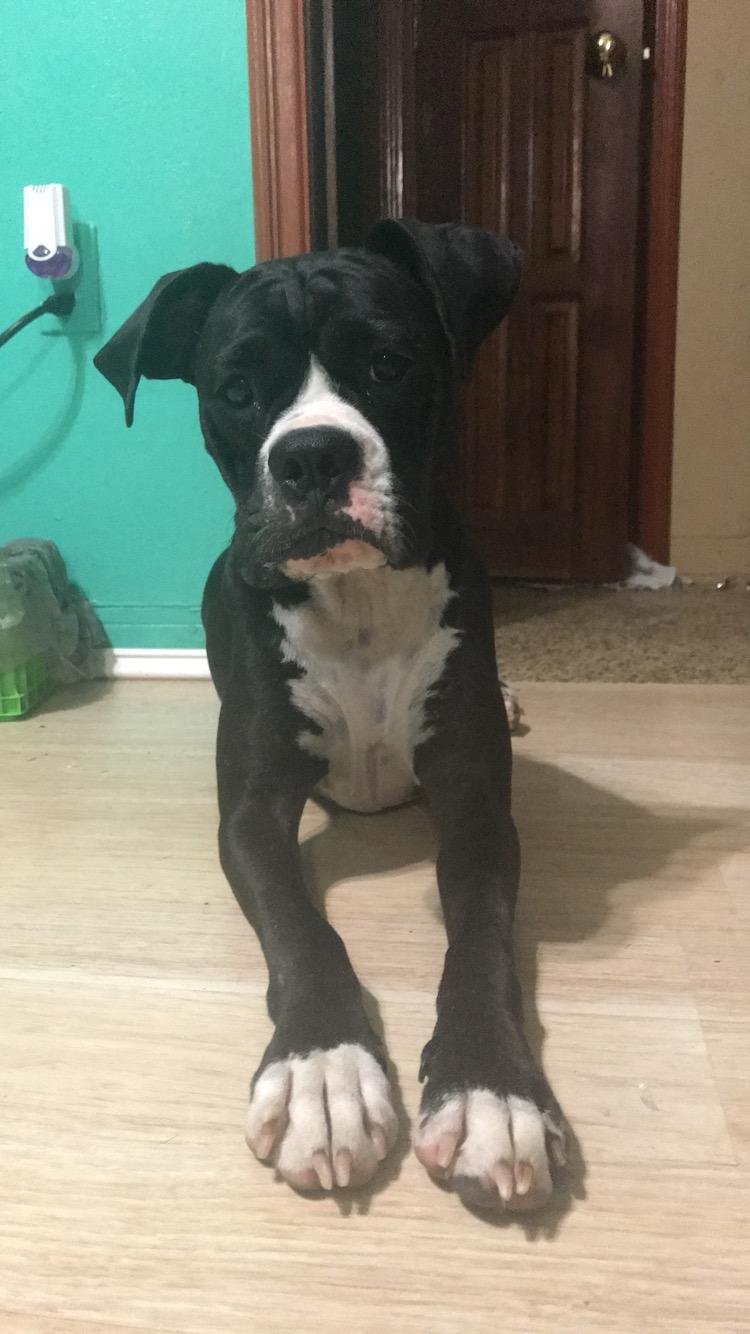 Stella

Before we even knew Stella was out, we were receiving a call from PetHub letting us know who had found her and where they were!"
Tulsa, OK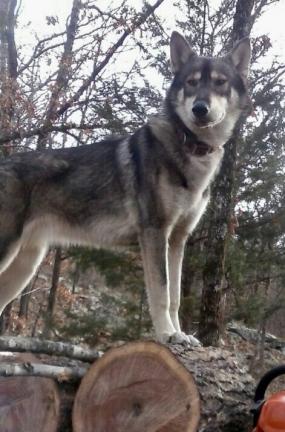 Wiley

Yes, Wiley is home. She was back with us less than 15 minutes after we realized she was missing and no more than 30 minutes after sneaking out.
I am so thankful for PetHub and so impressed with the support we received from the PetHub team. We are moving to a new home and while we were busy in the garage of the new house, our girl decided to sneak out and get acquainted with the neighbors. Wiley was on her adventure for no more than 15 minutes before we realized she was not in the house. My SO immediately got in his car and began driving around the neighborhood. I grabbed my phone from the garage before starting off on foot to search for Wiley and realized that I had a voice message. The message was from PetHub with information on Wiley and the number of the person who scanned her tag. I immediately called the person who had scanned her tag and was told that she was no longer at that location. While speaking to this individual I had another missed call. The message was from another individual who had scanned Wiley's tag and was keeping her secured for us.
Thank you PetHub for the assistance in locating and follow up communications relating to our crazy social Wiley. I will recommend PetHub to everyone I know with pets."
Kansas City, MO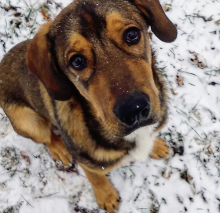 Boomer

I picked up my missing dog minutes after the report [...] he is home safe thanks to YOUR PET TAGS! thank you!!
San Jose, CA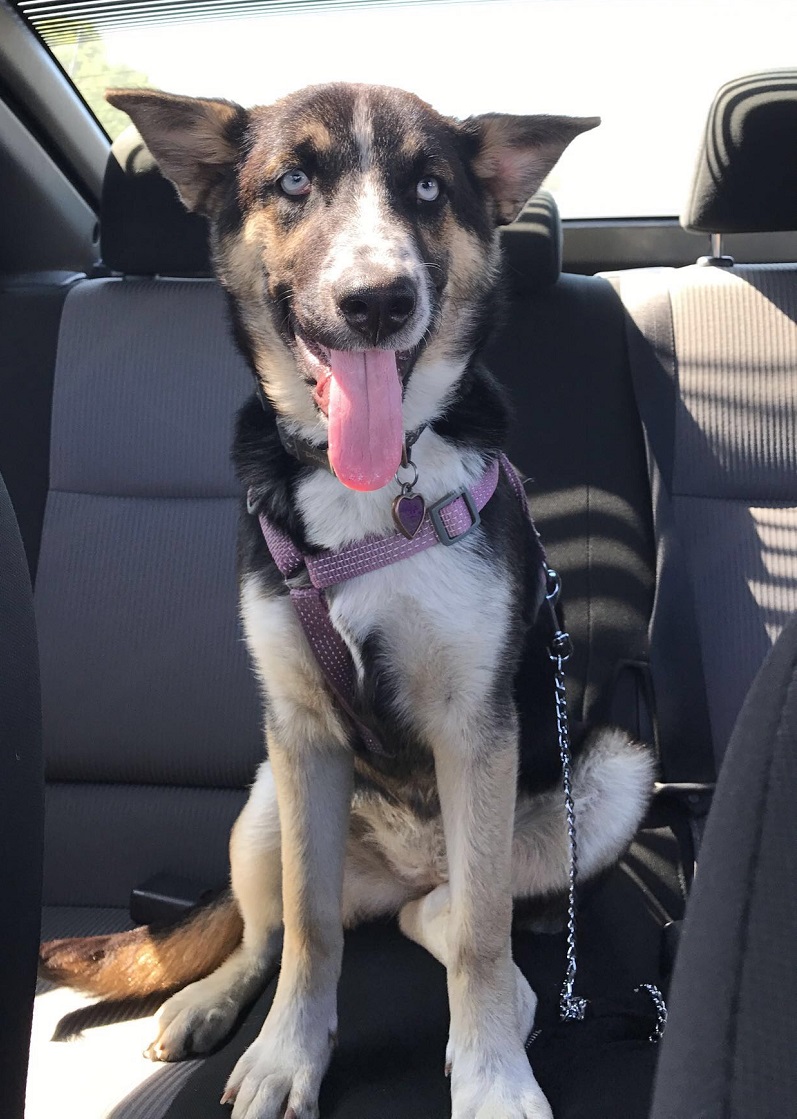 Mollie

Our gate was very old so she managed to break/prop it open and wandered off. My family spent every day looking for her. The reason we found her was because of her Pethub ID tag and the flyer that you helped me create. We used that flyer and posted it all around the neighborhood. It wasn't until yesterday that someone called me because they had a dog in their possession and the tag matched the picture of her. If it wasn't for either of those, I probably would not have gotten her back so I am beyond thankful for your services."
Vero Beach, FL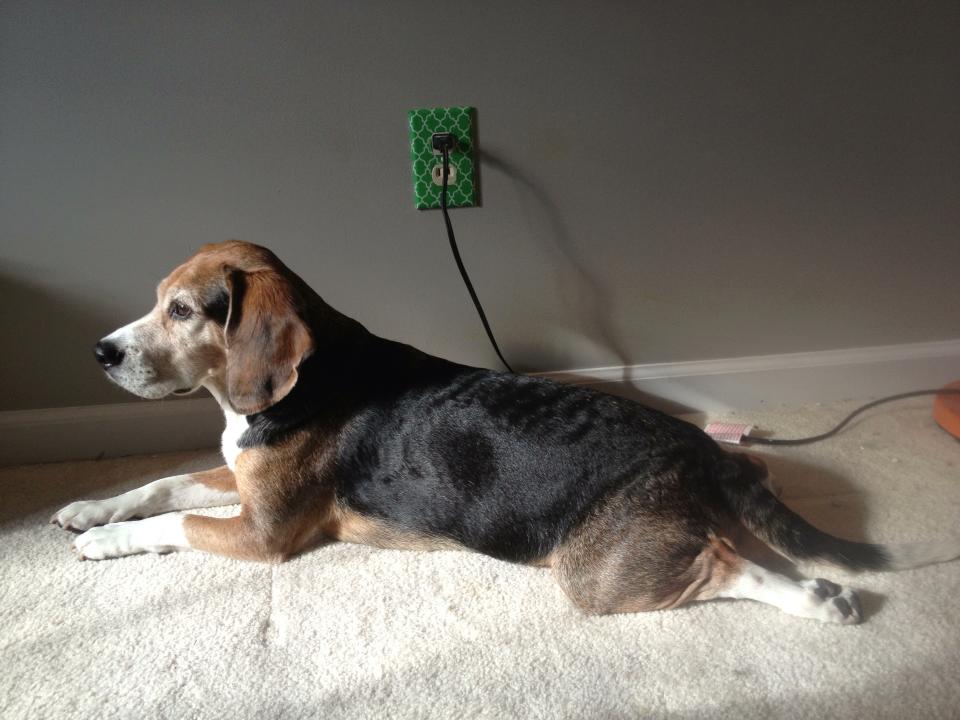 Bailey

Our 8 year old sheltie Bailey is a very good sailing dog. He travels with us on our sailboat down the East coast and spends the winter in the Bahamas. He's never fallen overboard or even gotten seasick (which is more than then captain and co-captain can say!)
We were sitting on the beach in Vero Beach one Sunday enjoying a relaxing day with friends when my husband's phone rang. A woman claimed to have picked up Bailey after she saw him running down the road. What??!! We left him down below on the boat like we do all the time. I actually didn't believe her until she pulled up with Bailey in her car. He was hot and exhausted and looked like he didn't know what happened. She said that she saw him run across the highway and followed him into a parking lot to coax him into her car. Thank goodness for such kind and caring people!
After puzzling over what happened, we finally heard from a neighboring boat that the yacht club next door was firing off guns for their changing of the guard ceremony. Bailey, like most dogs, hates guns and fireworks. We're always conscious of 'firework' holidays but who would have thought someone would be firing guns on a Sunday morning!
Needless to say, we're much more careful about leaving Bailey alone on the boat. Now we always make sure that he can't exit the companionway. He may get scared but at least he'll be there when we return!
We were so glad that Bailey was wearing his Pethub tag with his name and phone number. Sometimes I still wake up in the middle of the night and think about how badly this story might have ended."
Seattle, WA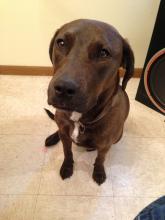 Lorelei
Meet Lorelei! She snuck out recently, but thanks to a Good Samaritan, was already on her way home before mom even knew she was missing! Her mom, Kristen, shared her story with us:

I didn't even know Lorelei was missing until we got a call from PetHub. This is the first time we've had a situation since we've had this service and I'm so glad that we have it. Lorelei was only a couple houses down, but I am definitely relieved to know that if she ever gets really lost and isn't just down the street PetHub will be there for us! I can't imagine not being able to find her. PetHub gives me the peace of mind I need. Thank you PetHub!"
W. Lafayette, IN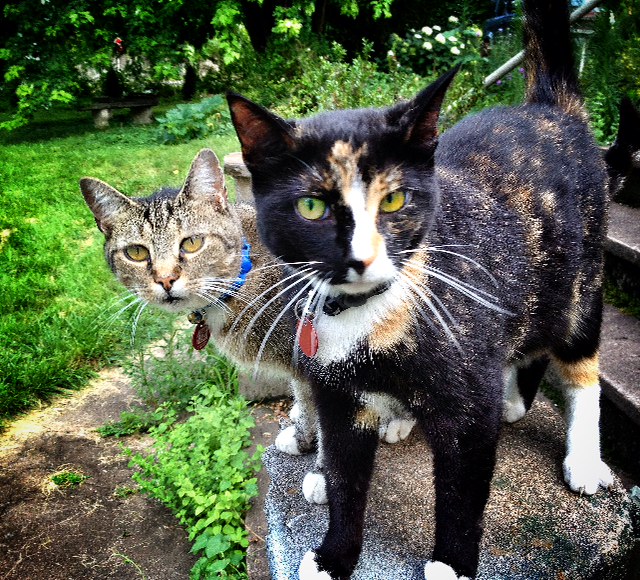 Chi-Wee
Meet Chi-Wee and Ching-Ching! Chi-Wee (left) managed to sneak out when no one was looking to go visit the neighbors, but got home quickly thanks to her PetHub tag! Her mom, Katie, shared her story with us:

My parents gave us two tags for our cats and I'm glad they did. Our older one, Chi-Wee, wriggled out of her collar yesterday while visiting the neighbors several houses away. We were immediately notified by phone and email asking if we were missing a cat. Happily our kitty was just fine. It was really reassuring to know the system works so quickly, and, it was also nice to connect with our neighbors."
Summerville, SC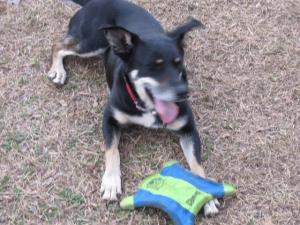 Shakes

My Shakes, I call her Mama Baby...went missing one afternoon, she has 3 legs and is 7 yrs old. We also have her 2 puppies living with us. We also have another shelter dog. All have PET HUB tags! Shakes wasn't found till 2:30 in the morning walking down a very busy 4 lane hwy. A couple was coming home from a movie and saw her, the girl immediately scanned her tag!!!! It's the only one she was wearing. Some how her other one came off!! But the Pet Hub [tag] didn't!!! Thank god!! She was about a mile from home.....She is very wary of cars since her leg was amputated.....PetHub got her data, emailed and called!! Then the good Samaritans called. Shakes was brought home safe and sound!! THANKS PET HUB!!!!!"
Saskatchewan, Canada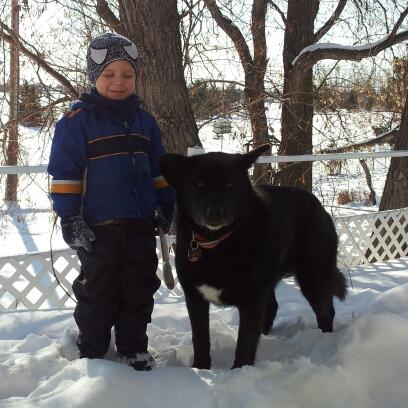 Aalla

We have just moved back to Saskatchewan from the Yukon and Aalla had little experience with summer thunderstorms. Each time we would have a storm she would get really nervous and try to get out of the yard, which is far from her normal behaviour. Maybe she thought she could outrun the storm, I don't know :)
On this particular night she scaled a concrete wall from our deck over our shed onto our neighbors shed and down his adjoining stairs and got out of his unfenced yard. We had no idea until the next morning when I was having my coffee and opened my email to find 2 emails from people in our city that had met Aalla during her "trip". We were quite shocked and glad that the PetHub tag worked! We had a personal message from each person and GPS location on a map that showed us where she had made her way too. One person indicated that at 3 am she had showed up at a house party, they gave her water and she was on her way. They indicated that she was a very friendly dog. The second person indicated that she had found Aalla when she arrived at work that morning. Aalla was on the doorstop of her work.
Turns out Aalla had made her way to the business next door to our son's daycare. She is a very smart dog and had been there many times to pick up our son. The lady left us her phone number and we were able to contact her and pick Aalla up shortly after. Aalla made it home safe and sound thanks to PetHub! Thanks to wonderful and kind people and the tag we were able to seamlessly track our dog around the city and have a way to communicate with the person that presently had her. At no time did we have to stress or worry about her :) The work of finding her was done before we ever knew she was gone!"
Olympia, WA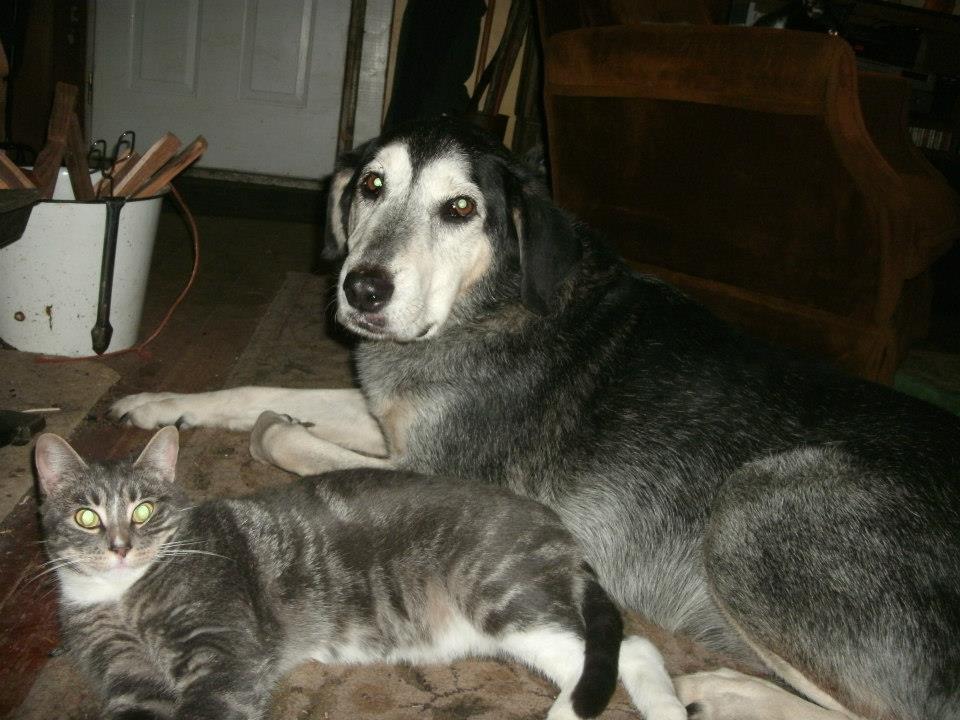 Chester
The wind blew the gate open at Chester's house this morning. He decided that it would be a good time to leave the yard and see if the local Chevron would give him a burrito. PetHub Staffer Maya saw the post on Facebook and decided to go help Chester and his owner; who was unable to leave the house. Maya was just a PetHub Pack member just helping another PetHub'er because that is what we are all about. Helping Lost Pets Get Home Faster!
San Diego, CA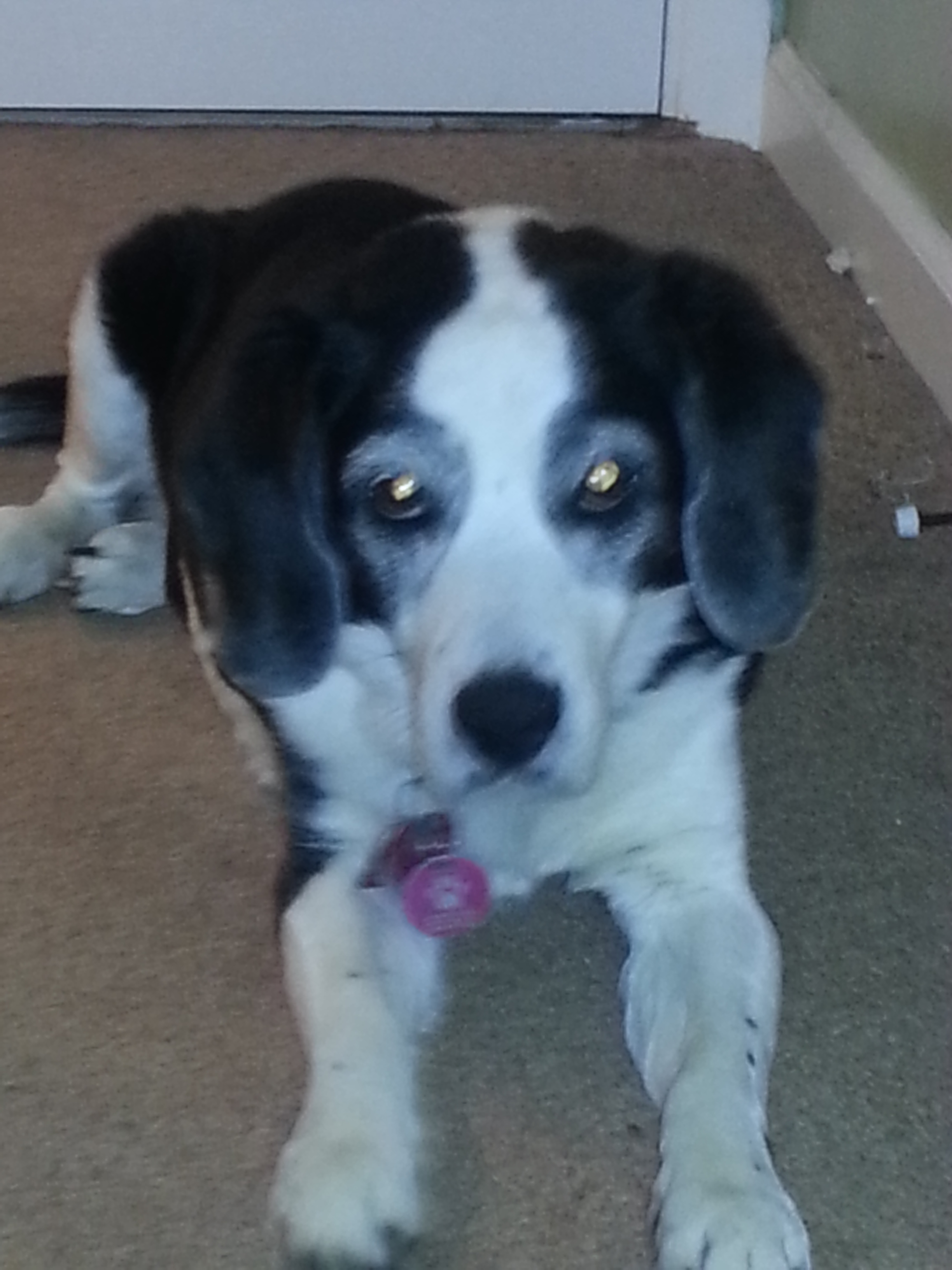 Lucky
Meet Lucky! She got home quickly and safely thanks to her PetHub tag. Her dad, Russ, dropped us this note:

System works great..Lucky was well taken care of..people were very nice. Lucky says 'woof woof'!!"
Saint Paul, MN
Sadie May

Sadie May became a locksmith for the day, slipping three locks to escape! Luckily, we got her back in less than an hour thanks to her PetHub tag!"
San Antonio, TX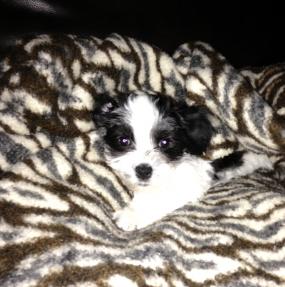 Bandit

Thank you!! My son left the back door open coming in from school. thank goodness Bella and Bandit were right down the road! All is great due to the woman who turned them in and PETHUB!!"
Ontario, Canada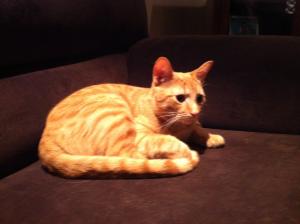 Dexter

This is Dexter! Dexter flew the coop but was quickly returned to us thanks to his PetHub tag."
Kalamazoo, MI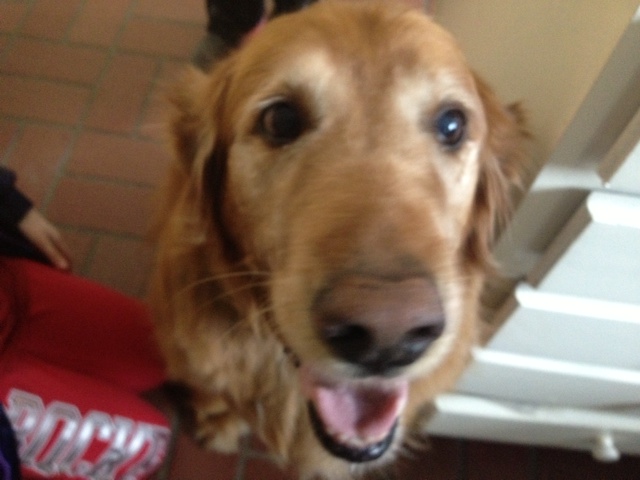 Tempe

I didn't expect to see an email from PetHub during my work day, but there it was. Tempe's tag had been scanned. Just as I was clicking on the map, the phone rang. It was Pet Hub who patched me through to the nice woman who had Tempe. She was great. Fortunately, she was a dog lover with pets who also take adventures. I drove over and got Tempe. All was good!"
Chicago, IL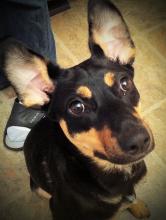 Widow

This tag is probably the coolest thing ever for a dog!"
Austin, TX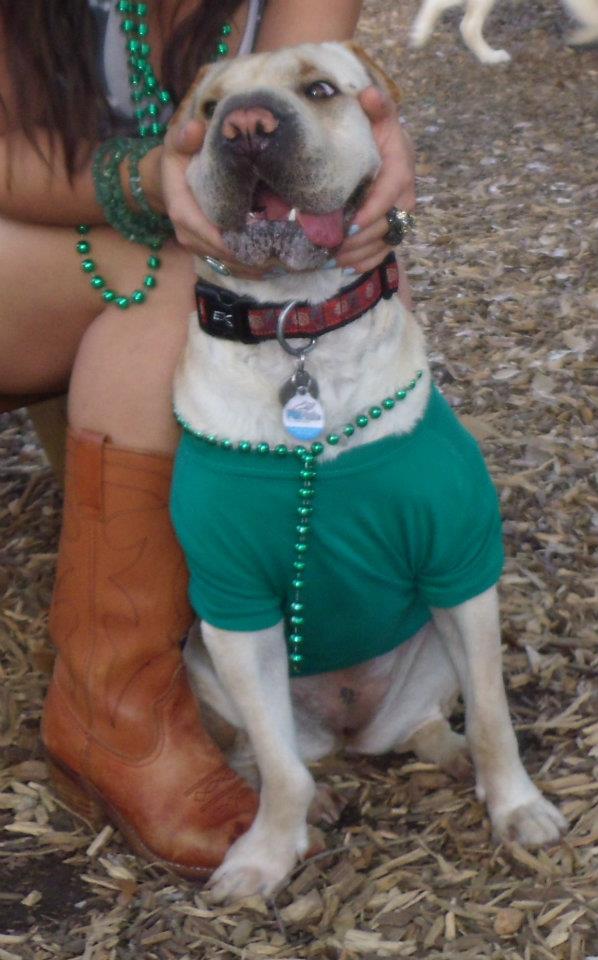 Cookie

I was visiting my daughter in Austin, Tx and took my dog, Cookie, with me. We went to the gym and left Cookie in her fenced backyard of a rental house. We returned after 2 hours and Cookie had disappeared from the backyard! I immediately got online and there was an email which produced the GPS location and time of when Cookie's Pet Hub tag was scanned. I knew she was close and had only been gone for about 10 min. Then I got an email from the finder who I called immediately. The nice people brought her back to my daughter's house and the whole ordeal took about 20 mins tops! The culprit, a loose board in the fence that we were unaware existed. So happy to have Cookie back so quickly!"
San Mateo, CA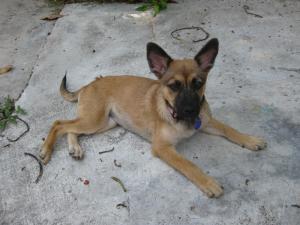 Castle
(Frequent Flyer)
Meet Castle! Back in June, she wandered away from home and found herself in a strange neighborhood. Luckily, a Good Samaritan was able to return her home the next day, thanks to her PetHub tag! Then, just a few days later, she escaped again and found herself at a local car wash where she had several people help her get reunited with her mom by calling into our 24/7 Found Pet Hotline. When we spoke to Castle's guardian, she told us:

We joke that some day we are going to find Castle's blue-prints to the house--so we can figure out her escape route. We know she likes to jump over the fence, so we never leave her alone out there. We are convinced she's got a boyfriend she is sneaking out of the house to see! We are so thankful her PetHub tag keeps getting her back to us."
New Bern, NC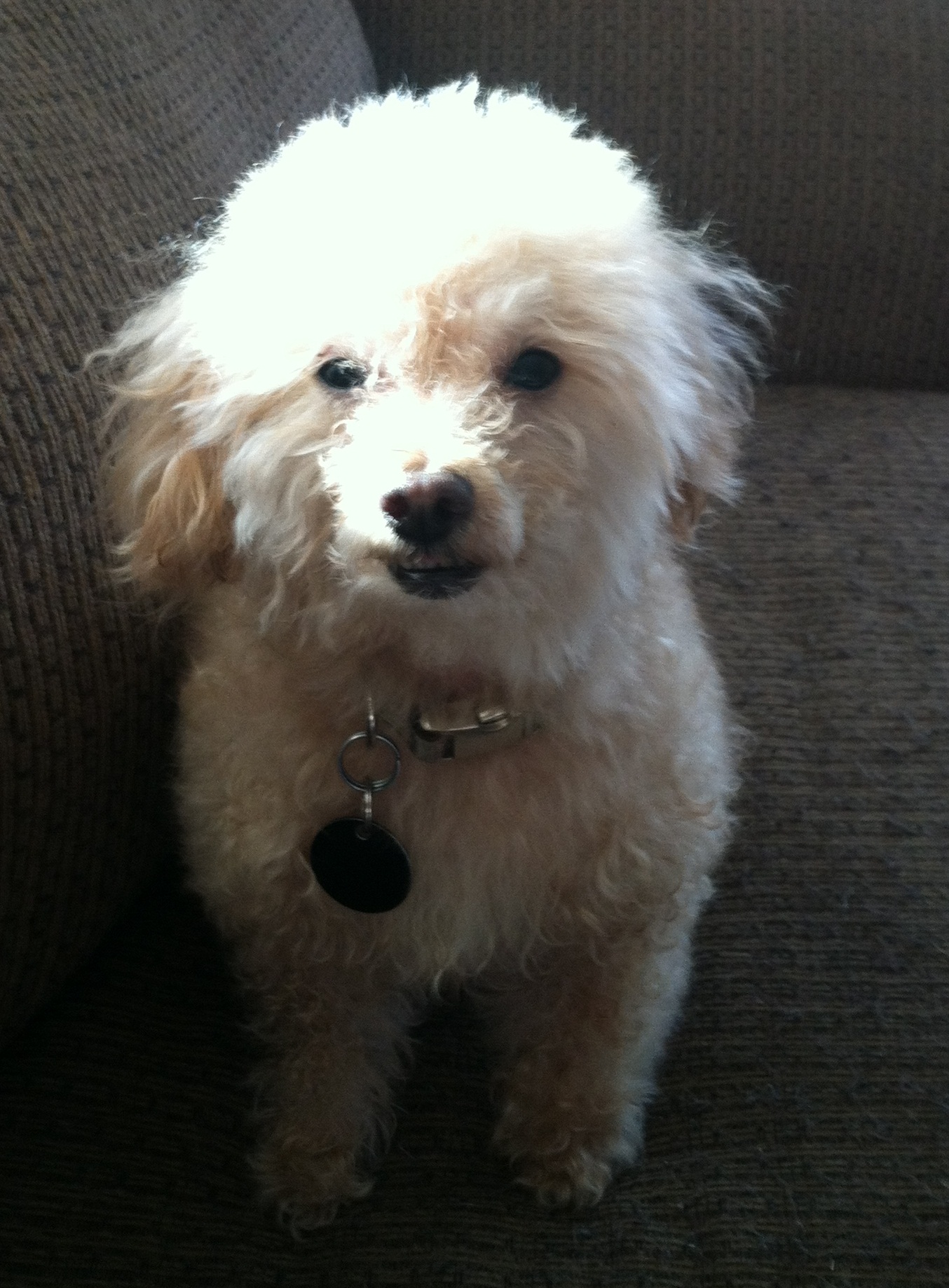 Peach

I left the house this morning, leaving Peach in the house, thinking she'll be safe. I guess my sister forgot to shut the door or something, but Peach managed to get out and someone found Peach running out on the county road (we live in a fairly decent area.) I had received a PetHub email around 1 saying that someone viewed her profile, then I get another one a few minutes later saying that they have Peach. At first I was confused cause I knew Peach wasn't out running around this morning, but then I got relieved cause she was safe. I had called her and she had brought Peach back home. Needless to say, when I got home I was kind of mad that she ran away, but happy she was safe. She wasn't happy when I had given her a bath. She must have had an adventure out running around cause she was ridiculously muddy and full of stickers. Pictures are of her post bathed, fresh and fluffy. She weighs 8-9 pounds and is a small little fur ball- she is also a puppy mill rescue dog :) "
San Jose, CA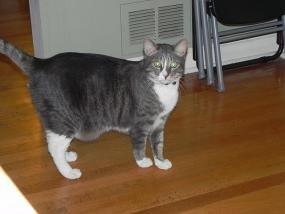 Chance
Meet Chance! He went on a tour of the neighborhood before ending up at a physical training center. Luckily, one of the people there noticed his PetHub tag and used it to get in touch with Chance's mom! His mom, Ita, shared her story with us:

He only wandered a couple of blocks, but apparently he went to a PT rehab center and some people there were concerned and one of them, a friend of an employee who was visiting, took him home. She did get my number from scanning the tag. Again, thanks- PetHub is a fantastic service!
Awards
"50 Coolest New Businesses in America"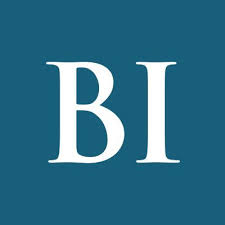 Lauren Browning & Alex Morrell
Reporters, Business Insider

What it is: Personalized pet-ID tags that reduce the amount of time missing pets are lost.
Why it's cool: PetHub uses technology to return lost pets to their owners quicker and easier. Found pets can get identified in four ways: by scanning the QR code on the back of the PetHub ID, by typing in the ID's web address, by tapping the tag with a newer smartphone, or by calling PetHub's Found Pet Hotline. Each PetHub ID tag links to a free online profile to quickly connect those who find lost cats and dogs with their owners. Pet owners can also subscribe to an alert system that connects to local shelters and rescues that can notify them if they find their pets." (article)
Dog Fancy Editors' Choice Award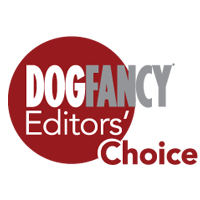 Reina Kutner
Editor, Dog Fancy Magazine

It's so smart, I kind of wish PetHub made one for humans!"
Pet Business Industry Recognition Award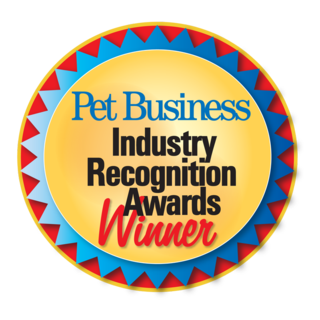 Pet Business Magazine
Category: "Dog Identification"
Pet Business magazine, "The business resource for pet retailers," recognized PetHub's ID tag solution was a winner of their annual Industry Recognition Award for innovative products. PetHub® was recognized as the leading solution in the category of Dog Identification Products.

PetHub ID tags display a QR code that, when scanned with a smart phone, connects the user to the company's 24/7 found-pet call center and emails the phone's GPS location to the missing pet's owner. An online pet profile can be used to update the owners' contact information and communicate with pet care providers."
Pet Age Retailer Silver Select Award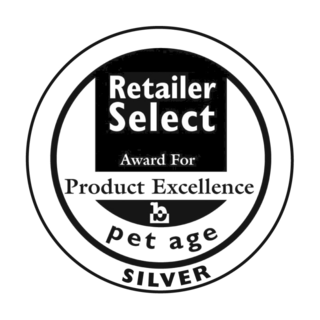 Pet Age Magazine
Silver Select Award
Pet Age Magazine honored PetHub, Inc., for its revolutionary identification tags and software services.

Pet Age has served the pet industry for 45 years. Our mission is to serve the pet retail industry by delivering timely and practical news and information about the products, trends and events that impact retailers, groomers, manufacturers and other related businesses."
2014 Pet Business Industry Recognition Award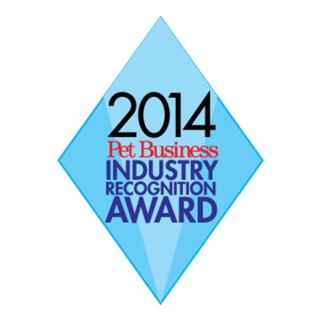 Pet Business Magazine
Industry Recognition Award

It was another banner year for the pet care industry, which was expected to surpass the $55-billion mark by the end of 2013, according to the American Pet Products Association. While much of this success can, of course, be attributed to pet owners' continued commitment to caring for their animals as valued members of the family, it would be a mistake to overlook the role that product manufacturers have played in keeping the pet care category vibrant and engaging for consumers. These companies are using innovation to make pet ownership easier and more fulfilling for shoppers, thus adding to the momentum behind the public's love affair with pets."
Articles
"Identifying an Opportunity"

Dorothy Crouch
Report, Pet Business Magazine

By offering around-the-clock support from human representatives, PetHub has established itself as a trusted brand and community resource." (article)
"Best Informational Dog Tag"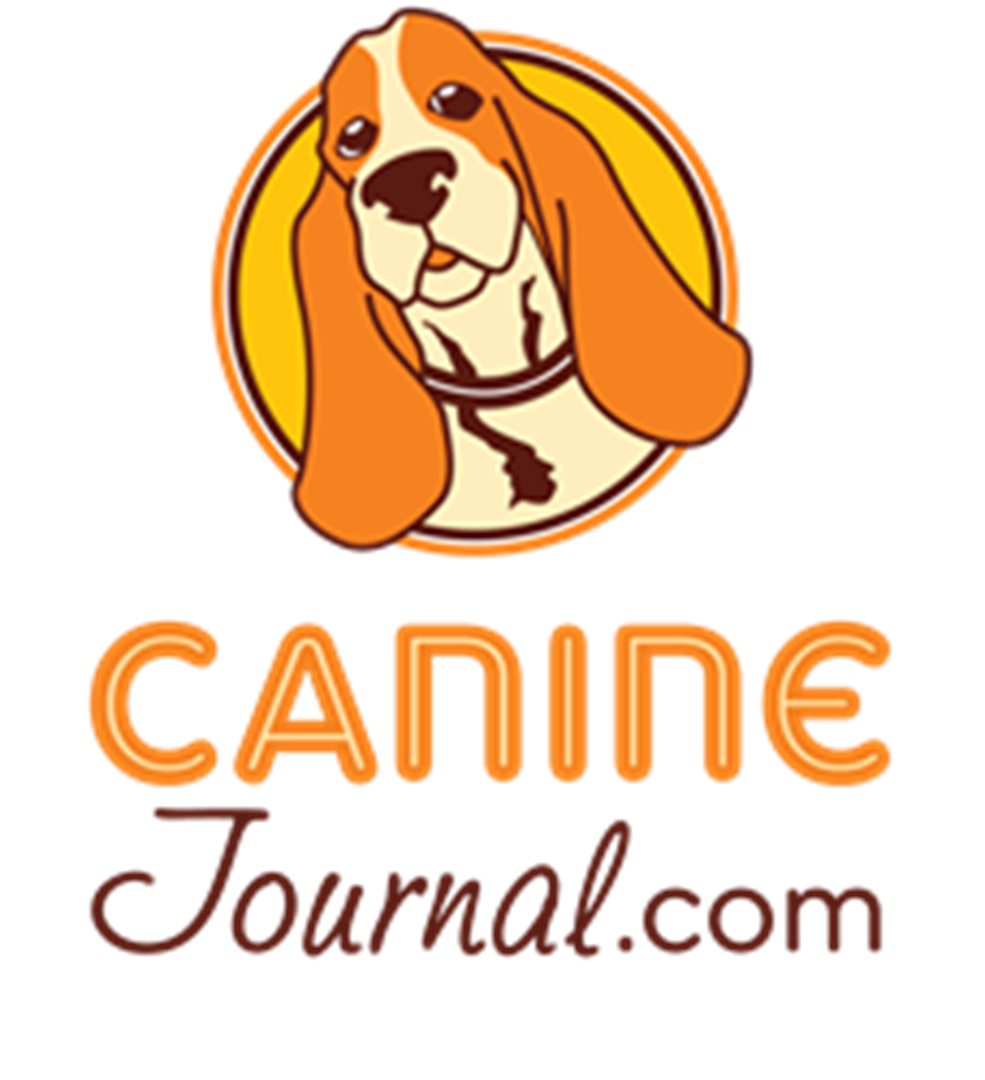 Kimberly Alt
Writer, Canine Journal

PetHub does basic pet ID tags in addition to using QR codes for dog name tags. How do the QR code tags work? First, create your pet's online profile on PetHub. You'll include your pet's name, breed, age, medications, allergies, your contact information and more. Next, you can link the profile to one of the QR coded dog collar tags. These are a bit more technical than the average ID tags for dogs, but the nice thing about them is that you can include a lot more information on them via the QR code. Compared to typical dog ID tags, if your dog gets lost and is injured, the vet can scan the QR code and learn about the dog's medications and allergies, in addition to contacting you." (article 1, article 2)
"The Internet of Dogs: Tech to Track Your Pooch"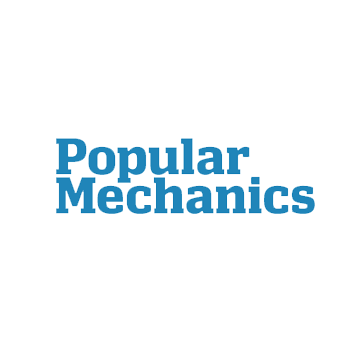 John Brandon
Writer, Popular Mechanics

I'm convinced every dog owner should get this tag!" (article)
"20 of the Coolest Dog ID Tags on the Market"

Kristina Lotz
Writer, iheartdogs.com

This brand is just plain awesome, which means their ID tags are cool too! Each tag has a QR code on the back from PetHub, so people can scan it using their smartphone to get your information." (article)
Visit PetHub's Press Page for more news