You've Activated Your Tag...Now What Does It Do?
So, you've activated your new PetHub tag and want to know all the cool benefits it comes with. You may be curious about how this newfangled type of ID tag works. Well, that tag you are holding is much more than just your ordinary ID tag - it's super charged! Let's dig in to the nitty gritty details and show you why activating your tag is one of the best things you can do for your pet!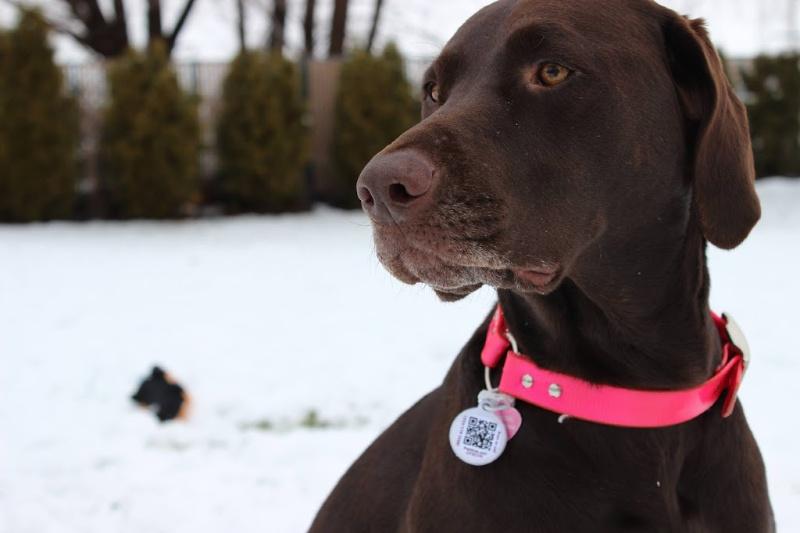 When you activate your super cool PetHub tag, you automatically get our free Basic service. This comes with some cool benefits  such as:
PetHub's 24/7 Call Center: This is one of the best parts of having a PetHub tag. Anyone who finds your pet can call this number, speak with a found-pet agent, and they will connect your pet's finder directly to you to help get them home. So you can know that some-pawdy is always there to help your pet.
Unlimited Data & Contacts: A metal ID tag can only hold your pet's name, and one (maybe two) phone numbers. PetHub digital ID tags, on the other hand, can hold unlimited amounts of data including multiple contact numbers, medical information, and more!
Multiple Tags On One Pet: You can link as many PetHub tags to one pet as you want. In fact, we actually recommend this. Put one on their collar, their harness, their leash, anything your pet might wear at any time. You can purchase additional tags here. This insures that if they slip out of one or a tag falls off, they are covered by PetHub all around!
Lost Pet Posters: Creating lost pet posters can take a lot of precious time that you might not have when looking for your lost pet. One of the great benefits of PetHub is our Lost Pet Posters. If your pet is missing, you can log into your account and in less than 5 minutes you can create a digital lost pet poster that you can print & post!
Lots of Other Cool Stuff: While our mission is to get lost pets home, being a PetHub member gets you way more than just tag benefits. You will have access to lots of cool things as a PetHub Pack Member! Our Tips & Tails blog, our basic PetHub Perks (lots of im-paws-ibly great discounts on things your pet needs & wants), our monthly pet tips & safety newsletter, and more!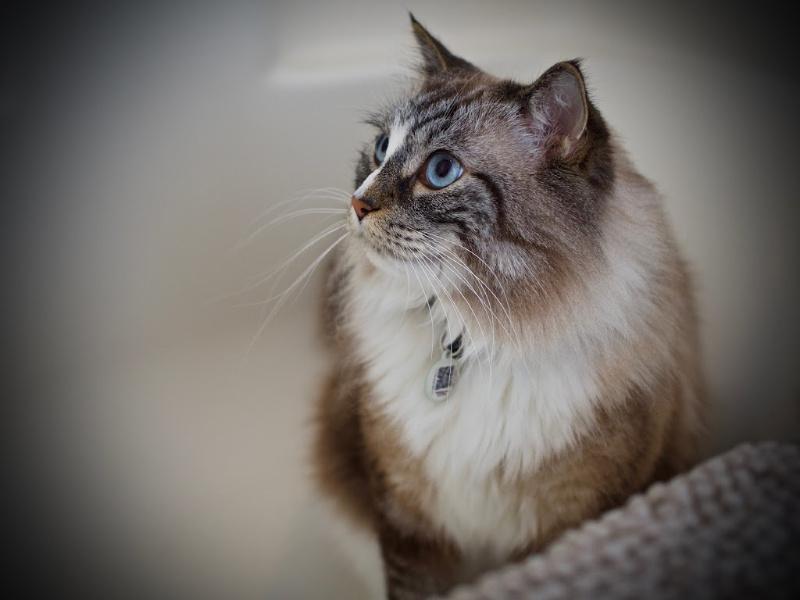 Now, if all of this is included with just our free Basic service, you already know that the extras that come with our Premium upgrade are gonna raise-the-ruff!
Our Premium service is an optional upgrade you can get for your pets that gives more ways to help get your pet home even quicker should they ever go missing. We have four different payment options you can choose from with costs starting at less than a latte a month!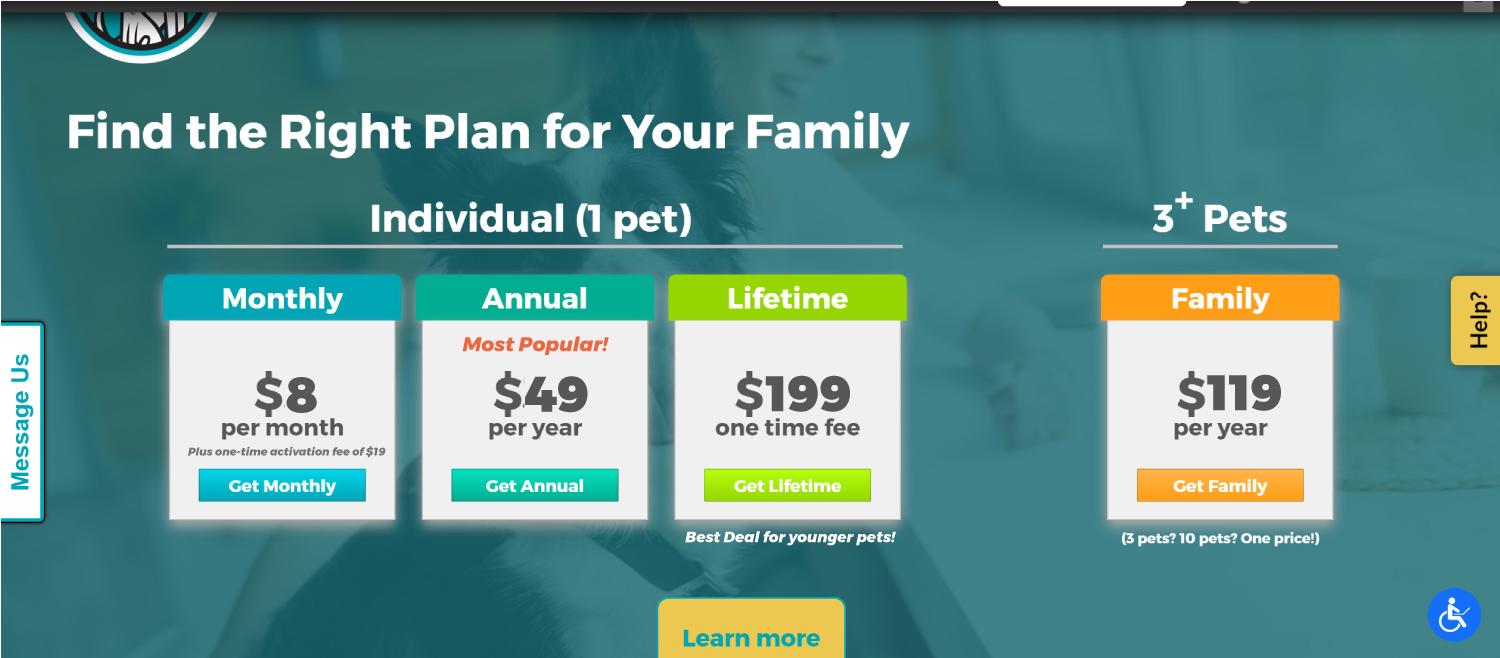 Monthly = $8/month
Annual = $49/year
Lifetime = $199/one-time payment
Family = $119/year if you have 3 or more pets (this covers all pets on your account)
While our Premium service is optional, we highly recommend it. However, we can tell you that Premium is great all day, but that won't purr-suade you unless we show the proof. With Premium, you get all the same great features that our Basic service offers, plus:

Instant Found Pet Alerts & GPS Location: Wouldn't it be great if you knew the instant someone found your missing pet? Well, with Premium that's possible. The instant someone scans your pet's PetHub tag, you will receive a text and email alert. Also, if they choose to do so (which most do), the person who finds your pet can share their GPS location so you know exactly where your pet was found. Pretty great right?
Sharing Lost Pet Posters: You already know that PetHub helps you create a quick and easy lost pet poster right from your pet's profile. And with our Basic service, you can print it off and share it around town. But what if you could share that poster on all your social media accounts to get even more eyes out there. With Premium, you can.
Community Alert System: Think of this like an "Amber Alert" for your pet. If your pet goes missing, this can send your poster to every veterinary office, pet store, humane society, and pet business within a 50-mile radius of your location. This allows you to spread the word about your pet and get them home to you as soon as possible!
Even Better Perks: Remember those PetHub Perks we talked about with the Basic service? As a Premium member you get access to all those plus all of our Premium perks. These are even sweeter deals and discounts than the basic ones (several hundreds of dollars sweeter).
If you are curious about upgrading to Premium (which you totally should be), or you want to know more about the difference between the levels, you can visit our pricing page.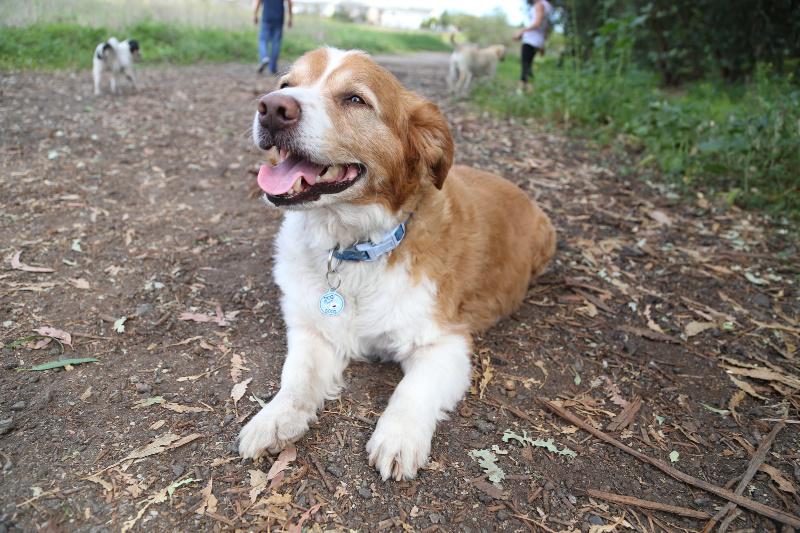 Being a member of the PetHub Pack is not only great for your pet, but great for you. So make sure that their tag is activated on their profile, and, it's important to check their tags every few months to make sure all the info on their profile is up to date. As always, if you need help with any of the above, or you just have questions in general, reach out to our support team! You can reach them at 866-795-8440 ext 1 or visit our contact form to submit a support ticket.