5 Ways To Help A Missing Pet Return Home Safely & Quickly
Finding a missing pet can be stressful. All you want to do is help return this pet to his family, but remembering the basics can be difficult in stressful situations. We've put together five steps you can take to help find the pet's owner.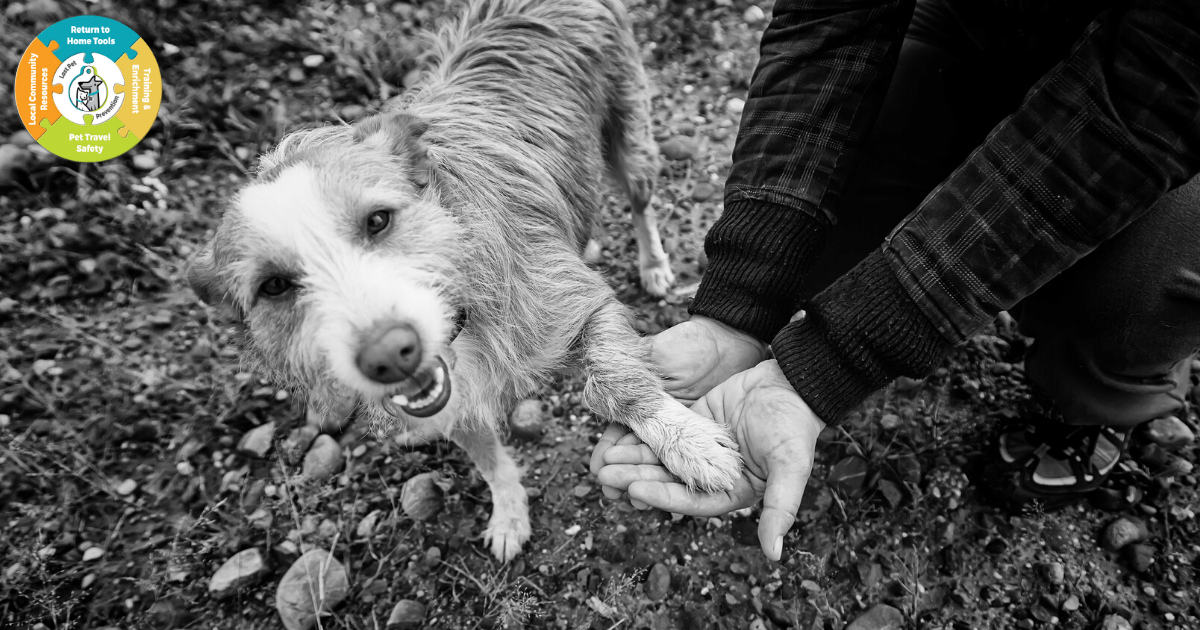 Step 1: Check their ID tag
First things first, if you find a lost pet, check to see if they have any ID tags on their collar. If so, call the numbers and see if you can get ahold of the owners. If the pet has a PetHub digital ID tag, you can scan it using your phone's camera (or call the 24/7 Found Pet Hotline printed on the tag) and access information about the animal that the pet owner has listed. This can include additional phone numbers to call, important health or behavior information, and emergency contact information.
Step 2: Knock on doors
Many lost pets are found within 2-3 miles of their home. If you find a lost pet, start by asking neighbors & knocking on doors to see if anyone recognizes the pet. You may be able to find the owner or someone who knows where that fur baby belongs!
Step 3: Post on social media
Take some good photos of the animal you found and share them on your social media (including local Lost & Found Pet Facebook Groups). Be sure to include details about when and where you found the pet and how to contact you. Make sure to keep a close eye on your messages in case the owner sees and reaches out!
Step 4: Call your local animal shelters & vet offices
Call around to your local shelters & vet clinics and see if anyone has reported an animal missing, matching the one you have found. If not, leave your name and contact information so that the shelter can contact you should someone report a missing pet matching the one you found.
Step 5: Check for a microchip
Take the pet to the nearest vet clinic or animal shelter to have the animal scanned for a microchip. If the pet is chipped (and the owner has kept the information updated), you can get the information needed to contact the owner.
So, What Now?
If none of these steps get you any closer to finding the animal's owner, and you're willing to take the lost pet in for a few days, you can take proactive steps like posting flyers around the town and calling the local animal shelter and vet clinics on a daily basis.
If you can not care for the animal while you search for the owners, take him to a local animal shelter, rather than simply letting him run free (this can be very dangerous for him and make it more difficult for him to be reunited with his owner). Calling the shelter is one of the first steps most pet parents do if they are missing a pet, so this is a great, safe option for protecting a lost pet.
The PetHub team is always available to help get pets home safely and quickly. Our 24/7 Found Pet Hotline is staffed by humans (yes, not robots) and we can help finders connect with pet owners. Our Customer Support is available via phone or email during normal business hours (Monday-Friday, 9am-5pm PST) and can be reached at support@pethub.com or 866-795-8440 ext 1.
Curious what steps pet owners are taking to get their pet home safely? Check out our post for pet owners!