This is a featured guest post from TrustedHousesitters - We connect a community of home and pet owners with sitters to solve a common two-sided problem - pet care and cost effective travel.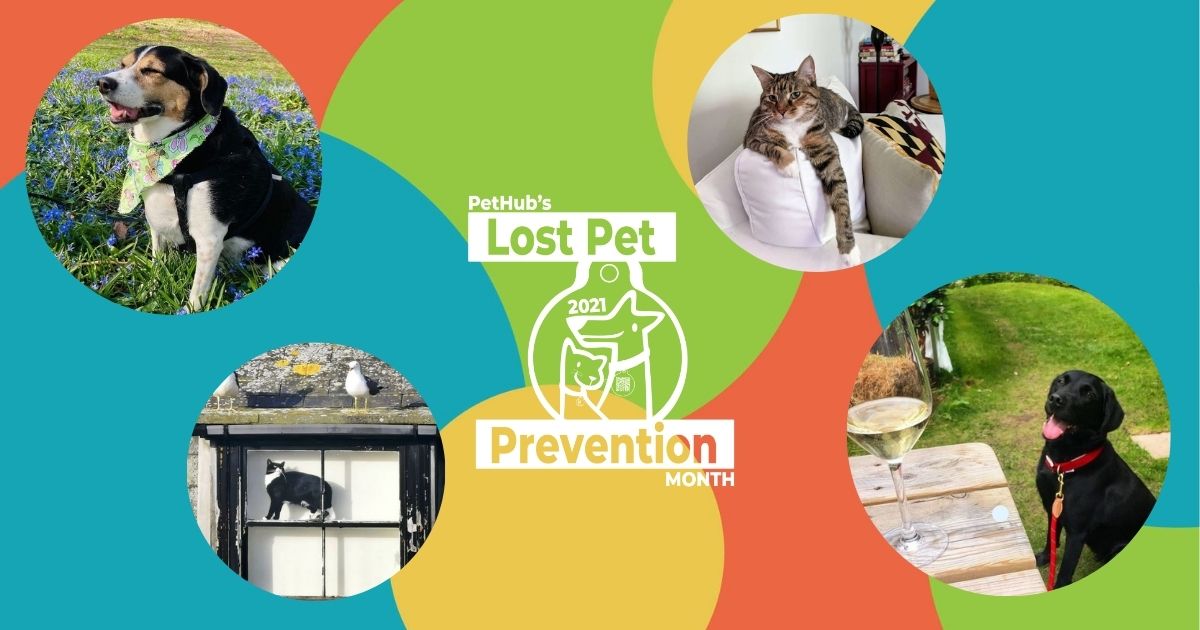 Vacations are a time to relax, unwind and switch off — but for many pet parents, trying to find reliable and safe pet care you can trust can be stressful! So with summer just around the corner, we're sniffing out some of the top ways you can keep your pets safe this Lost Pet Prevention Month.
Vacationing with your furry friend
Vacations can be a great way to bond with your pet, but the truth is not all pets will enjoy the change of environment. Pets love their own home and routine, and the unfamiliar surroundings of a new location (or a disrupted routine) can be stressful for them.
According to a recent poll, 27% of pet owners are planning at least one or two trips with their furry friend in the next year. But when you couple that with the fact that the potential for pets to go missing spikes in July and August, when travel plans are in full swing, it really does highlight the importance of ensuring that our pets stay safe and happy over the vacation season.
That's why many pet owners are now opting-in for a pet sitter when they're away on vacation instead.
Vacation pet sitting
There are many different types of pet sitting services available, from overnight sitters to drop-in sitters.
In-home pet sitters, like those on TrustedHousesitters, look after pets while their owners are away in the pet's very own home. Providing one-on-one dedicated care, they keep up your pets regular routine and look after them just like you would if you were home. Think of it as a staycation for your pets!
Tips for safe pet sitting stays
According to recent studies, 37% of pet owners have opted against travelling to stay at home with their dog. While staying at home cuddled up with our dogs doesn't sound all bad(!), thanks to the world of in-home pet sitting, pet parents needn't miss out on their well-earned vacations anymore.
Keeping your pets at home with a sitter is arguably safer and kinder for them — in fact, vets around the world agree that almost all pets prefer staying at home. However, there are still some measures you can take to ensure your pet's safety while you're away:
1. Do your research
Your pets are a member of your family, so it's important that you know they're in safe hands while you're away. Be sure to read your sitter's references and reviews, and conduct an interview beforehand where you can chat more about their experience and your pet's individual needs and requirements.
Pet sitting sites like TrustedHousesitters make this easy with thousands of verified and reviewed sitter profiles to explore. You can even read reviews from fellow pet owners, just like you.
2. Communicate about your pet's routine
One of the main benefits of an in-home pet sitter is that they keep your pets in their usual routine as much as possible — from their daily walk to dinner dished up by 5pm. So be sure to give your sitter lots of information about your pet's current routine, from the time they normally wake up, to when they get fed, to their regular walking route and more.
This way, your sitter will be fully prepared to ensure your pet is relaxed, safe and happy whilst you are away.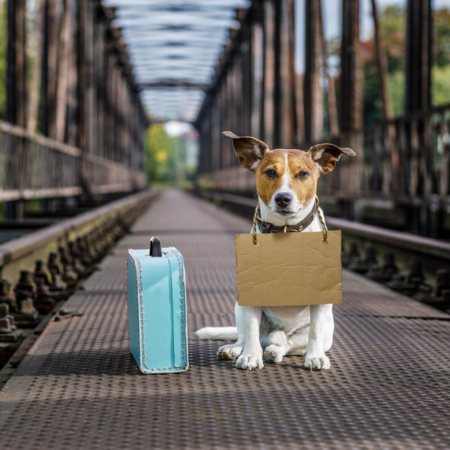 3. Update your pet's ID tag and microchip
Your pet's ID tag and microchip are their ticket home if the unthinkable happens and your pet does go missing. For extra peace of mind, make sure your details are fully up-to-date before you head off, and that your pet has their ID tag securely attached to their collar.
It's also recommended to provide your sitter with a handy list of nearby vet practices and shelters, as this is often where lost pets are taken once found.
4. Teach your sitter your pet's recall
It goes without saying that dogs should be kept leashed in any open areas, but if you're comfortable with your dog going off-leash (where safe to do so), and they have a recall cue, be sure to run through this with your pet sitter.
Recall is a great safety measure when it comes to dog walking, and will come in particularly useful should your dog get spooked while out on a walk — or should a rogue squirrel catch their eye!
5. Provide a pet/home risk assessment
Don't worry, we're not asking you to dig out the health and safety forms! But taking some steps to pet-proof your home is always a good idea, vacation or not.
Make sure to secure your backyard by checking there's no loose fencing or gaps where your pooch could dig its way out. Similarly, be sure to let your pet sitter know if your pet has any quirks or nervous traits to watch out for, such as bolting for the door when the post arrives.
Pet sitters are familiar with caring for pets of all types of dispositions, and rest assured your pet's safety and happiness will be their number one priority. When it comes to safe pet sitting stay, communication is key, so just be clear, honest and transparent with your sitter and you'll be on your way to happy pets and worry-free vacations in no time.
Don't forget, as a PetHub premium member you can claim a FREE year of in-home pet sitting (RRP $129) from verified and reviewed sitters you can trust, who won't charge to keep your pets safe and happy at home. Simply log in to your PetHub account and visit the Pack Rewards page to redeem your free TrustedHousesitters pet owner membership.