Most dog owners will tell you that they love their dogs until they start smelling, well, like a dog!
There are a number of things that can cause your normally pleasant smelling pooch to suddenly reek like a skunk, ranging from something in their environment to a medical condition that has gone unnoticed by you or your veterinarian.
A bad stench could be an indicator of something more serious and since keeping everyone's pets safe is our priority, we like to keep folks on the lookout for when a bad smell becomes a big problem for your pet.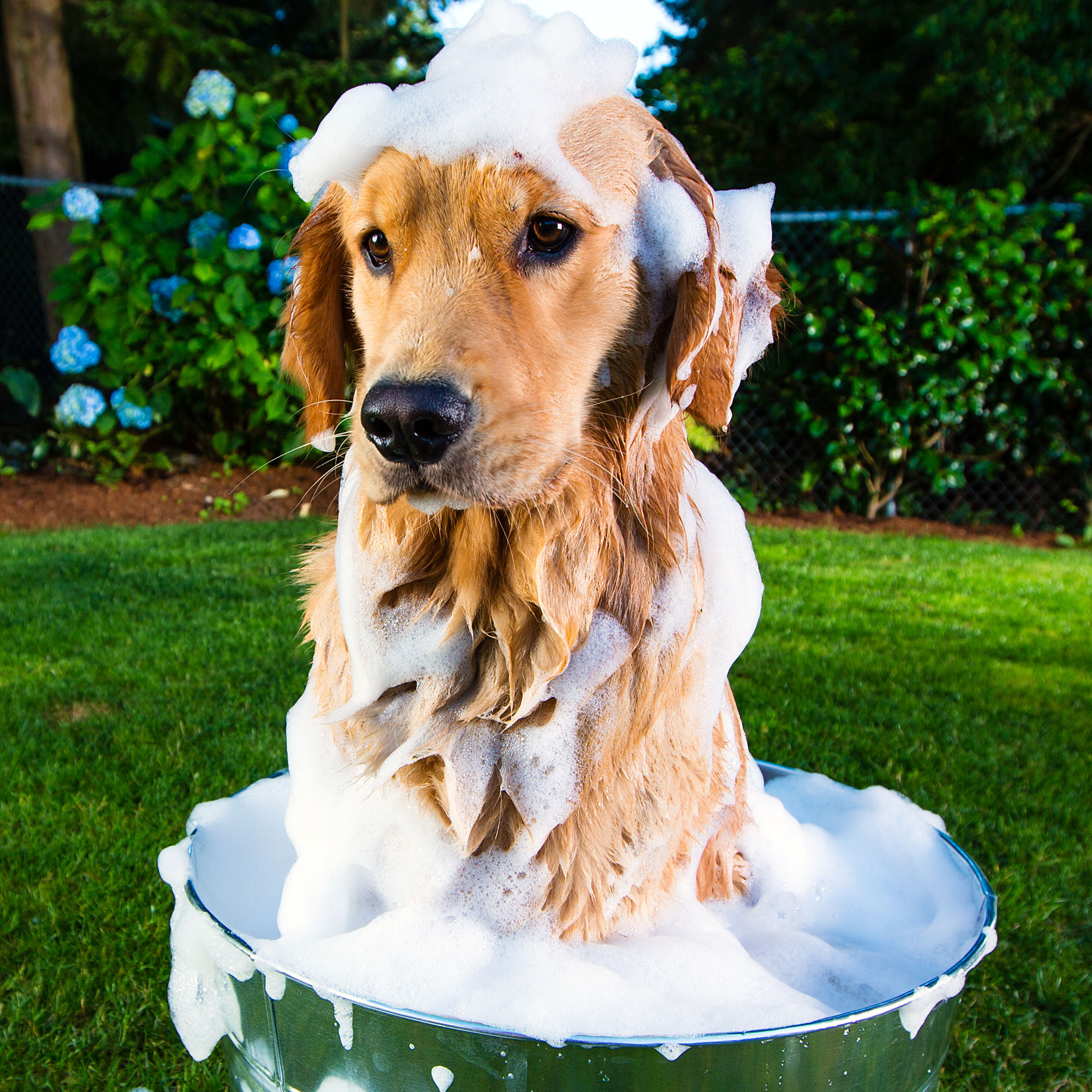 Since you are most familiar with your four-legged friend, you are more than likely well acquainted with the usual "doggie" body odor, which is usually most noticeable if the dog is wet. This is normal and should correct itself once the fur dries out completely. For instance, wet paws are pretty much unavoidable when your pet goes outside, but taking the time to wipe them down is not really common.
Dogs gather a great deal of their information through their noses, and when they find something that sets their snouts tingling with delight, they immediately want to roll in it, or carry it around for a while. As a result, poo from other animals, bits of deceased animals, fur, feathers, and all sorts of other unsavory-smelling materials can easily get lodged in their coats, becoming a breeding ground for odor-producing bacteria. This is especially the case with longhaired breeds, or those that are suited for hunting or romping over large expanses of land.
Still, be careful not to bathe your dog too often, however, as most shampoos tend to remove essential oils from the dog's skin and coats. This is extra important if you have a breed that swims or spends a great deal of time in water as too many baths can damage their coat's natural waterproofing qualities.

Another possible cause of doggie odor is poor hygiene, particularly of the ears and the teeth. On a routine basis, use a small flashlight to check your dog's ears for foreign items that may have gotten stuck in the ear on one of the animal's many adventures outside, or for signs of an infection.
Once you've removed the initial build up, squirt a small amount of the ear cleaning solution into the dog's ear, then rub the ear with in circles a few times to loosen any wax in the inner ear canal. Place a cotton ball just under the ear flap and lean your dog's head toward it to drain any remaining fluid and dissolved wax into the cotton ball. Using a clean cotton ball, wipe away any remaining solution. Do the same with the other ear.
As with young children, a very small amount of toothpaste is all that is needed to do the job; it does not need to be any more than the size of a pea. Lift your dog's lips so that all the teeth are visible, and then brush for about a minute, taking care to brush each side of all the teeth.