Who Am I....
I like to think of myself as a good red wine, you'll like me more with time, as I tend to be slow to warm up 

 I enjoy the outdoors, exploring with the pups, or playing a great game of ultimate frisbee! If outside is required, I'm in! Especially if water is envolved 

But..... I also love a good movie binge with snacks as much as the next person.
Where I Came From....
I moved around when I was younger and landed where I am now about the age of 13. I went off to University for a couple years chasing the medical career path after graduating from Comminity College with an AA Degree. Before working at PetHub I worked at a Veternarian Clinic where I found my passion for saving animals. I have always been the type to rescue an animal from a shelter, rather than buying an animal, but working at a clinic showed me how much more I could do for animals. 
Why I Am At PetHub....
I'm here at PetHub because it allows me to save animals on a much larger scale than before. Though I am not actively saving lives through animal medicine, I know that I am making a difference in pet lives around the world. Getting them home safe means a lot to me, and definitely drives me to work harder, and learn as much as I can.
My Part In PetHub....
I am the Customer Care Specialist here at PetHub, I manage customer support (and many other things along the way). I am part of the front lines of getting pet's home! I mostly help get the pet's profiles set up so when they are found, they can be reunited with their families!
I hope your experience with PetHub is puuuurrrrr-fect!


Racheal
Customer Care Specialist
PetHub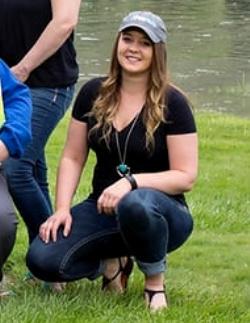 up
0 users have voted.
Did this post provide value?