For almost 3 years now, Lorien Clemens has been hosting an Internet radio show where she speaks with experts about technology and the role it plays in our pets' lives. We are in the process of moving the archived shows over to this new forum so that they are available should anyone wish to learn more about some of the topics that have been covered. If you  have any particular topics you'd like to have address in a future show, or know of a guest who would be perfect for us to invite onto an up-coming episode, please email lorien@petlovergeek.com.
--
About Lorien Clemens (Host)
For her "day job" Lorien Clemens serves as Vice President of Marketing & Operations at PetHub, Inc. Lorien joined PetHub, Inc., in June 2011 as the little start-up was just a wee pup. Since her joining PetHub, the lost pet recovery software service has become a respected industry leader. She has guided PetHub to its wins of multiple pet industry awards, including two Dog Fancy Magazine Editors' Choice Awards, the PetAGE Magazine Retailer Silver Select Award, and two Pet Business Magazine Product of the Year Awards for its unique digital ID tags and online services. Most recently, PetHub was named one of Business Insider Magazine's 50 Coolest New Businesses in America.
Individually, Lorien was named the Pet Industry Network's 2014 Pet Industry Woman of the Year and was a keynote speaker at their national conference in 2015. In early 2016, Lorien was also honored by PetAGE Magazine as one the pet industry's Women of Influence.
Nestled in the woods outside of the tech-mecca of Seattle, Washington, Lorien lives with a Boston Terrier, a Border Collie Lab mix, two cats and her husband, a true nerd in his own right. An avid fan of science fiction and die hard technophile, she loves investigating new, exciting tech trends and all things geeky and pet related for Pet Lover Geek!
About Sam"wise" Sinko (Show Coordinator)
Sam-oh-so-wise Sinko joined the PetHub in 2017 as the Customer Success Manager and was quickly recruited by Lorien to join the Pet Lover Geek team in her "spare" time. Sam has been writing since she was just a pip-squeak and she enjoys investigating & sharing all things geeky with our listeners!
Sam is a Wenatchee, WA native, born & raised, and loves all the ways she can get out and explore with her pups. She lives with her geeky Golden Retriever named Luna (yes, like Luna Lovegood), her snuggly Chocolate Lab named Cocomo, and her longtime boyfriend. Her geek world of choice involves anything Harry Potter! Sam loves being part of the Pet Lover Geek team and letting her nerd flag fly!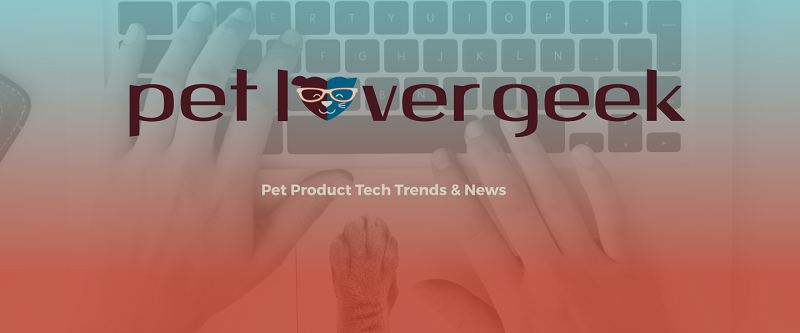 up
0 users have voted.
Did this post provide value?