Furcode.com users: Your ID Tags No Longer Work!!
It appears that Furcode.com has gone out of business - but we here at PetHub.com want to help!
We recently learned that Furcode's website is no longer active and we've had their users reaching out to us for help. The Furcode ID tag your pet has on their neck is no longer a working ID tag. To help Furcode users, PetHub is offering a free ID tag (just pay the cost of shipping). Or, you may apply the $14.95 coupon toward a regularly priced tag from our catalog. Simply click one of the links below and when completing your purchase use the coupon code: FURCODE
ENDS 3/31/2018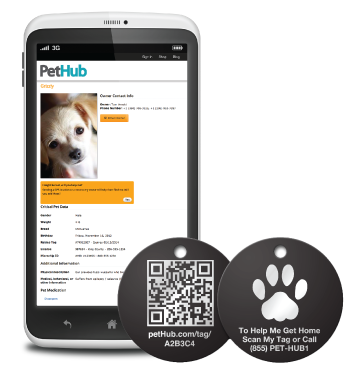 Option 1: Free Tag - Get your free tag by clicking the button below and using coupon code FURCODE at checkout. (Sorry: U.S. customers only)
 
Free Tag!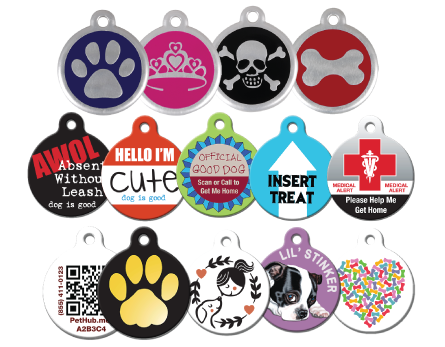 Option 2: Upgrade with a $14.95 discount - Use coupon code FURCODE and apply it toward any regularly priced PetHub premium tag. Click the button below to see your options and make sure to use coupon FURCODE at checkout.
 
Upgrade!
Details:
Free* aluminum ID tag (black, medium-sized) - links to a free profile at PetHub.com
24x7 "Found Pet Hotline" toll-free phone number (staffed by human beings, not automated) (also part of our free, Basic service)
Stores / displays critical data (unlimited emergency phone numbers, microchip/license/rabies tag #s, medications, insurance, etc.)
Encrypted & safe - you control what is shown and when - 128-bit encryption throughout
---
*Must pay shipping & handling. Washington state residents must also pay appropriate sales tax. Limited one $14.95 discount per purchase. Not applicable to "Products that Give Back" donation items, custom tags, or integrated collars.  Limited time only. Orders are processed Monday through Friday. Please allow 5-7 days for delivery after your order is processed - U.S. customers only. Questions? Contact PetHub Support. We're here to help!
---