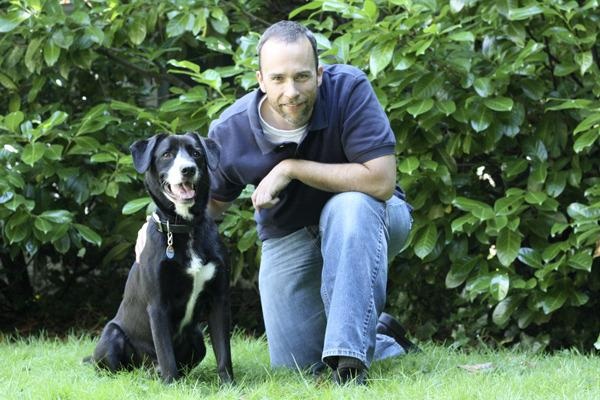 Tom Arnold (PetHub Founder and CEO) left Microsoft to address the challenge of lost pets never making it home. He was spurred by these daunting statistics:
One in every three pets will go missing at some point in their life
Less than 20% of dogs and 2% of cats that go missing will ever return home
Only ½ of the 6 to 8 million companion animals in shelters leave to rejoin their original families or are placed with a new "forever" family (the other 50% are euthanized because of lack of space - something no one wants, especially not the people tasked with that horrible responsibility)
No one had fully solved this problem to date. Tom realized the technology was literally at all of our fingertips and the time to do something was now. "I'd been thinking about this since early 2007, started building the business plan in 2009, and now I was ready – and determined – to build a system that would solve this problem once and for all."
In early 2010, he started PetHub in Seattle with a small team of University of Washington interns and a talented team of local technology experts who gladly volunteered their time. Fueled by pizza and a passion for helping animals, they began designing and building the PetHub.com website. By May 2010, they had a small group of local, ardent "early-adopters" on board helping Tom and the PetHub team with feedback and testing of the "alpha" version of the site which was the initial framework of pet profiles that could link to personal data and local service providers.
Meanwhile, Tom began researching other technologies that PetHub could harness to help lost pets. At a business seminar in the late summer of 2010, Tom discovered PetHub's first big technology tool, the QR code. "I thought, wow, how cool would it be to put this on an ID tag and have it link to the profiles we'd already built?" remembers Tom. He worked with a local laser etcher, perfected the process and then filed a patent in August 2010! Voila! The world's first "Quick Response" code on a physical pet ID tag that linked to a unique, easily updateable, online profile.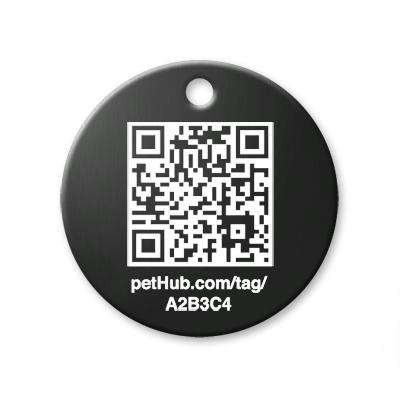 PetHub.com site officially launched its first public version of PetHub.com on November 5, 2010, nearly a year to date after Tom first left Microsoft. In just a few months, the new site had added hundreds of pet care articles, local parks and businesses. Quickly, the first buzz about what PetHub was up to began. An article on CNET brought them their first national attention and almost overnight, PetHub gained 3,000 new users in only 3 days! And, most exciting, on Christmas Eve of 2010, the PetHub team helped the very first PetHub protected pup (two actually) reunite with their family after an unauthorized "walk-about" in a busy Memphis suburb. The team was elated: the system worked just as it was designed!
But the work did not stop there. The team grew to 4 full time employees and an army of interns and the feature building ramped up in earnest. By mid-summer 2011, PetHub's 1.5 version launched, new tag styles (including collars!) debuted and the tag linking and ordering processes were streamlined. However, the real magic was just around the corner.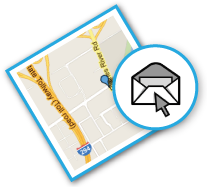 Just later that summer, PetHub "Protect" took it up another two notches with the addition of PetHub's "Premium Subscriptions." Users now enjoyed the benefits of a Shelter Alert system that sent out "virtual lost pet posters" (think "Amber Alert for Pets") to local shelters and rescues. Even cooler than that, when a pet's QR code was scanned by a smartphone, it sent the pet parent an email with -- drum roll, please -- a GPS map of where the pet was located! That's right folks, the first GPS notification system for lost pets that didn't require a bulky, battery-tied collar attachment. Genius!
Refusing to stop their quest to help get lost pets home faster than ever, the PetHub team launched into Canada in September 2011, and by the end of the year, they'd been awarded two major industry awards: Dog Fancy's "Editors Choice" and PetAge Magazine's "Silver Retailer Select" awards. Wowsers!
Not one to rest on their laurels, the PetHub team continued site improvements based on customer feedback and forged a "pawsome" partnership with the amazing tag manufacturer, Red Dingo. This partnership skyrocketed PetHub's ID tag quality and membership continued to grow (and more and more pets made it home quickly and safely).
In May of 2012, the most important improvement to the system to date debuted: PetHub's 24/7 Found Pet Hotline. Unlike any other lost pet recovery system on the market, Tom and the PetHub team decided to keep this a totally free service. They wanted to make sure the pets in their care had the absolute best chance to get home quickly and safely, and the addition of the free phone number did just that. Every new tag and collar from that point on would have the phone number listed and now one little PetHub ID had 3 ways to help a lost dog or cat reunite quickly with their family.
Pet recovery rates skyrocketed and customer satisfaction boomed (PetHub consistently has a customer satisfaction rate over 96 %!). In fact, at the end of 2013, an analysis of hundreds of dogs and cats recovered through the PetHub lost pet recovery system showed that a whopping 97% made it home in less than 24 hours. In fact, 25% made it home in under an hour! Incredible!!
Later, in the winter of 2012, while the team was working hard to launch PetHub.com into Europe and translate the site into four new languages, Tom began experimenting with yet another new technology, the NFC chip. For several months, he worked with manufacturers to create an ID tag that not only had the website, QR code and the free phone number, but also had an embedded NFC/RFID (the same type of technology in microchips) into a single ID tag. By April 2013, PetHub launched the first beta versions of their new "Tap Tags™" using Tom's patent-pending technology. The response was HUGE. Popular Mechanics, the BBC and Fox & Friends morning show quickly jumped on the news and the PetHub team was awarded two more industry awards!
Then in 2016, PetHub was asked by municipalities to work on the challenge of bringing modern pet ID tags into their pet licensing programs. The idea was interesting enough that PetHub spent the entirety of 2016 attending events and conferences to better understand the challenges that city, county and state administrators face with licensing and protecting animals. The result was the launch of the PetHub Solutions program with its first large cities launched in the spring of 2017.
The site continues to grow rapidly and is approaching 1-million pet profiles! Keep up to date and check PetHub's Press page for the latest news. (Be sure to also read some of the great Testimonials about PetHub).
Recently filed patents include:
PetHub Quick Response Identification System (April 2021) - beyond the original patent filing in 2010 for the digital ID tag, and 2011 for GPS and SMS notification system, and 2012 for the NFC enabled ID tag, this filing is about the entire system: ID tag, owner notification, "safety circle of friends" notifications, leveraged telephony & VoIP, "Community Alert" (like "Amber Alert" for pets) with 17k shelters, passive GPS notifications & alerts, and more
PetHub Safety Mul-Dex (April 2021) - allows multiple contacts (1 or more emergency contacts plus the rescuer who found the pet) to connect safely and securely in real-time to quickly help the pet get home