Every day is a celebration when your pet is by your side! There's no real need to have a specific day to celebrate the love you have for your pet. That said, if you search quickly online, you'll find that there are TONS of days, weeks and months dedicated to pets.
We love knowing that practically every day in the year is dedicated to animal appreciation days in one way or another, ranging from a breed appreciation day, health and wellness campaigns, training, and national animal celebrations.
The PetHub team scoured all of lists that included any national pet appreciation day, week or month, and have come up with important national pet holidays we think you should know about.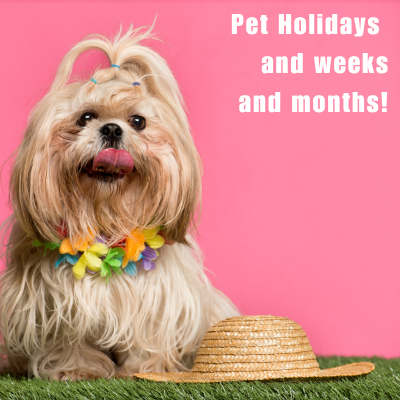 Pet Holidays to Celebrate Each Year
February, 22 - World Spay Day
Spaying and neutering pets can positively impact a pet's overall health, reduce their risk for developing certain types of cancer, and also helps to reduce pet overpopulation. It's an important responsibility for pet parents to learn about, have conversations with their veterinary team, and plan for.
Cost for spay and neuter procedures range, and a large number of local animal welfare organizations help to coordinate low-cost resources for their local community. Some Pet Insurance policies can help to cover the cost of spay and neuter, so if you're adopting a pet and are considering pet insurance, it's something to research when comparing policies.
PetHub's mission of helping to keep pets happy, safe and HOME for the rest of their lives coincides with the importance of spaying and neutering, too. An intact male is more likely to go wandering in pursuit of a potential partner, which could also result in them getting hurt while they are away from a home. Please speak with your veterinary team and plan the correct course of action for your pet, today.
April, 2 - Every Day is Tag Day
One in three pets will go missing in their lifetime. We're going to say that again because the statistic is staggering.
One in three pets will go missing in their lifetime.
That's a huge percentage of animals that are separated from their humans. The importance of visual indicators, like tags, when confronted with a lost pet is huge.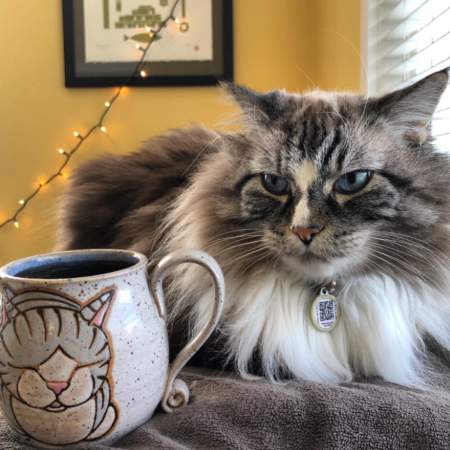 Pet tags, aka visible identification, help those who may encounter a lost pet to know that they "belong" to someone. We also know that an activated and up-to-date tag can help a pet get back home before they ever enter a shelter, reducing stress for both pet and their humans.
While any tag is better than no tag, we know how amazing PetHub tags can be in aiding in pet reunification. If you don't have one, yet, you can snag one or a handful of them here.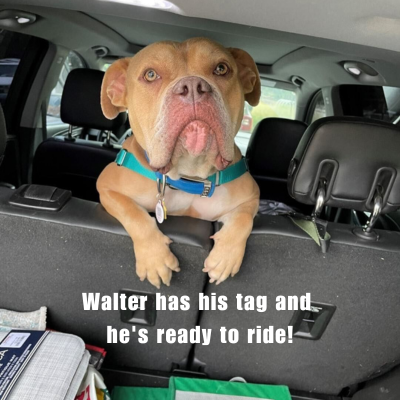 This national pet day is observed in April, but as its name implies, is important for pets and their people all year round.
August, 1 - DOGust - Universal Birthday for Rescue Dogs
TONS of people don't know their pet's birthday. They might have an approximate idea of their pet's age, but if they were adopted, the likelihood of knowing their precise birthday is low.
DOGust was created to help establish a universal birthday to help pet parents who've adopted a pet have a date they can celebrate! If you've adopted a pet and don't know when they were born, circle August 1st on your calendar and get your party hats ready for one heck of a shindig! See who else is celebrating their rescue pet's birthday by following the hashtag #dogust on social media!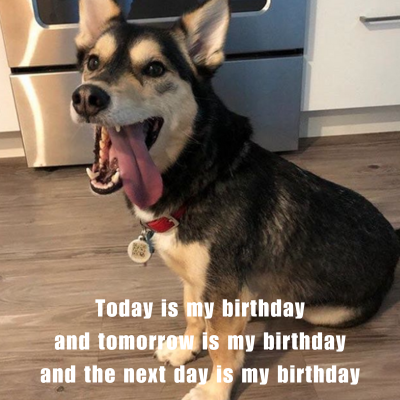 Planning a PAW-ty for this special appreciation day? Be sure to grab some of your pet's favorite treats and take some photos! National Dog Photography Day is July 26th, a few days before DOGust!
August, 15 - Check your Chip Day
While a pet tag is an important visual indicator to help lost pets make their way home, we know that a "invisible identification," aka - a microchip is also incredibly important. These tiny tools stay with your pet no matter where they roam.
There are some key things to know about microchips, which is why Check your Chip day is an important national animal day to remember.
First, chips can migrate. They can move to spots where they weren't originally placed. Bringing your pet to a veterinarian or to a shelter that may be hosting "check your chip" day events nearby, can help you to determine the approximate location of your pet's chip should you need to make a record of that information.
You can make a note of this in your pet's PetHub profile along with the chip # and manufacturer!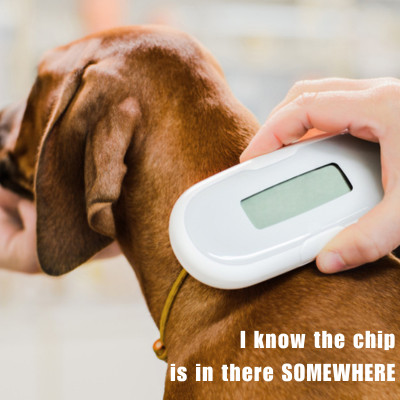 Additionally, the information on a pet's microchip needs to be updated to reflect the most accurate and up-to-date contact information for the pet parent. Otherwise, if a pet is on an extended walkabout, and if a pet is naked (without a tag), a scanned microchip may link to information that is no longer accurate and therefore cannot be used to contact you.
Some microchip companies charge for information to be updated, others do not. Check your chip days allow you to know the type of microchip your pet has and what their policy is for keeping records up-to-date.
AAHA (American Animal Hospital Association) has a microchip registry lookup tool that can help you to determine what type of chip you have and how they arrange updating and/or maintaining a pet parent's information.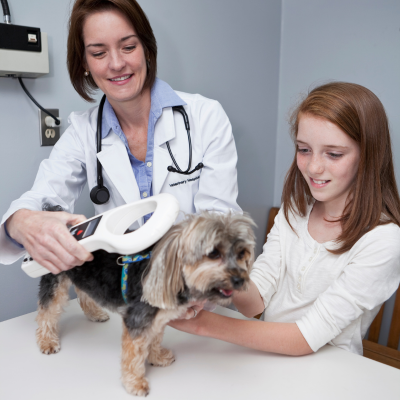 Check the chip day, PLUS National Pet ID week, which is the third week of April each year, will help your pet be prepared for Lost Pet Prevention Month in July, a full protection month to ensure pet parents keep their pets home with them year-round.
PetHub founded Lost Pet Prevention Month, which happens in July to help pet parents with preventing a lost pet and aiding in their speedy reunification if a pet goes on the loose.
August, 28 - Rainbow Bridge Remembrance Day
The loss of a pet can be devastating. They are parts of our family, after all, and they do a lot each day to remind us of how special they are, just by being themselves. They leave a discernable hole in their absence that can be hard to deal with.
Storytelling, taking the time to remember and share happy memories, quirks, antics and everything in-between helps to keep the memories of those pets who've passed away alive within us.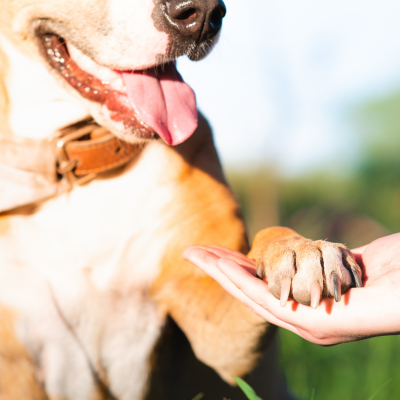 Rainbow Bridge Remembrance Day is an appreciation day to honor a pet's memory in whichever way you feel comfortable. Whether it's through sharing stories with family and friends, going through photos, visiting a location that reminds you of them, or helping the quality of live for animals in need. There's no wrong way to honor the memory of a pet that has passed away. That decision is up to you and your comfort level and can change with time.
If you've lost a pet, please know that the PetHub team understands the heartache. Many of us have felt it, too. How blessed are we to have experienced love unbridled, even if it was for a small window of time. We care for you as you process their absence, and we hope you find comfort in honoring their memory.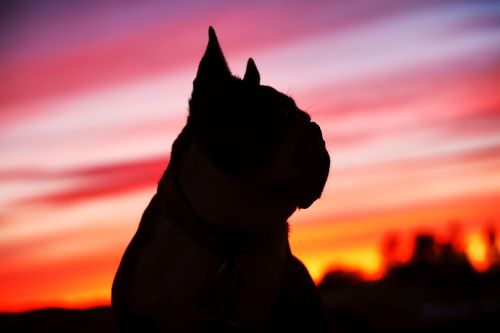 Image by Bryn Souza
Of note is an additional opportunity to honor a lost pet during National Pet Memorial Day, which is the second Sunday in September.
Any day is a great day to remember a pet who has touched your life, though and we know that cherishing their memories help those who are still here to feel connected to those who have passed away.
Other National Animal Days, Weeks & Months to Celebrate
There are so many pet holidays and appreciation weeks and months, here are a few more for you to add to your calendar!
National Pet First Aid Awareness Month
This month occurs throughout April. Here's what you should keep in a pet first aid kit! Make sure to see if there are first aid classes being held nearby.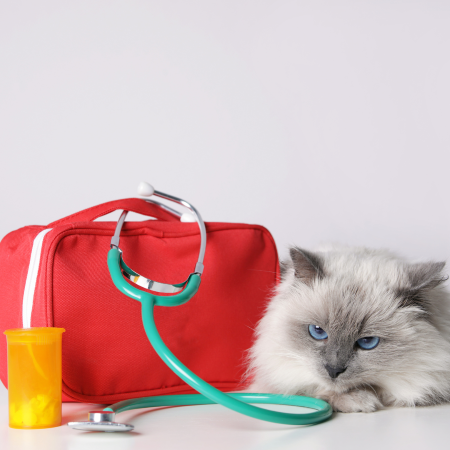 Want to be prepared in the event of a natural disaster? Learn all about what you should do to be ready in this helpful article.
National Therapy Animal Day
This appreciation day takes place on April 30th each year. Our pals at Pet Partners distribute special PetHub tags to their certified therapy animals, including a bird and rat!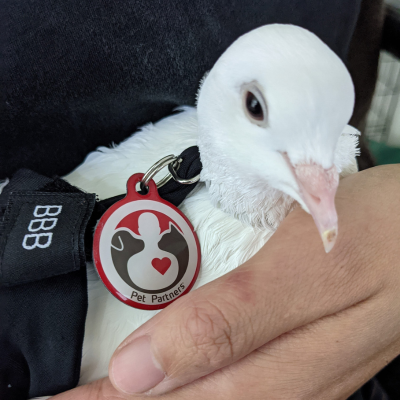 National Purebred Dog Day
This day is May 1st each year. Got a purebred pup? Take some photos and share how much you love them on this appreciation day!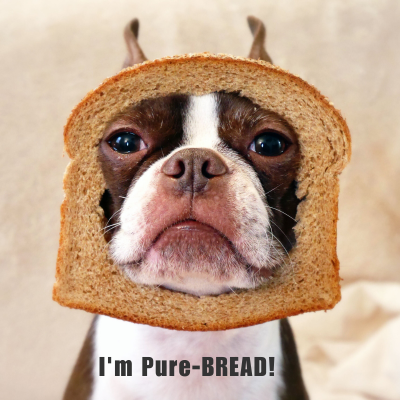 Image by Bryn Souza
Is your pup a mixed bag of genes and you're not entirely sure what their combo pack of breed types may be? You're not alone. Visual identification of pets is rarely an accurate way of knowing their true genetic makeup. That's why DNA tests like Embark or Wisdom Panel are so popular for pet parents to try and gain a better understanding of behavior, possible health risks in the future, and their pet's appearance.
National Pet Week
This celebration week for pets happens in the second week of May with themed days recommended by the American Veterinary Medical Association. Examples of days include "travel with care" and "love your pet? see your vet!" No matter what, the focus on the pet parent and pet bond plus ensuring the pet is happy and healthy all year long is the main focus of National Pet Week.
Animal Welfare Week
This full animals week takes place October 3rd through the 9th each year. This plus Animal Rights Awareness Week (which is the third week of June) help to remind us about the importance of protecting animal rights and keeping companion animals and other animals safe year-round.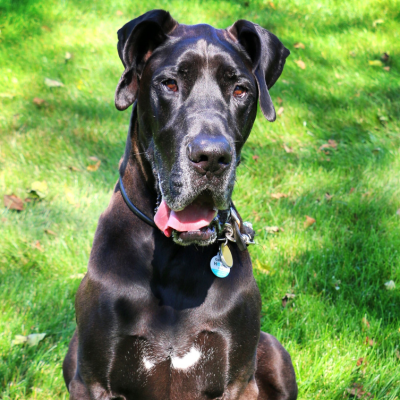 Image by Bryn Souza
National Cat Day
Woohoo! An appreciation day for all things kitty which happens on October 29th each year. It's one of our favorite pet holidays because cats rule the roost for many members of the PetHub family.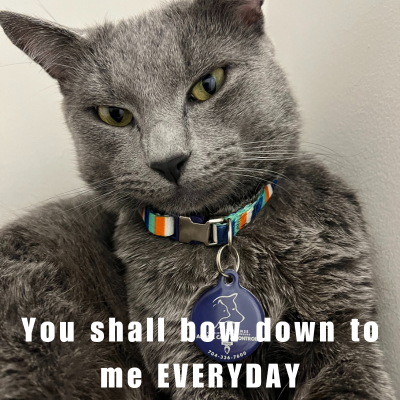 National Animal Shelter Appreciation Week
This national week occurs the first full week of November. Donate some supplies to a local animal shelter that week to celebrate or see when they're hosting their next volunteer training days so you can give back to the community animal care organizations in your own backyard.
Unable to volunteer or donate? Don't underestimate the power of re-sharing social media posts with your own circle of friends. It can be the reason a pet finds their FURever home or essential funds are raised for an important cause!
Pet Cancer Awareness Month
Is honored throughout November. Regular checks with your veterinary team and an awareness of different types of cancers can help you protect your pet. Getting Pet Insurance can help ensure a pet receives treatment for cancer if its needed in their lifetime.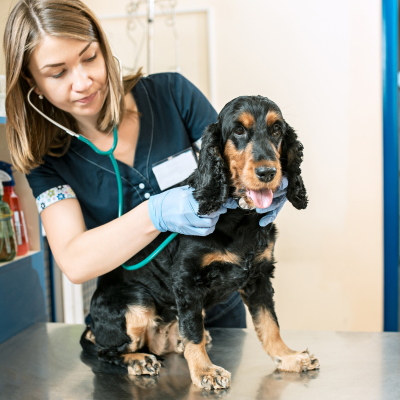 How should you celebrate a pet appreciation day, animals week, or themed month?
There's no wrong way to honor pets and their people throughout a pet themed holiday. That said, we have some ideas and recommendations for you to consider if any of these national animal themed events call to you.
Host a party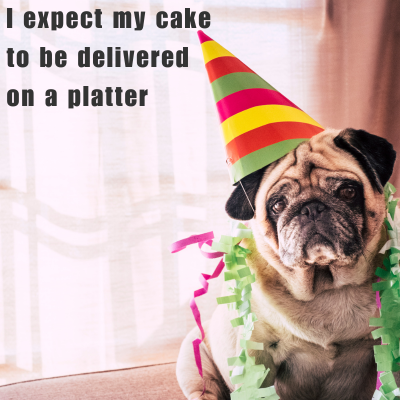 Gather fellow pet parents and their pets for a neighborhood bash! There are recipes online for dog friendly cakes and treats or you can find special mixes online. Consider having party favors of themed toys and a corner with accessories that you can use to take photos!
Give back to your community
Local shelters and animal rescue organizations always have financial need and supplies listed on amazon or chewy wishlists. Why not host a fundraiser for the organization on your social media channels or post on your NextDoor app about a pet food collection drive that you're helping to coordinate. No gesture or donation is small.
If you are going to be donating supplies, check out the organization's website or wishlists to be sure you're giving the things they need the most at that time.
Treat yourself and your pet
Have you been eying some special treats in the shape of a bird? Why not buy them to give to your pup on National Bird Day. Or get your kitty a fancy new toy shaped like a turtle on world turtle day!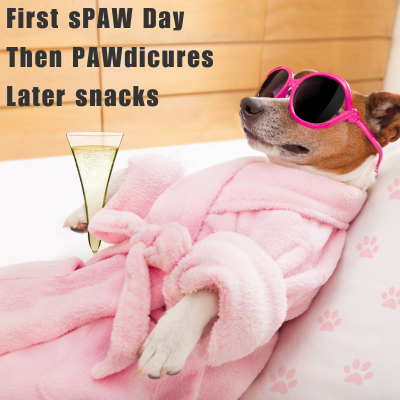 Perhaps preparing a special home made meal for your pet is what you choose to do during national raw feeding week which happens in the first week of April each year.
Any world animal day can be a reason to buy your pet some goodies, but don't forget treating yourself, pet parents. How about a new snuggly shirt from Dog is Good or a magazine subscription to Modern Dog magazine?
Have a photo shoot with your pet
Throw a plain white bed sheet on the couch and use it as a quick and easy backdrop for a photo shoot with you and your furry friend! Or, combine some time spent outdoors on a hike with some outdoor photos of your pet enjoying the fresh air with you. If you are not the strongest photographer, consider hiring a local pet photographer to help capture their essence to commemorate any dog month, week or year you wish to celebrate with them.
There are LOTS of pet holidays to choose from
There are TONS of pet related holidays. It was hard to distill them into a top handful list, but we believe the list we've selected are important for pet parents to know about, and act on. We look forward to seeing how each of your choose to celebrate or honor these holidays throughout the year!
Did you know that there is also a: National Siamese Cat Day, World Snake Day, Rescued Guinea Pig Month, National Dog Mom Day, National Veterinary Technician Week, and Walk your Dog Day? Yup! Any day is likely an appreciation day for you or your pet or someone working in animal welfare. Heck, there may even be a full week to commemorate a special them, like Professional Pet Sitters Week.
No matter what day it is, finding a reason to celebrate pets and the people who love and care for them is something the PetHub team loves to encourage!
Published on 8/8/2023