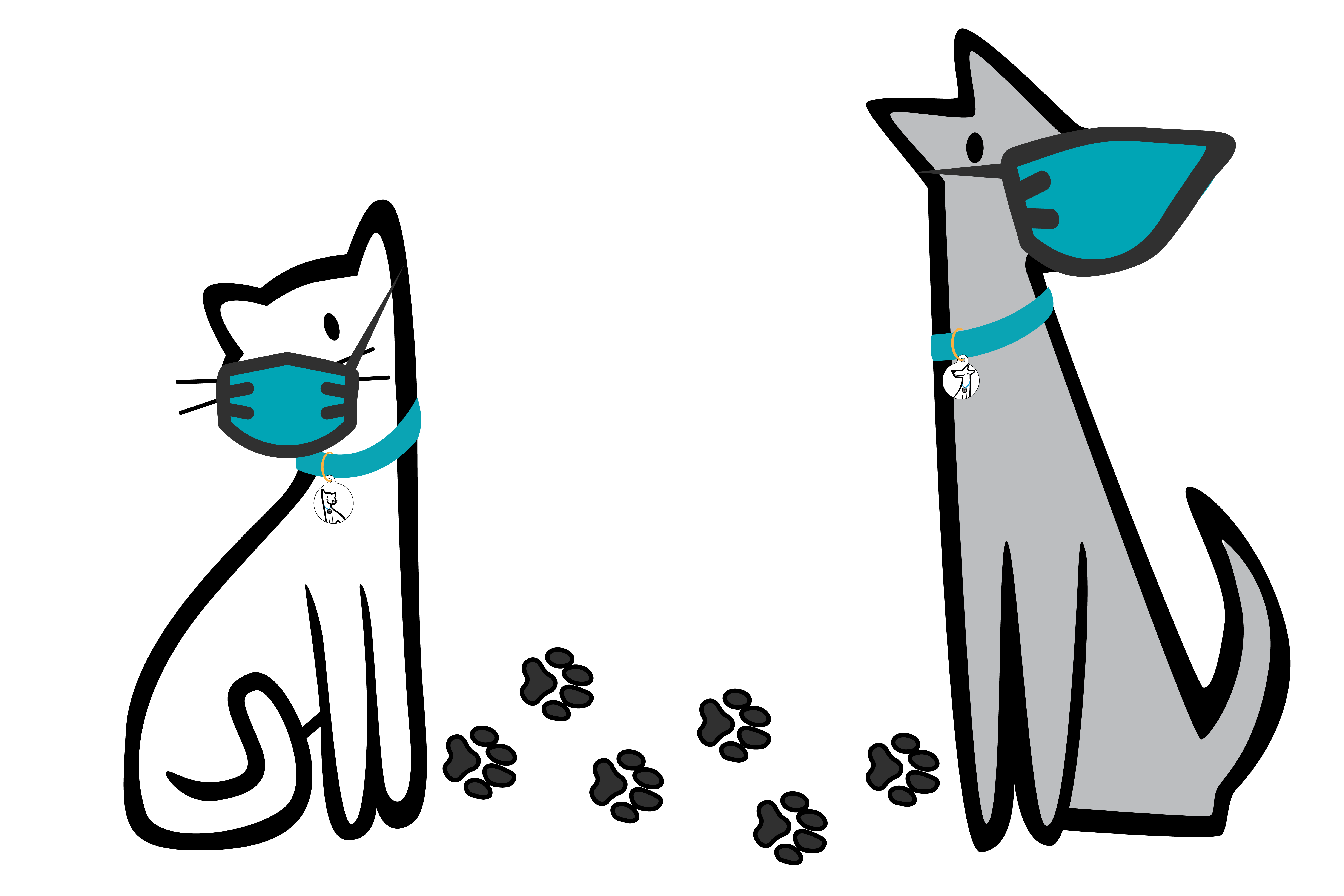 As the Coronavirus spreads and continues to affect those all around the globe, we want to assure you that we will continue to take measures to be sure that your pets will still have the support & safety of PetHub! If you have any questions about PetHub, please contact our support team at support@pethub.com
Are PetHub tags safe?
We would like to start by assuring you about the safety of our product. While some of our ID products are imported, there is no evidence to support that the coronavirus is capable of surviving long enough on the surface of our tags to be a threat.
Recent studies show that the virus may be capable of surviving for up to 3 days on some surfaces. The tags take up to 2 weeks to arrive at the PetHub office and once there they are stored for several weeks before being shipped to customers. In addition, our fulfillment team is taking great care to adhere to sanitation guidelines to further prevent any spreading.
"Currently there is no evidence to support transmission of COVID-19 associated with imported goods and there have not been any cases of COVID-19 in the United States associated with imported goods." - CDC.gov
Will PetHub support still be available during the COVID-19 virus period?
We know that stress levels are high right now and many people are staying home to keep themselves and others safe from the spreading COVID-19 virus. PetHub support will still be available. At our headquarters in Wenatchee, WA, we have made adjustments to maintain a continuity of service to you. Our team is able to work remotely and, as always, our call center is available 24 hours a day to help get lost pets home.
Should I be concerned about pets or other animals with the COVID-19 virus?
There is no reason to think that pets in the United States might be a source of infection with this new coronavirus. To date, CDC has not received any reports of pets or other animals becoming sick with COVID-19. At this time, there is no evidence that companion animals including pets can spread COVID-19. However, since animals can spread other diseases to people, it's always a good idea to wash your hands after being around animals.
If you have more questions about safety or procedures regarding the COVID-19 virus, please visit the CDC website or some of the resources we have provided below.
Resources for Pet Parents:
Helpful PetHub Articles:
PetHub Client Resources & Updates: